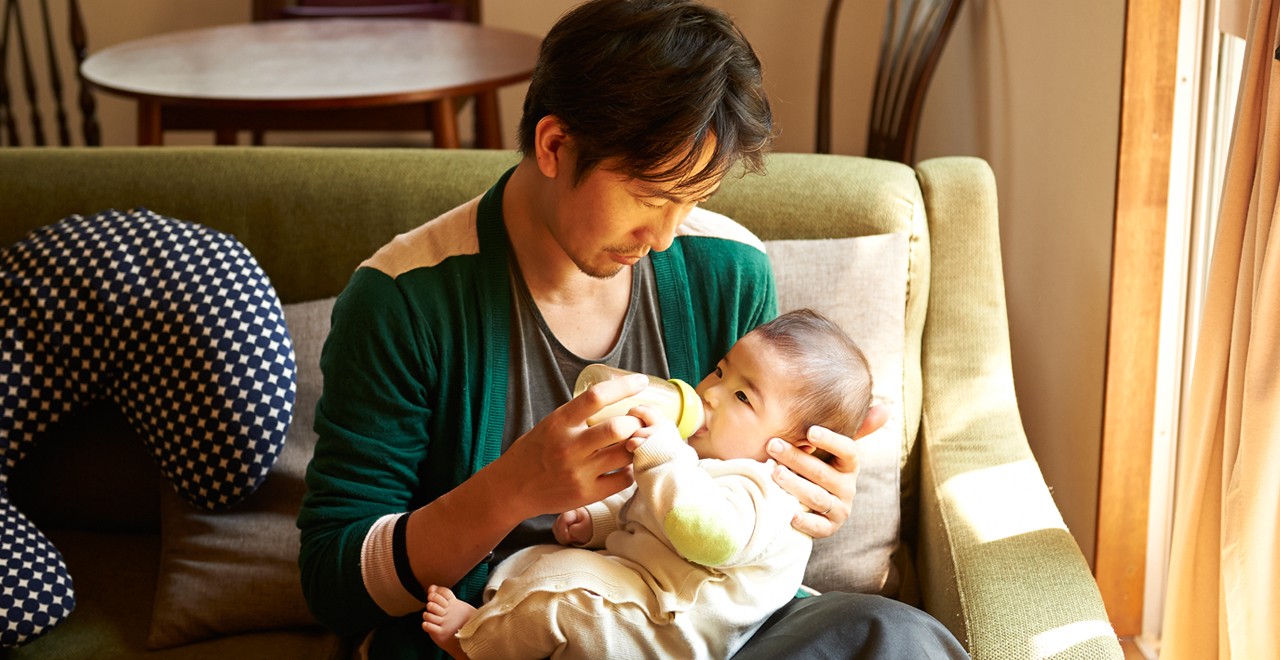 Credit: Getty/Jaunty Junto
Becoming a parent changes nearly all aspects of life, but preparing for those changes is nearly impossible. Extensive research has been done in the area of postpartum depression for women, but recently, scientists have been paying more attention to dads' mental health after the birth of their children. Studies show that men are also susceptible to forms of postpartum depression, and unsurprisingly, taking on a more active parenting role has proven beneficial to new dads.
Psychologist and father of two Olajide Bamishigbin Jr from California State University, Long Beach has become increasingly curious about the psychology of fatherhood since becoming a dad himself. "I am a father of two young boys myself and research is oftentimes me-search. Generally speaking, I think fathers are important in the family. However, in our field, historically, they have been understudied, especially racial/ethnic minority fathers," Bamishigbin told PsyPost.
To address this often-ignored subgroup of parents, a study was conducted among 881 low-income dads in the US. At one month, six month, and one-year intervals after the birth of their child, dads self-reported information on their parenting habits. They disclosed information on three parenting areas: time spent with their baby (both alone time and time in general), parenting self-efficacy, and material support for the baby (diapers, clothes, toys, etc).
High self-efficacy, in most cases, was associated with dads who spent more time with their babies and dads who provided more material support. Essentially, spending more time with your baby and feeling like you're providing for your baby makes you feel more confident as a dad. This confidence when it comes to parenting skills was associated with fewer depressive symptoms and better overall mental health. This insight translated across the board in terms of dads, whether or not they were married or living in the same house as their babies.
"In general, I think there are two big takeaways. First, involvement with your child is not only better for the child, but it's also better for the dad. So, dads, get involved with your kids early and often!" Bamishigbin told PsyPost. "Second, I think it is important for everyone to understand that paternal depression is a serious issue that requires attention. It affects fathers thereby impacting the entire family. So, it's important that we take it seriously."