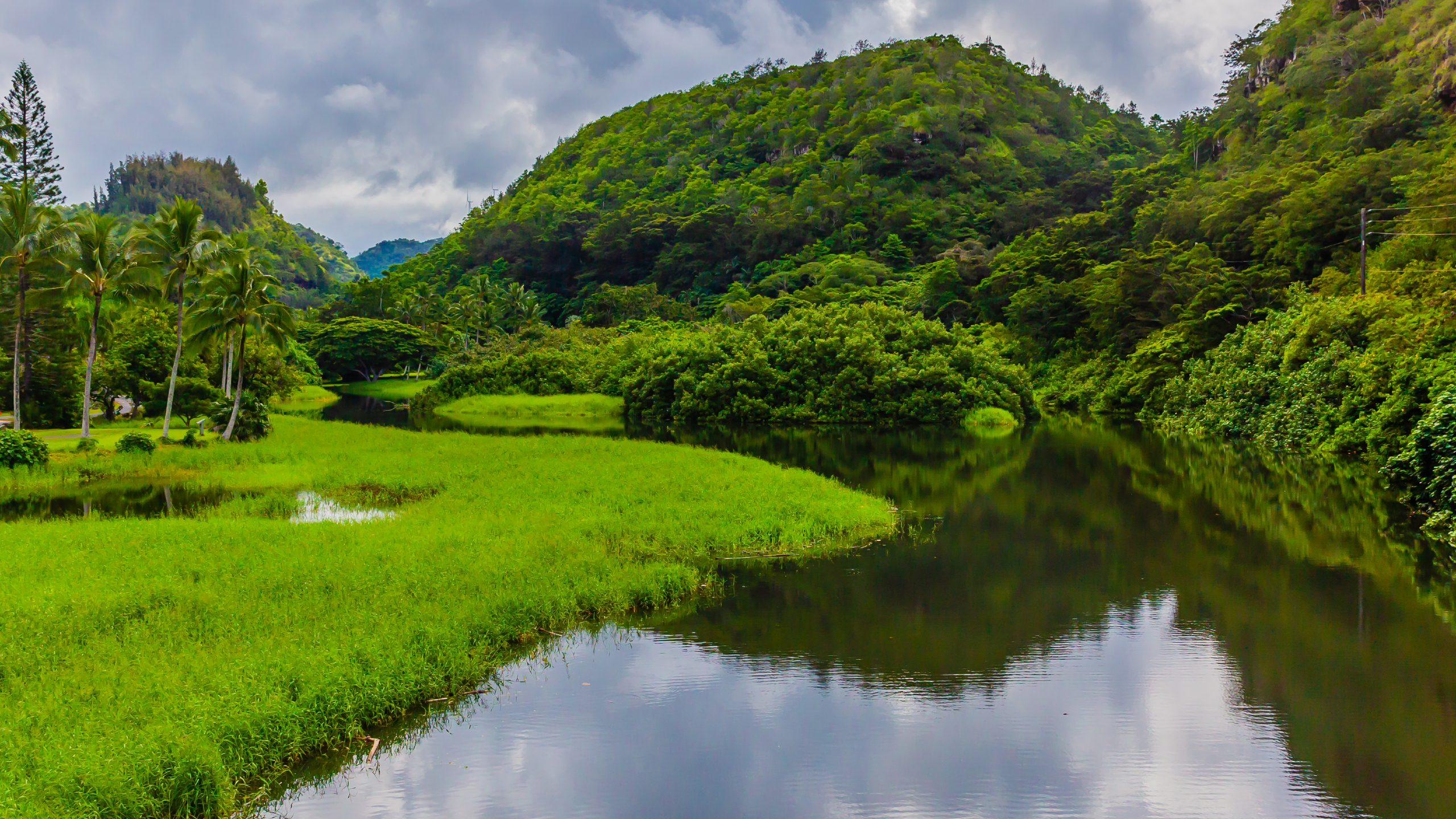 Credit: Shutterstock/Christian Mueller
Everyone who has been to Hawaii calls it a magical place. But the latest discovery on one of the islands would take that to the next level. A stream on Oahu started randomly smelling like beer, so they tested the water, and found it had an ABV level of 1.2 percent! The literal booze river gives an entirely new definition to the commonly used expression of "alcohol flowing freely."
The mysterious booze river had more than twice the amount of alcohol than non-alcoholic beer, which has to have a 0.5 percent ABV. That means you could be literally swimming in booze and need to take an Uber back to your hotel.
Practically a Light Beer? This Stream in Hawaii has an ABV of 1.2%:https://t.co/rxNFdvgCdz

— Whiskey Raiders (@whiskyraiders) November 17, 2021
It was an environmental activist who alerted the Department of Health to the problem (?) so it could be investigated.
"The other day we came here you would think it was a beer pub that hadn't opened its doors for three or four days," the activist said. "It's disturbing."
OK, so it IS actually disturbing. It's great if you think it's just a magical river of beer, flowing on an already heavenly tropical island. However, the truth is that a spill from a drainpipe was the culprit for the smell and the leak. It was traced back to Paradise Beverages, which has a warehouse nearby. Sad to say there's not just a magical beer river, but a negligent factory causing the phenomenon. Wouldn't want to be Captain Planet for this one.