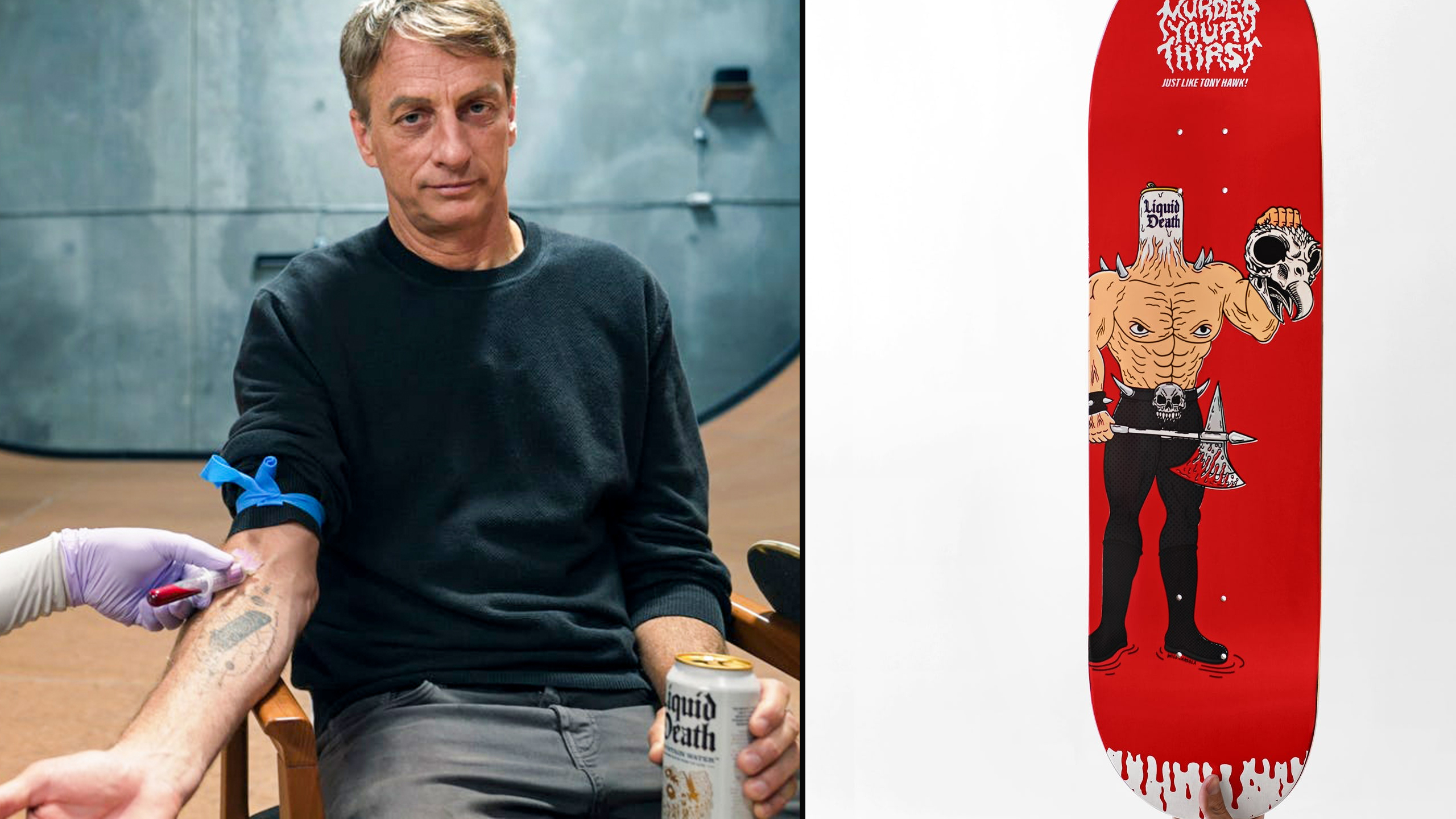 Credit: Liquid Death
Tony Hawk is a legend in the skateboarding world, but would you buy a skateboard painted with his blood? If that sounds like a weird proposition, congratulations on being a rational adult. It sounds like something a crazed stalker demanded, but it was actually something you could buy, for the low price of $500.
Just to be clear, Tony Hawk is completely on board with this. It would be very weird if people managed to acquire his blood and began making it a foundational piece of their product without his consent. Instead, the icon partnered with Liquid Death to offer 100 skateboards with a pretty metal design (it's the niche Liquid Death operates in), and Hawk's blood in the paint.
View this post on Instagram
The company released the video of Tony Hawk sitting in a chair as his blood is drawn. He's talking about the project, saying "they are going to mix my blood into the paint for a limited run of skateboards using my real blood in the graphics."
Hawk is practically synonymous with the sport, but he's probably the only athlete who can literally say he gave his blood, sweat, and tears to his profession. The skateboards sold out immediately.