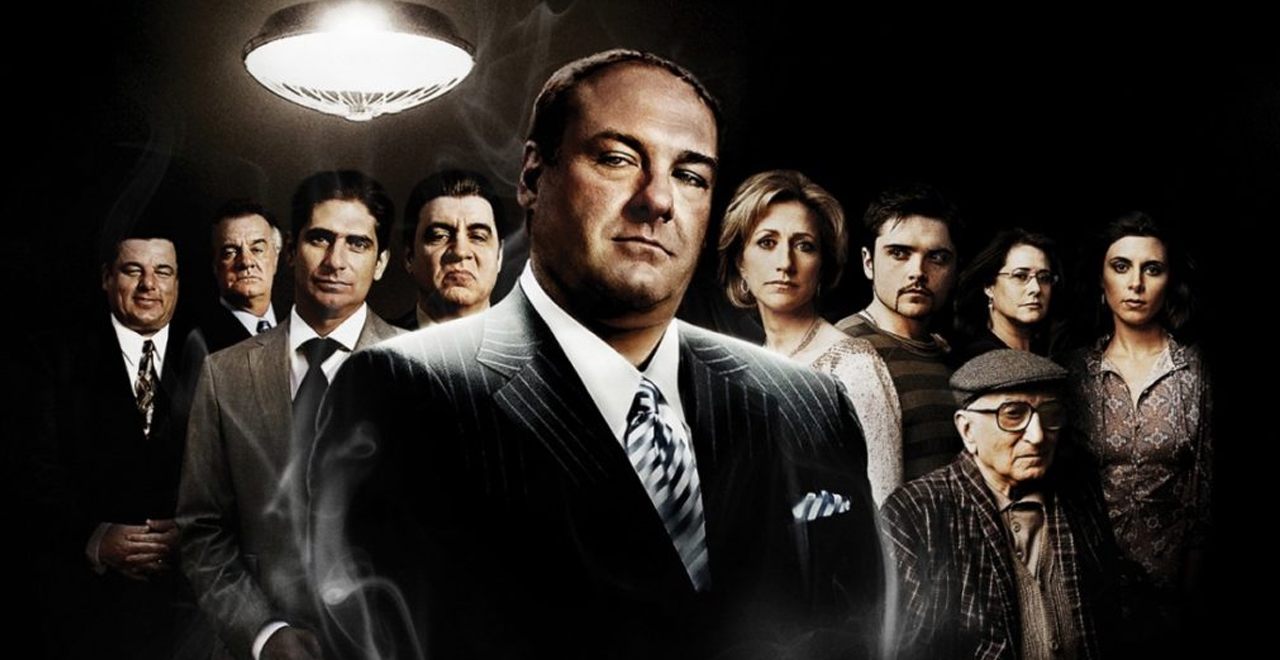 Credit: HBO
And the hits just keep on coming. Literally.
HBO has just announced that starting today, April 3rd, they're releasing nearly 500 hours of programming, for free, on their HBO Go and HBO Now streaming services. You do not need a subscription. The move is just the latest in a string of generosity from various movie studios and streaming services, including Disney+, which made Frozen 2 and other movies available early, and Amazon Prime, which recently unlocked its children's programming, as they help people survive weeks of social distancing and quarantining due to the COVID-19 outbreak.
According to Variety, the list of free programming HBO is making available includes every episode of nine HBO series: "The Sopranos," "Veep," "Succession," "Six Feet Under," "The Wire," "Ballers," "Barry," "Silicon Valley" and "True Blood."
They're also granting access to 20 movies from Warner Bros that are currently in the HBO catalog, including "Pokémon Detective Pikachu," "The Lego Movie 2: The Second Part" and "Crazy, Stupid, Love"; and 10 HBO documentaries and docuseries including "McMillion$" and "The Case Against Adnan Syed."
They're not offering up Westworld, currently enjoying its third season, Game of Thrones, or the recent critically acclaimed series Chernobyl, which, frankly, doesn't feel like the kind of content we need to watch right now anyway!
HBO is promoting this free taste with the hashtag #StayHomeHBO, and while it's certainly a welcome gesture, it's also a marketing ploy that will surely whet appetites for the forthcoming HBO Max streaming service, which will include everything on HBO as well as the entirety of The Big Bang Theory and Friends, as well as host the Friends reunion special later this year, all for about $15 a month.
So if you don't have HBO and aren't sure if it's worth it, now's your chance to check it out, for free, for at least a few weeks. I would suggest you binge The Wire and The Sopranos starting yesterday and get the essentials out of the way so you can decide whether or not to buy into HBO Max with a clear head!
HBO content available to stream without a subscription includes:
Full Series
1. Ballers (5 Seasons)
2. Barry (2 Seasons)
3. Silicon Valley (6 Seasons)
4. Six Feet Under (5 Seasons)
5. The Sopranos (7 Seasons)
6. Succession (2 Seasons)
7. True Blood (7 Seasons
8. Veep (7 Seasons)
9. The Wire (5 Seasons)
Movies
1. Arthur
2. Arthur 2: On the Rocks
3. Blinded By the Light
4. The Bridges of Madison County
5. Crazy, Stupid, Love
6. Empire of the Sun
7. Forget Paris
8. Happy Feet Two
9. Isn't It Romantic?
10. The Lego Movie 2: The Second Part
11. Midnight Special
12. My Dog Skip
13. Nancy Drew and The Hidden Staircase
14. Pan
15. Pokémon Detective Pikachu
16. Red Riding Hood
17. Smallfoot
18. Storks
19. Sucker Punch
20. Unknown
Docuseries and Documentaries
1. The Apollo
2. The Case Against Adnan Syed
3. Elvis Presley: The Searcher
4. I Love You, Now Die: The Commonwealth v. Michelle Carter
5. The Inventor: Out for Blood in Silicon Valley
6. Jane Fonda in Five Acts
7. McMillion$
8. True Justice: Bryan Stevenson's Fight for Equality
9. United Skates
10. We Are the Dream: The Kids of the MLK Oakland Oratorical Fest