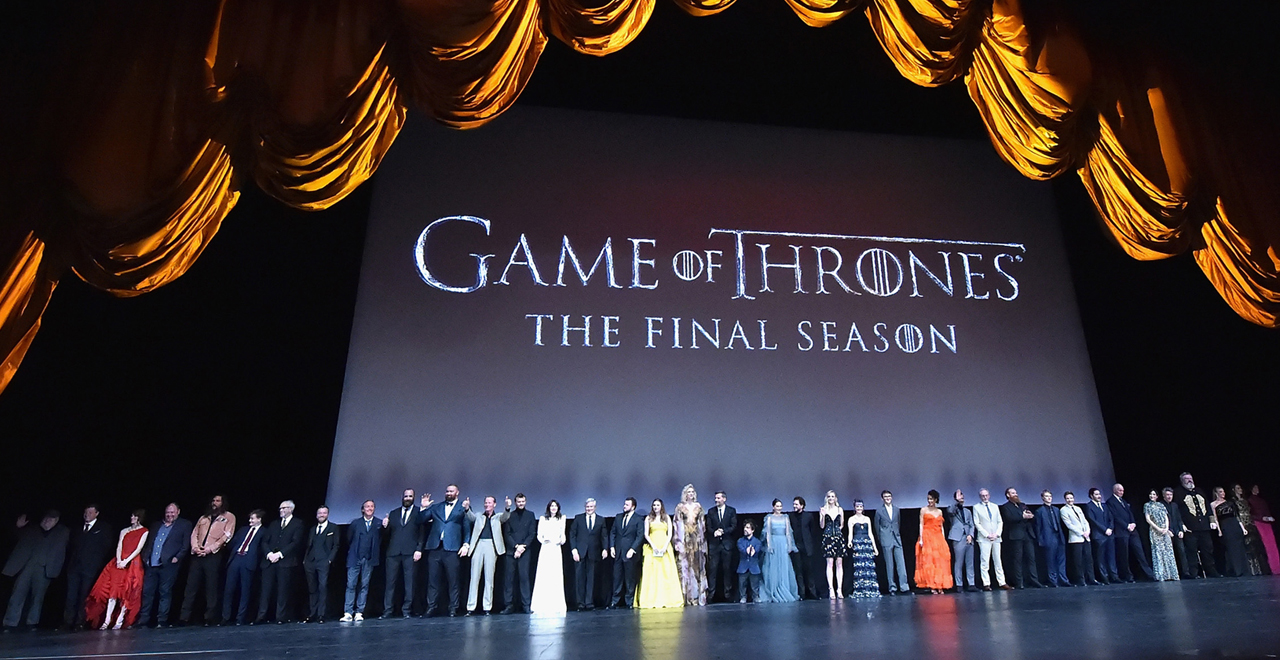 Credit: Getty/Jeff Kravitz
After 8 seasons, 73 episodes, nearly 10 years, and who knows how much money, Game of Thrones is all over but the crying. And boy has there been crying.
It's no secret that a large number of fans of the HBO fantasy juggernaut were not happy with the way the final season of the show played out. Over a million disgruntled viewers signed a petition in an attempt to get the cable network to completely redo the last string of episodes. Complaints have ranged from anger over the resolution of certain storylines, or the lack of resolution to others, the motivations, and actions of beloved characters, and, perhaps the most valid reason, the seemingly rushed pacing.
Which will make this news all the more frustrating for many fans: HBO wanted more episodes.
This probably shouldn't come as a complete shock, being that Game of Thrones is one of the most popular and successful TV shows of all time. Of course, HBO wants to keep the golden goose. Hence the multiple prequel series in development. But it's got to be a bitter pill to swallow for those fans who felt the show's once-paramount character development and painstakingly incremental storytelling was shortchanged this last season or two.
Back in April, on the eve of the season premiere, David Benioff and Dan Weiss gave an interview to Entertainment Weekly in which Benioff discussed the show's final season, and let slip how eager HBO was to keep things going.
"HBO would have been happy for the show to keep going, to have more episodes in the final season. We always believed it was about 73 hours, and it will be roughly that. As much as they wanted more, they understood that this is where the story ends."
Let that stew for a bit. Would this season have been better if it were ten episodes? Would the show have ended better if there had been two more seasons with which to work? Maybe. It's hard to say, no matter how invested you are in that petition.
The fact is, we got the show the creators wanted to give us, and it's over. Maybe in another decade or so Netflix or Apple TV or the brand new Game of Thrones channel will give the series another shot. I find it hard to believe that they'll be able to top some of the performances and much of the writing this series gave us, which isn't to say the show is flawless. Perhaps those flaws might have been lessened with more tie.
We'll never know. Well, Bran might know. But without a few extra episodes to explain exactly what Bran was seeing every time he hitched a ride on a crow, we never will.