24-Yr-Old Former Sanitation Worker Is Headed to Harvard Law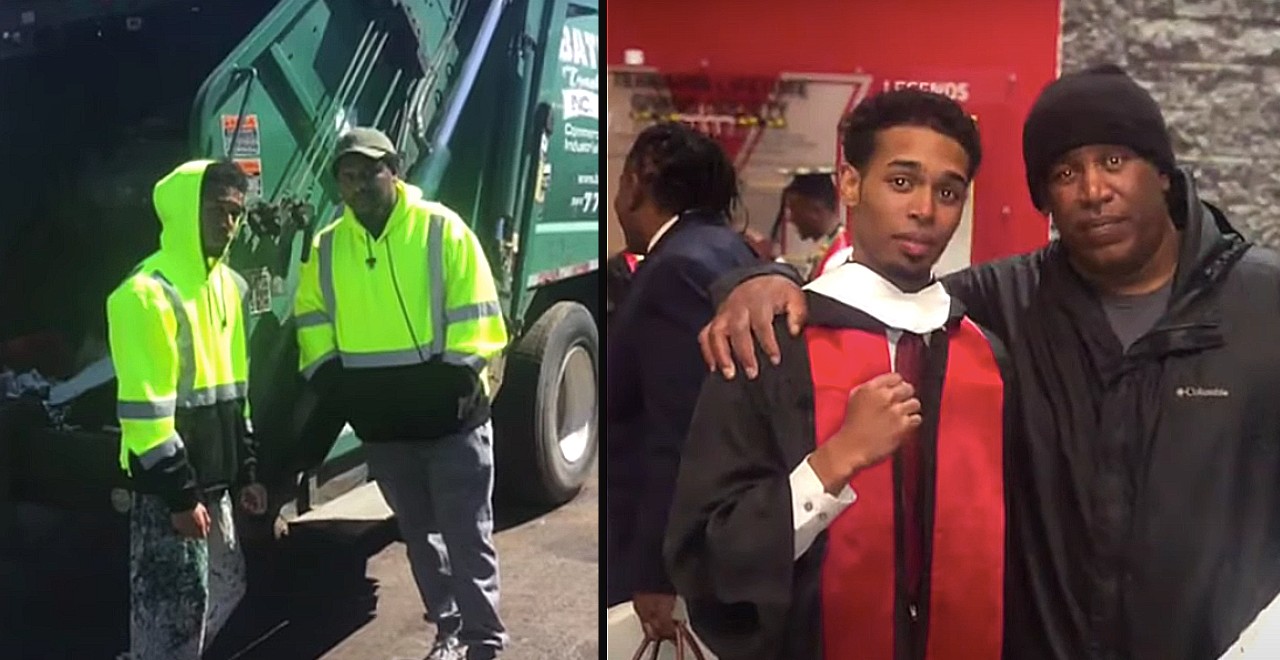 Most of us, at one point or another, have been told that we can do anything we set our minds to. Now, this may be true in some cases – we can learn an instrument, become a better athlete, even get a decent job, assuming we're willing to put in an insane amount of work. Even with all of the drive and effort in the world though, there are times that success just isn't in the cards. Or, at times, success comes after many consecutive failures which makes it even more worthy of celebration. For 24-year old Rehan Staton, the sweetness of success could not have been any more thrilling because of just how many times it felt completely out of reach.
It all started when he was just 8 years old, far earlier than any of us should have to face the harsh realities of life. Rehan's formerly normal household fell apart when his mom left and his dad moved out of the country. Suddenly, Rehan and his brother's lives were turned upside-down. The brothers went from private school students to not knowing with any certainty where their next meal would come from. They went from a two-parent household to their father working up to three jobs at a time to try to keep a roof over the boys' heads. In middle school, Rehan's grades suffered severely due to stress at home and a teacher even offered to place the bright, but overwhelmed student in remedial classes.
This was not an option for Rehan's dad, who knew his son was more than capable of keeping up with his peers. He got his son a tutor (an aerospace engineer who volunteered to tutor Rehan for free through the local community center), and for the rest of the year, Rehan was on the Honor Roll. His academic goals were secondary to his dreams of becoming a professional boxer, but in 12th grade, Rehan experienced yet another roadblock when he injured both shoulders. The frantic senior began applying to college since he was no longer able to pursue his boxing dream, but unfortunately, nothing panned out.
Rehan began working as a garbage man, but his peers quickly realized he had bigger dreams to realize. "It was the first time in my life people were lifting me up for the sake of lifting me up and not because I was good at sports," Rehan recalled to CNN.
Rehan's coworkers recognized his intelligence and wanted to help him reach his full potential. Eventually, word of his bright and gifted nature made it to the son of the owner of the company where Rehan worked. The owner's son, Brent Bates, took a liking to Rehan and brought him to meet a professor at Bowie State University. Much like everyone else who crosses Rehan's path, the professor was extremely impressed by the young man and even appealed to the admissions board to help him gain entry to the university. The universe finally gave Rehan a bit of good news, and he was able to begin working towards his undergraduate degree. To nobody's surprise, he maintained a 4.0 GPA. He achieved so much success that shortly into his undergraduate career, Rehan set his sights on law school.
"Throughout my entire life … all the people in my life who I was supposed to look up to were the ones who always downplayed me and made me feel bad about myself," Rehan reflected. "I had to go to the 'bottom' of the social hierarchy — that's to say formerly incarcerated sanitation workers — in order to be uplifted."
FORMER SANITATION WORKER ACCEPTED AT HARVARD LAW: Rehan Staton from Bowie used to wake up as early as 4 am to haul trash & clean dumpsters, to help support his family & pay for college @UofMaryland. He sometimes didn't have time to shower before class (1/2) pic.twitter.com/j5A924Edqi

— Aimee Cho (@AimeeCho4) June 29, 2020
Rehan's coworkers weren't the only ones fully backing his academic pursuits, Rehan's older brother Reggie even dropped out of school to help support his family and allow his gifted brother to focus more fully on his studies. Rehan transferred to the University of Maryland for his junior and senior year, and graduated in 2018. Invigorated by his success, Rehan began working in political consulting while studying for his LSAT and applying to law school. Finally, after all of the setbacks life threw at him, Rehan was accepted to not one, but multiple distinguished schools – he starts classes at Harvard Law School this upcoming fall.