Heartwarming Photo Contains Three Generations of Overbearing Fathers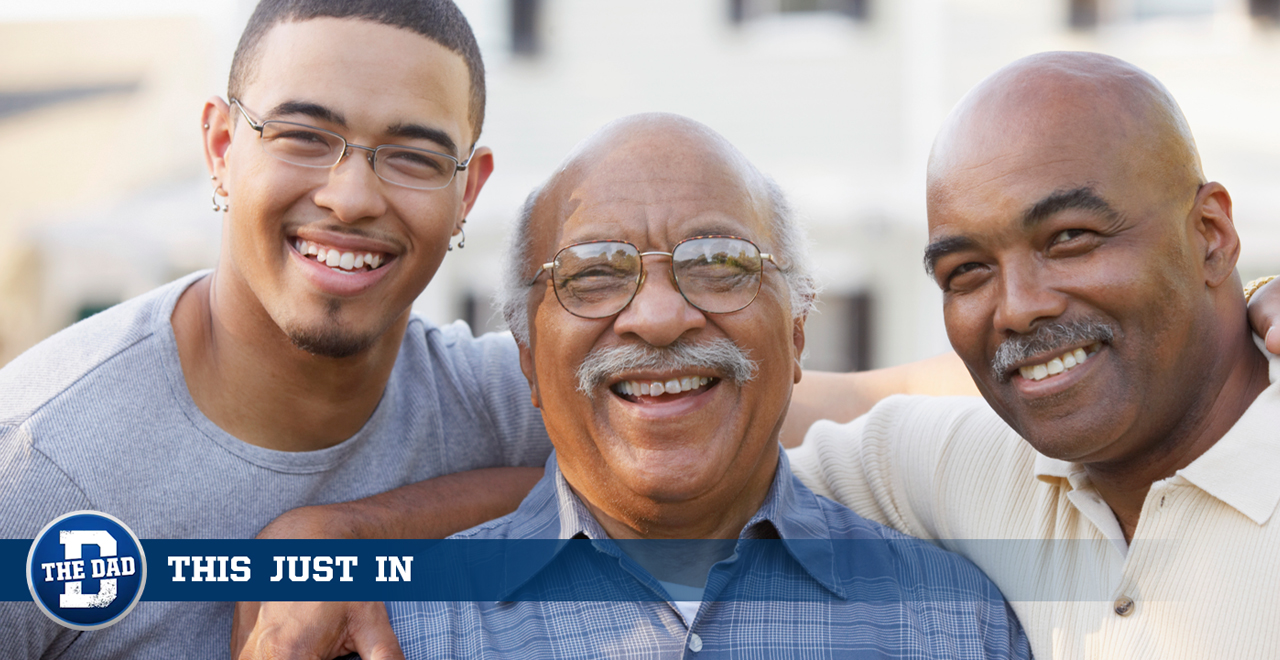 SAN ANTONIO, TX – In a heartwarming moment at this past weekend's Jackson family reunion, 87-year-old Thomas, 55-year-old Trevor, and 24-year-old Nathan took a few moments away from criticizing their offspring to pose for a photo that depicts three generations of extremely overbearing fathers.
"You're not smiling wide enough! This is supposed to be a nice photo, you idiot!" shouted Thomas at his son Trevor just moments before the picture was snapped, which ended up coming out great and made no implication that the men had been fighting just moments prior.
As the photographer instructed the three dads to get in tighter for another picture, the blame immediately shifted to Nathan for that being an issue to begin with, before Trevor took him aside and berated him for not crouching down knowing full well that his grandfather was much shorter.
"Can you get that baby out of here? His crying is so distracting!" yelled Nathan to his wife Melanie, frustrated that his own 1-year-old son was ruining his ability to focus on the moment that the three fathers felt an obligation to partake in, even though they were all fuming at one another.
While the process experienced some bumps along the way, the photo turned out to be a beautiful memory that will last a lifetime, even though it's in no way indicative of the relationship each father had with their son.
This Just In…is The Dad Faking News. Despite being completely plausible to parents, it's satire and intended for entertainment purposes only. For more stories like this one click here.