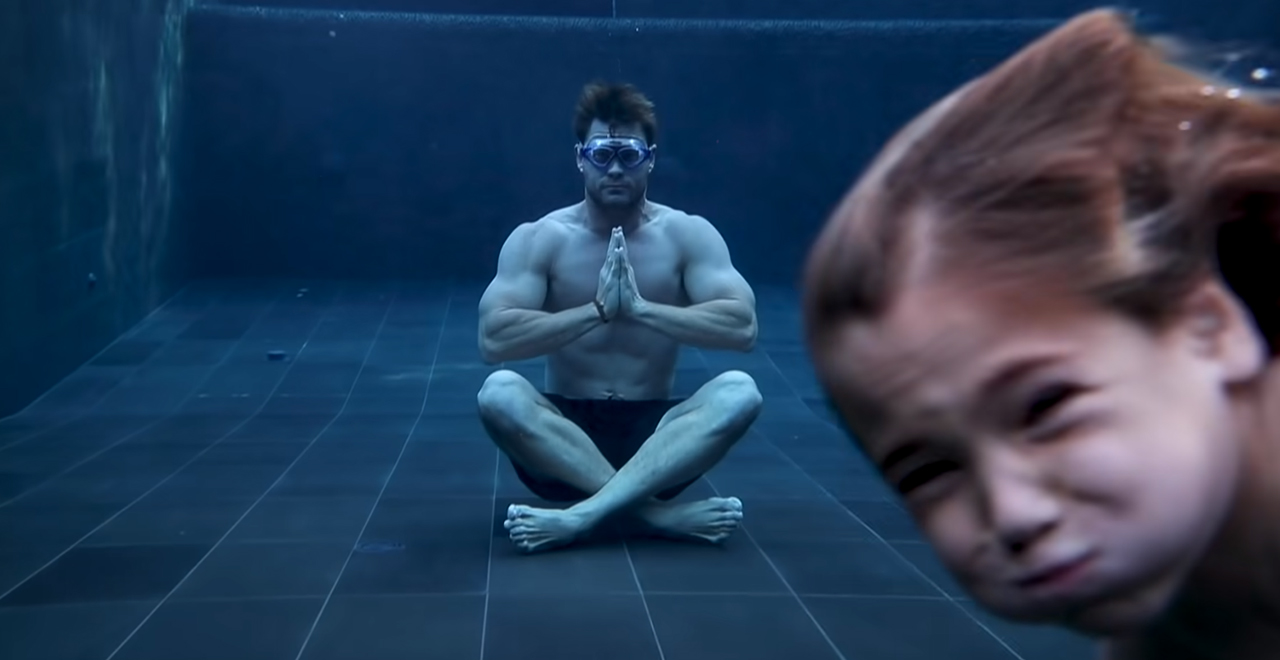 Credit: YouTube/Centr
If there's one thing we can all agree on right now, it's that things are A LOT. 2020 has been a lot, for a lot of reasons, and with the presidential election results looming, and potentially lingering, at the moment things are even more than they have been.
We all need to find methods of self-care, whether it's a pandemic sized adult beverage, binge-watching favorite shows, or binge-wearing pajamas. If those haven't been doing the trick, maybe you should take a cue from one of the Avengers and start meditating.
That's what Thor is doing. Well, it's what Chris Hemsworth is doing. Thor is probably exercising to lose that beer belly. But Hemsworth is both as fit, and as funny, as ever, and now he's encouraging the rest of us to manage our headspace with a new health and fitness app – and some entertaining ads for them.
The app is called Centr and to promote it, Hemsworth has created a series of one-minute YouTube videos with "Affirmations That Positively, Absolutely, Probably (Most Likely) Won't Make Your 2020 Worse."
The series showcases Hemsworth doing his best to meditate his worries away amid the pandemic and a variety of distractions. Throughout each short video, he offers encouragement and the aforementioned affirmations, even when he himself is unable to fully ignore his kids, his dog, or the bugs.
Of course, the app has actual meditations on it. But they probably aren't as entertaining as these.