Her Dad was Given a Fatal Prognosis, So Bride Holds Wedding in the ICU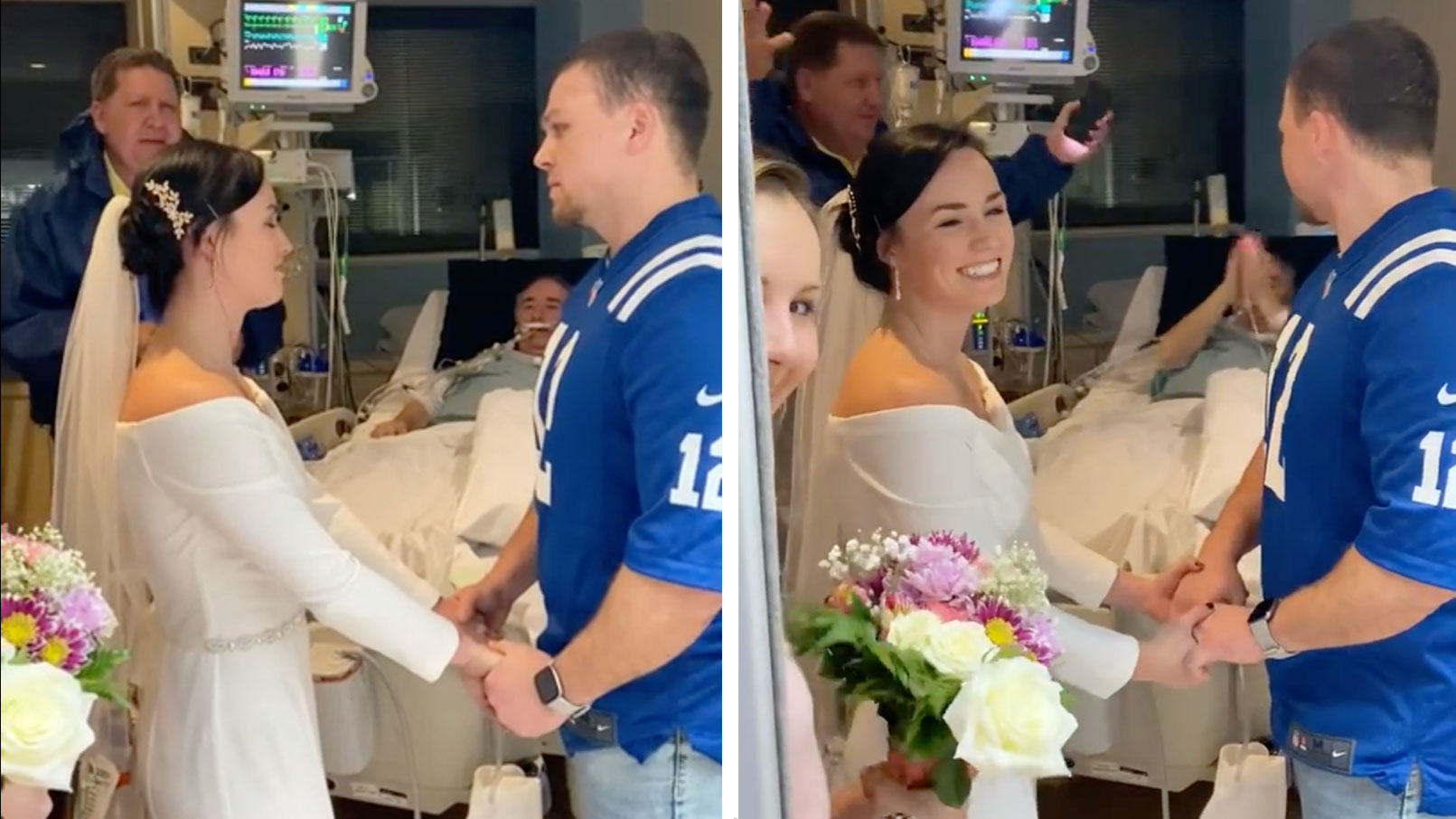 Like many women, Shelby Schweikhart has likely imagined her wedding day since she was just a young girl. A beautiful dress, a partner she loves, and of course her father right there to witness it all.
Shelby's dad has battled cancer twice before, but after being admitted to the hospital recently for what he thought was "a cold he couldn't kick," doctors confirmed that his cancer had returned and that this time would be much different. Physicians telling the family this fight would be his last, and that it wouldn't be a long one.
Shelby, currently engaged to be married, couldn't imagine a wedding without her father being there to give her away and to see her in a wedding dress. "Everybody has that one person, he was, he is my person," Shelby told local news station WFIE.
The bride, her fiancé Jared Conville, their family and their friends all jumped into action, planning a wedding in the hospital's ICU in just 30 minutes. The couple sharing on YouTube what Shelby says was "the most beautiful, bittersweet moment of her life."
Shortly after the ceremony, Shelby's father decided it was time to end life support to return home to be with his family for the remainder of any time he now has left. The family extended their gratitude to hospital staff for making the ceremony possible on such short notice.
Jared sharing his gratitude and embracing his new role, saying "He gave me a great example of how to be a husband and later down the road how to be a father."
While no one wants to imagine their last moments, many hope to be surrounded by family and friends and to have shared in as many of their of special occasions as possible. That was certainly the story here, and for that much, we're thankful.