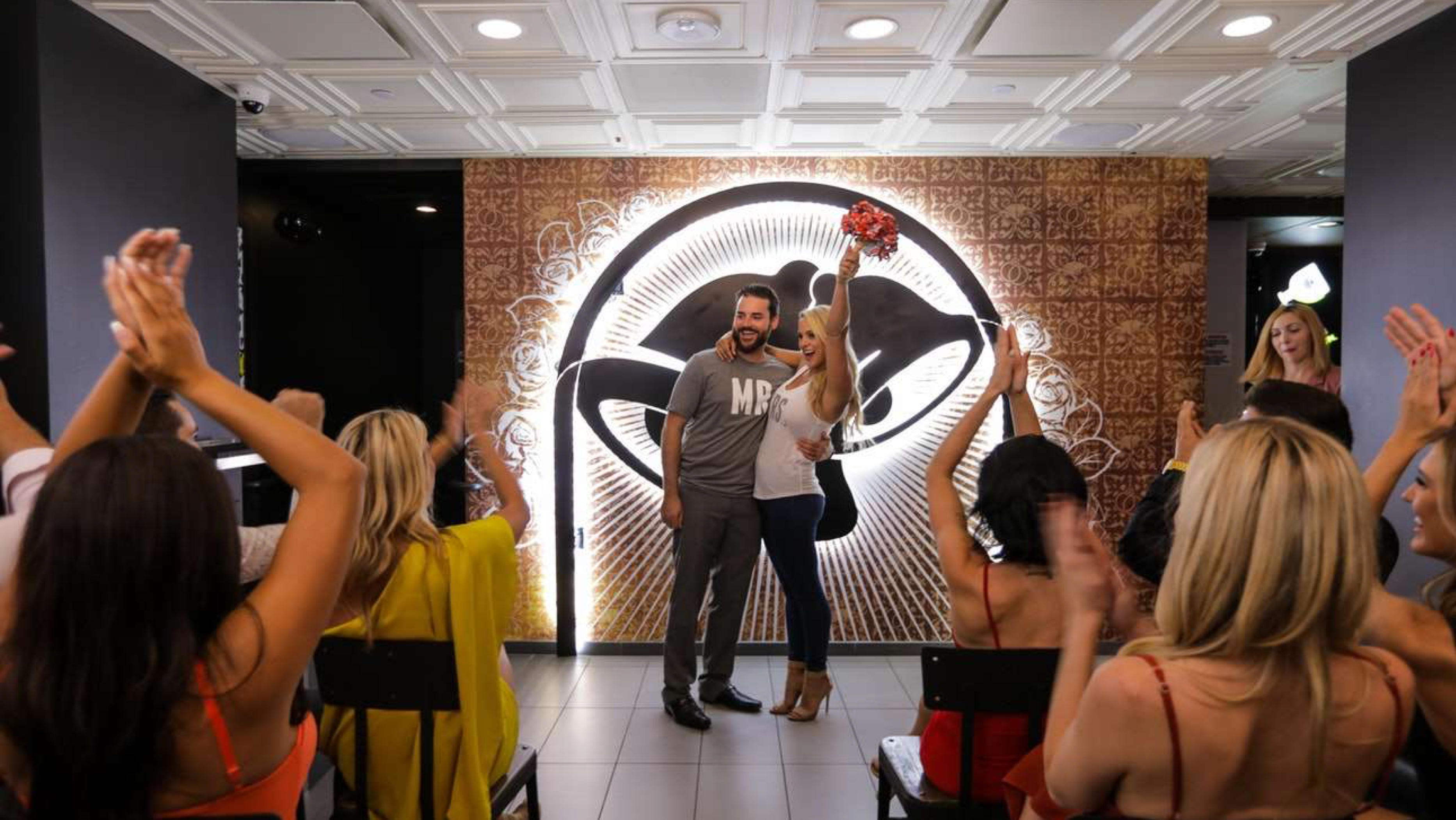 Credit: Taco Bell
Weddings are supposed to take place in sacred spaces. The hallowed halls of a church. A picturesque countryside setting. The blessed second floor of a Las Vegas Taco Bell.
Yes, you can officially make your sacred vows and have severe gastrointestinal distress all in the same night (for different reasons). Taco Bell opened its chapel at its flagship location in the summer of 2017 and has already hosted over 60 couples' nuptials. According to a Taco Bell spokesperson, the chapel currently hosts a wedding nearly every weekend and is already booked well into 2020.
The taco chain takes weddings surprisingly seriously, too. The ceremony only costs each couple $600 (a price on par with other Vegas wedding venues), seats 25 guests, and includes a sauce-packet garter and bowtie, as well as "Just Married" T-shirts.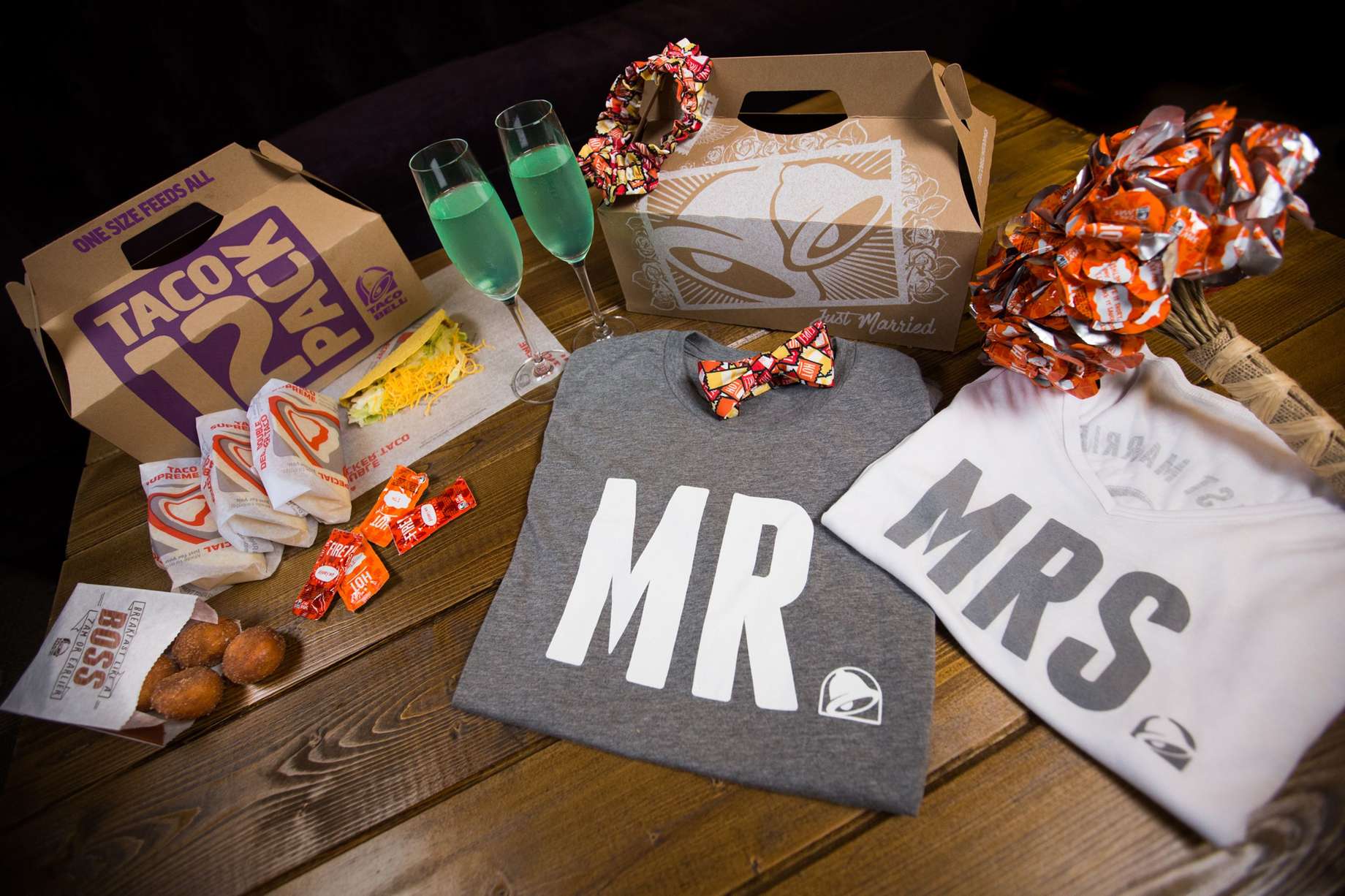 For the reception, newlyweds and guests can sip Taco Bell's exclusive Mountain Dew Baja Blast from champagne flutes, a wedding cake constructed out of Cinnabon Delights, and, obviously, a dozen freshly constructed soft tacos. The bride even receives a bouquet made from sauce packets to use during her big day.
The chapel itself features a large laser-cut metal cutout of an arch with wedding bells (clearly two recommissioned from the Taco Bell logo)
According to Thrillist, the ceremony itself lasts only a few minutes and, naturally, contains a stunning number of Taco Bell-based puns:
"On behalf of true love and tacos and true love for tacos."
"The chip to her guac."
"True love is about finding someone who knows you better than yourself… and remembers to get you Fire sauce packets for every taco."
"Eat tacos, drink Baja Blast, and be merry."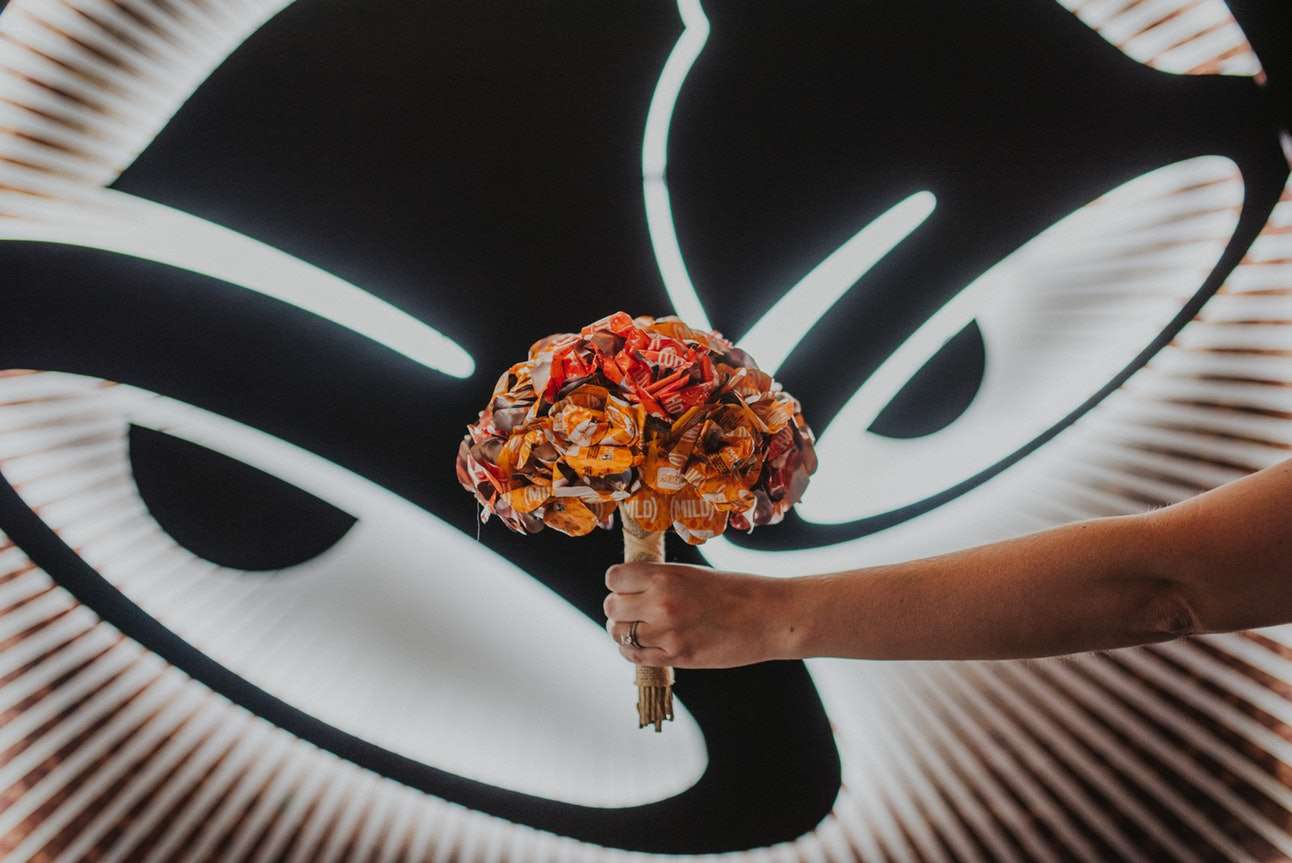 Afterward, the bride, groom, and guests are invited for a 30-minute "reception" downstairs where they can cut their cake and crush some tacos.
So is this Las Vegas Taco Bell an ideal setup for folks who just don't take weddings too seriously or, like those three Crunchwrap Supremes you drunkenly scarfed down at 2 AM that one time, is it one big mistake?