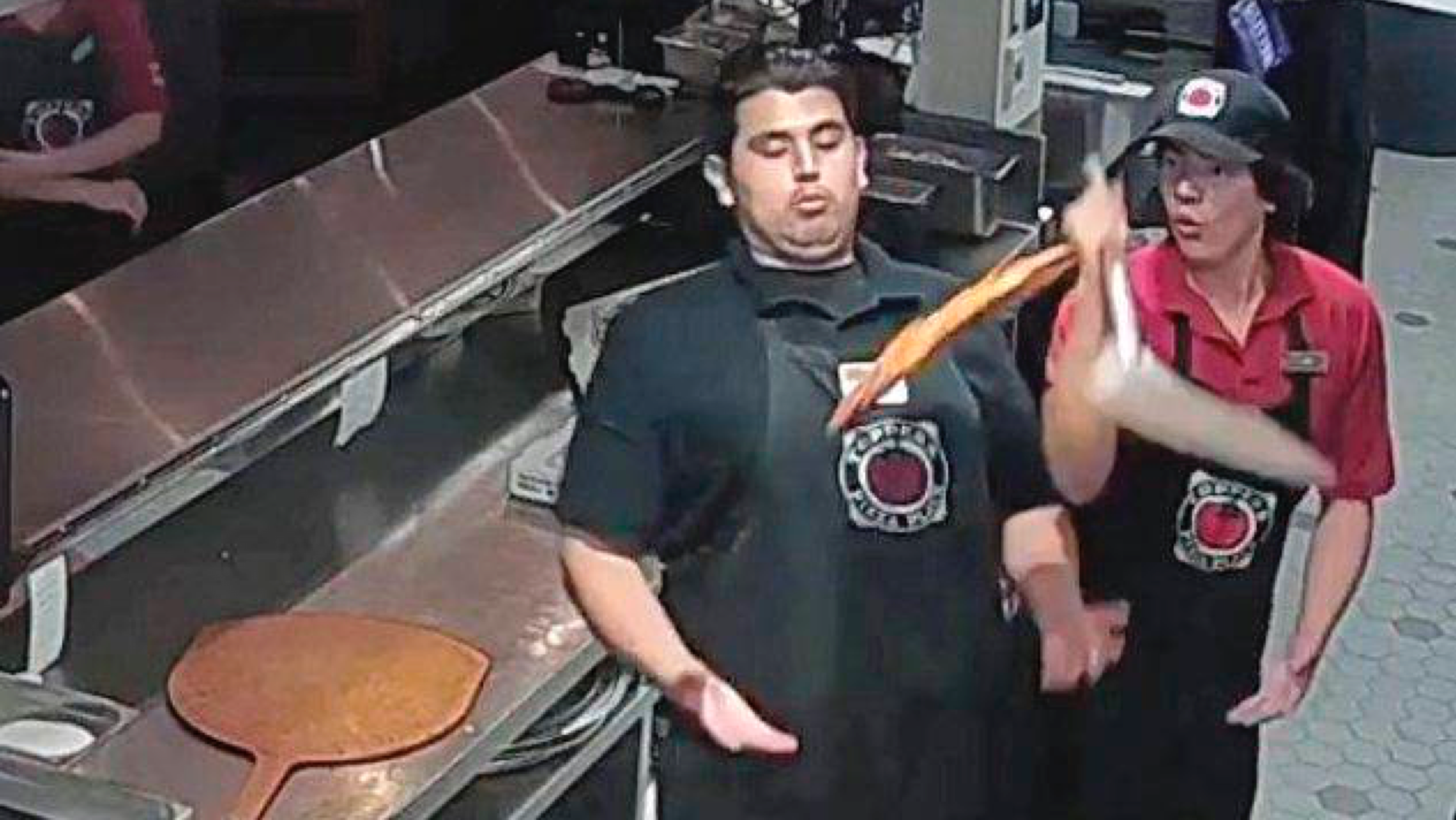 Credit: Facebook/Topper's Pizza
"Not all heroes wear capes."
That was the caption for an extraordinary video posted by Toppers Pizza, where an employee —nay, a damn legend—saved a precarious pie from falling to its saucy doom.
An employee was removing the fresh pizza from the 500-degree oven when he accidentally backed into the assistant manager, Christian Alfaro. The pie slid off the pizza paddle directly into Alfaro's hands and, with the hands of a damn angel, he casually laid it to rest on the counter next to him like it was all part of the plan.
"The footage came from our security cameras, and we just thought it was funny," Kelsey Jonker, who runs media for Toppers Pizza Place, told FOX-10 News. "We definitely did not expect it to gain so many views."
Toppers threw Dr. Dre's "The Next Episode" over the video, which not only emphasizes Alfaro's totally slick moves but also makes it feel even more badass when he just strolls away like his superhuman feat was nothing.
"Just another busy day at Toppers Pizza Place," said Alfaro, humbly.
The video has been viewed over 7.6 million times and, frankly, we're shocked that number isn't even higher.