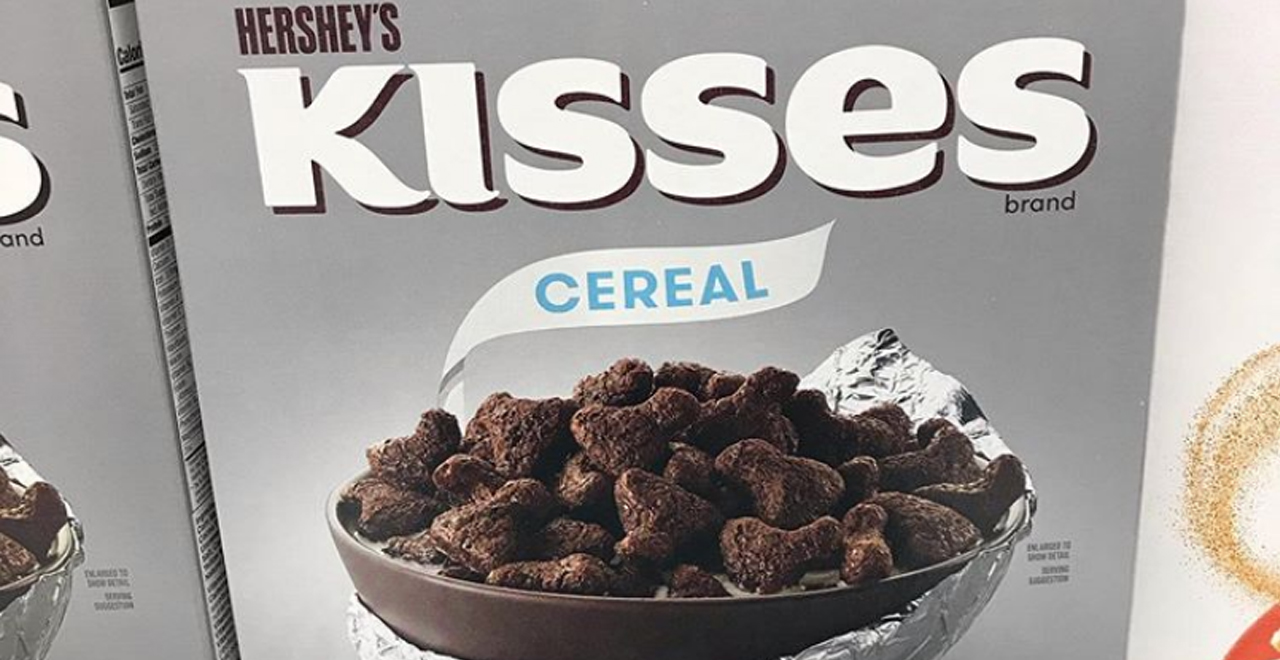 Credit: Instagram/tamisclock
Some of the greatest culinary innovation taking place in America's supermarkets is condensed into one aisle: the cereal section. The laws of breakfast tend to shift with every delectable combination, and the cereal game has a new contender entering the space: Hershey's Kisses. That's right, General Mills is releasing a Hershey Kisses cereal.
The chocolatey kiss-based cereal is available in select stores now (and if you see them on the shelves, congratulations on living in one of the "select" areas of Planet Earth, you get all the good stuff) and will be widely available in January.
View this post on Instagram
Reportedly, the cereal has a 'smooth chocolate flavor' (duh) and a nice, light crunch. Of course, it's a game-changer for those who put milk in their cereal. The cereal is shaped just like the classic candy and a YouTuber gave it a pretty positive review (also duh).
This is an excellent addition to the cereal game, unlike the lunatics that enjoyed the Sour Patch Kids cereal. And it's definitely going to be a lot less annoying than the Baby Shark cereal.
If you're going to punt on a nice, commercial-esque wholesome breakfast (honestly, who has the time?), you can do worse than occasionally feeding your kids a bowl of candy-cereal.