High-End Star Wars Furniture Is Coming to a Galaxy Near You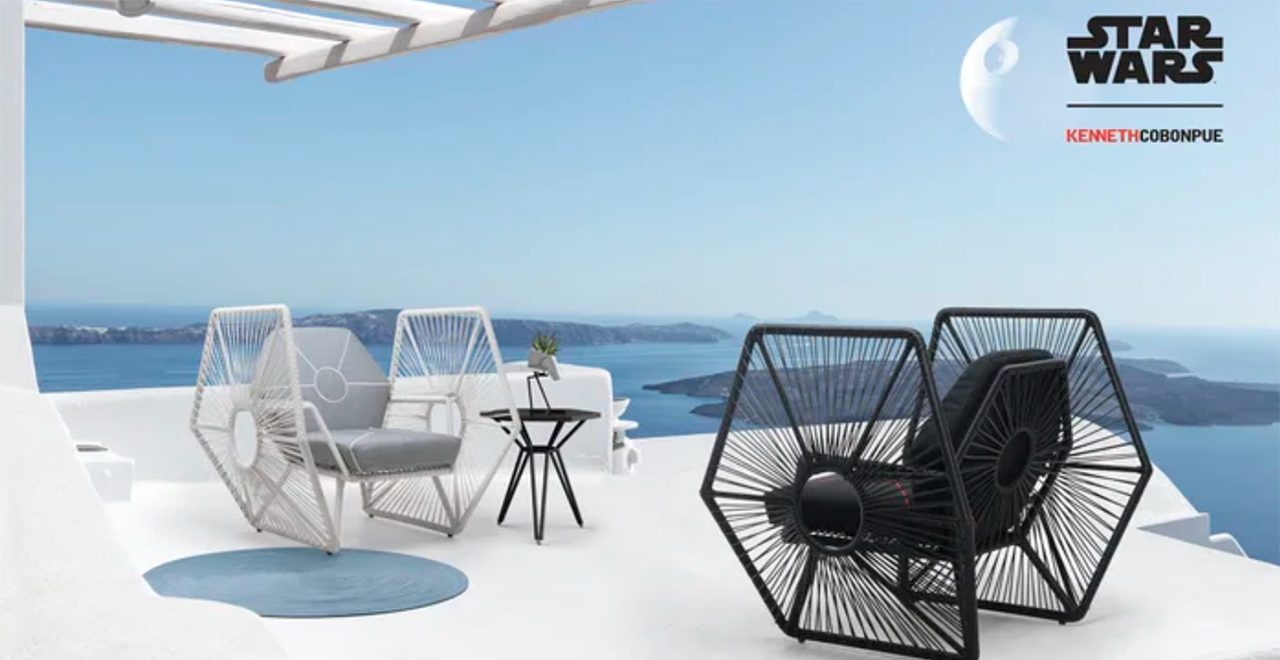 Ever since the launch of the toys in the 70s, it's been pretty clear that the Star Wars brand is worth more than the movies themselves. Accumulating a whopping $32 BILLION in revenue since its inception, the sci-fi memorabilia has clearly held a soft spot in our hearts for decades, but it's just now being introduced into a new industry: high-end furniture.
Tapping the skills of famous Filipino designer Kenneth Cobonpue, Disney and Lucasfilm are targeting design-minded Star Wars fans with deep pockets. Known primarily for his intricate, hand-woven designs, Cobonpue was tasked to create a line of pieces that reflect his traditional approach as well as the futuristic elements akin to the Star Wars universe.
"I was incredibly excited by the project, but also a bit daunted by the prospect of pushback if the furniture wasn't a literal translation," said Cobonpue. " I wasn't sure how to marry my design philosophy and language with that of the Star Wars franchise, but I decided to view it simply as a design challenge… I knew I needed to incorporate the various shapes and motifs from the world of Star Wars sufficiently enough to make them recognizable but to also stop short of being too literal. Finding that balance proved to be the project's biggest challenge for me."
And Cobonpue has walked that fine line beautifully; many of the Star Wars pieces would fit right in with many of his personal designs. In fact, pieces like his Tie Fighter chair require viewing from a pretty specific angle to really interpret it as a spaceship.
Don't expect to see the new furniture line at Target or anything either—the pieces range from $655 all the way up to a steep $4,320. Hopefully, the Force is strong with your bank account.
While online ordering in North America isn't available just yet, you can expect to see pieces becoming available in showrooms across New York, L.A., D.C., Chicago, and more very soon.