High School Grad Crosses International Bridge to Share Moment With Dad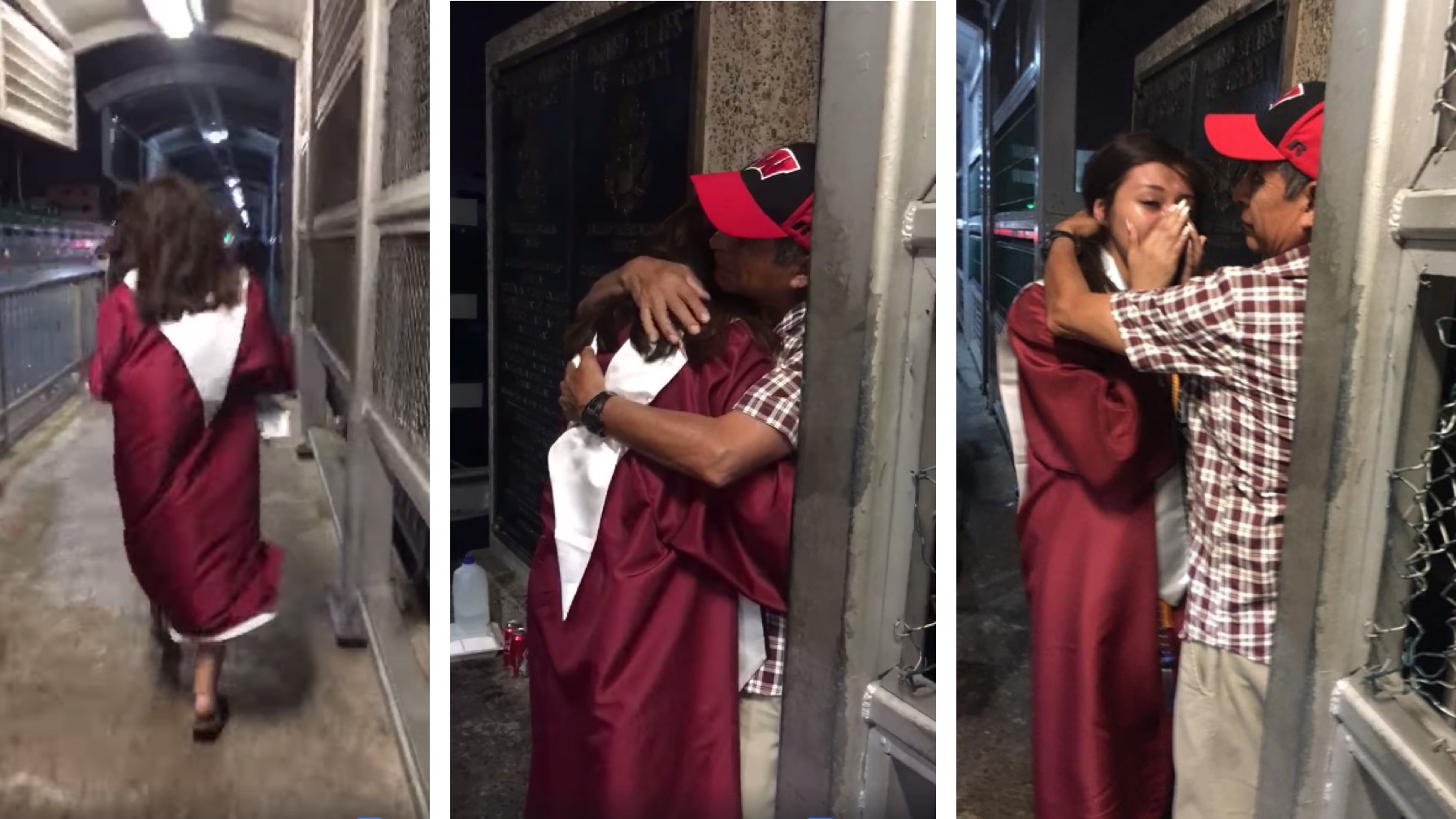 Arguably the most important part of being a parent is just showing up, but sometimes the circumstances just make it impossible.
Sarai Ruiz, for example, is a resident of Nuevo Laredo, Mexico. Originally born in Wisconsin, Ruiz and her mother moved back to Mexico to be with her father. Ever since Ruiz has routinely crossed the border in order to get an education in Texas. This year, she became the first member of her family to graduate high school.
Only Ruiz's mother could cross the border and attend her daughter's ceremony, but Ruiz knew the day wouldn't be complete without celebrating with her father. too.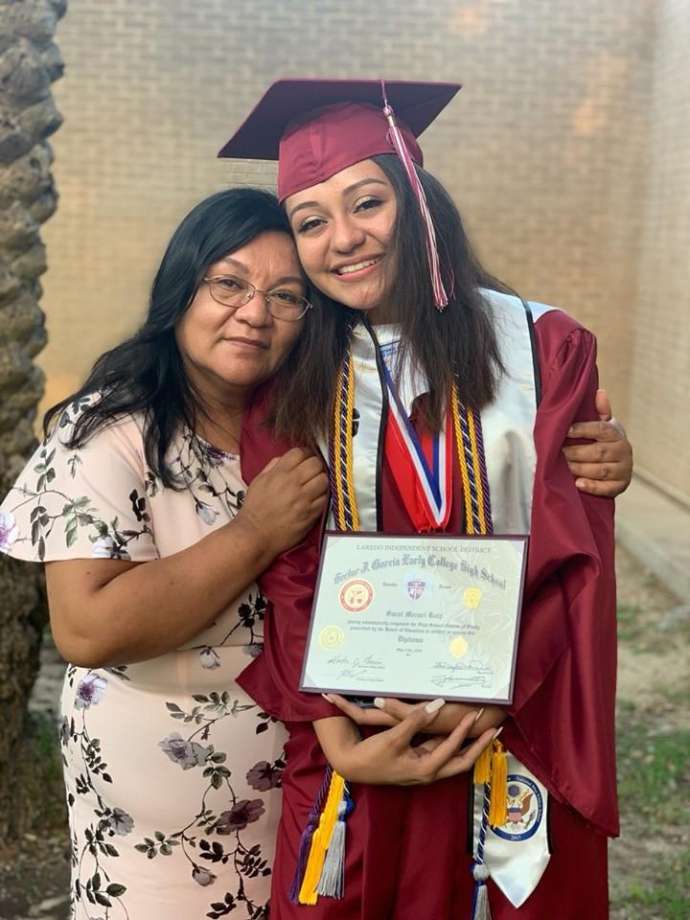 "I tried so hard not to cry when we saluted our parents knowing that only my mom was there," Ruiz wrote on Facebook. "I knew my father would never see me walk to get my diploma but today, I'd thought I'd surprise him by crossing the bridge so he could see me with my cap and gown."
In the video, Ruiz slowly crosses the bridge in full commencement regalia and embraces her waiting father, immediately beginning to cry in his arms.
"I have to say that all my life I wondered if my dad would ever see me graduate… it started as not seeing him on Father's Day then it continued to be a spiral of downhill emotions where I would only see him once a year," she continued.
"And then things changed. I moved to Laredo… and I got to see him every weekend… we bought a house, and now I'd see him everyday [sic]… today I can say that although we may have lost father and daughter time… I will always be grateful for his sacrifice to put his life at risk many times just to see me again.. gracias por todo papá," she wrote.
Ruiz's post has been received over 58,000 likes and led to a ton of support and congratulations for the entire family in the form of comments.
"I decided to see my father on the bridge, more than anything because he did not come to see me at my graduation," she told the Laredo Morning Times. "And I wanted him to see me dressed in my cords, my medals and the achievements I had reached thanks to his efforts and my mother's."
And the story only continues as Ruiz is officially heading to the University of Texas at Austin this coming fall.