Hilarious Amazon Reviews Of A Giant Swiss Army Knife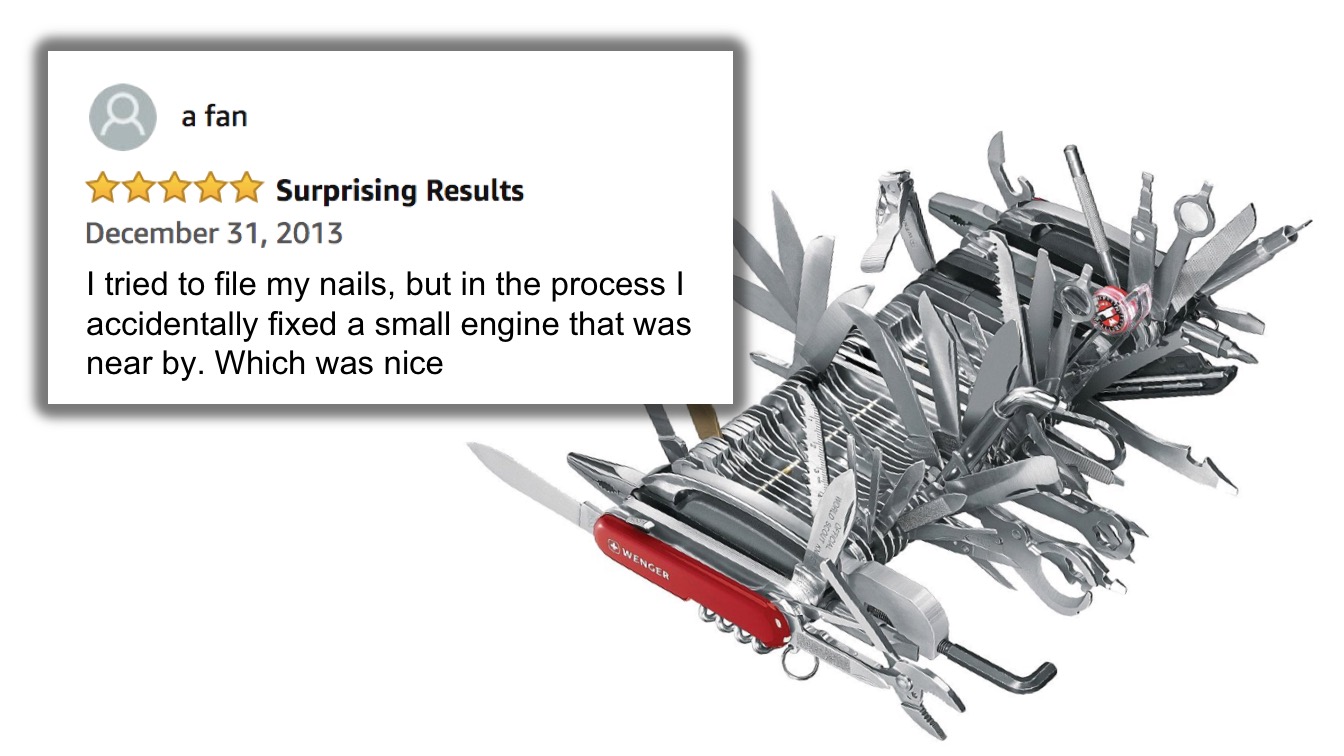 Here it is. Officially the most intense pocketknife I've ever seen.
No, your eyes do not deceive you. With 86 tools including a cigar cutter, fish scaler, laser pointer, flashlight, tire tread gauge, compass, and special self-centering screwdriver for gunsights, it is truly as epic as it seems. Impressed? Yeah, so are a lot of the reviewers on amazon.
The reviews on this knife are hilarious and if you need a way to kill time while you wait for this baby to ship to you, you won't regret diving deeper into them. Read them all on Amazon here.