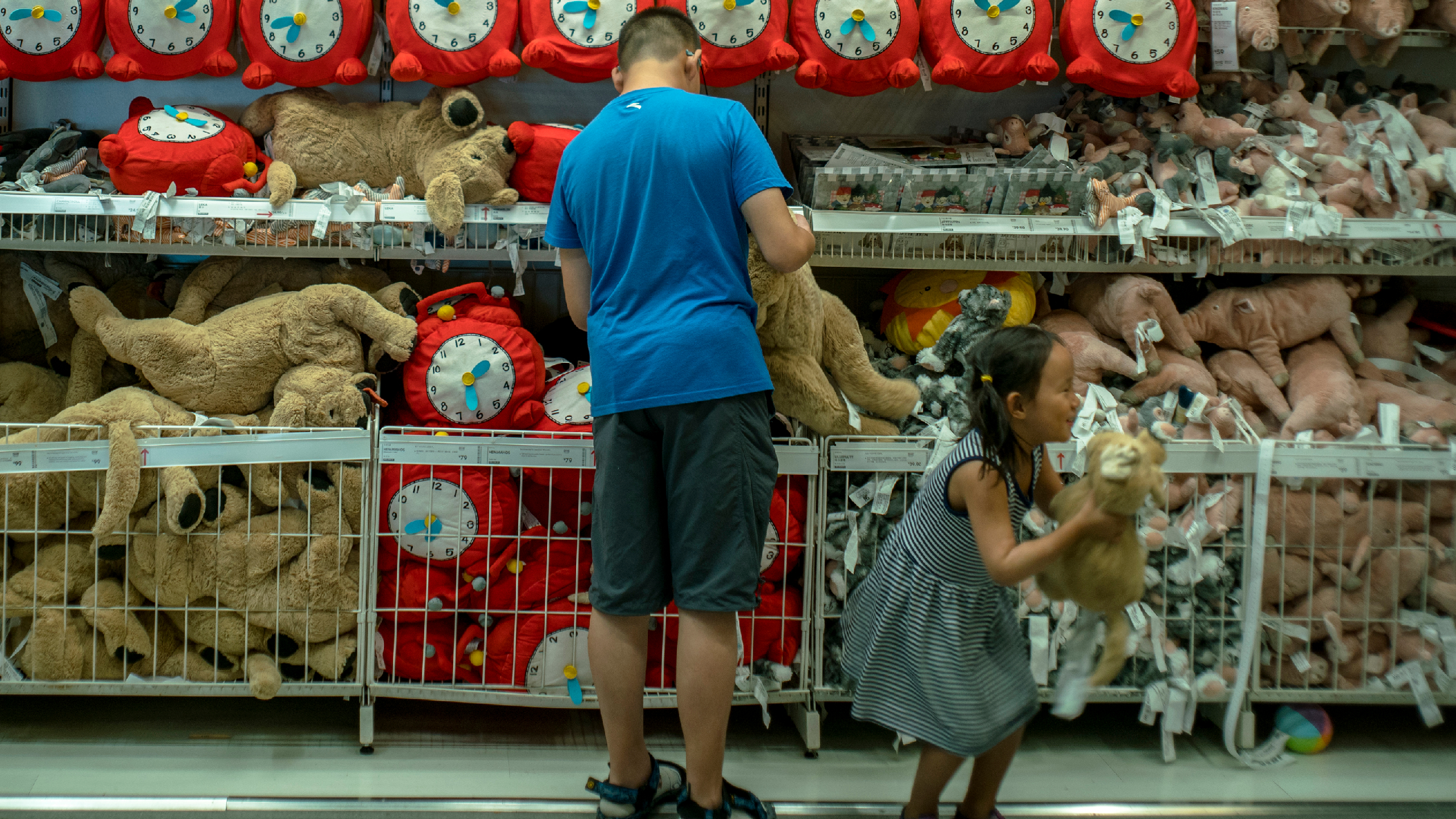 Credit: Zhang Peng/LightRocket via Getty Images
We don't want to freak you out, but you might want to get a jump on your Christmas shopping. I know the yearly grievance of "stores be putting out Xmas decorations earlier and earlier!' But consider this a PSA, because there could be a toy shortage this holiday season, which you definitely don't want to reckon with if you start shopping in November.
Possible toy shortage looms this holiday season https://t.co/0kPgXOOEai

— FORTUNE (@FortuneMagazine) July 30, 2021
If you've tried to buy a car or build a deck, you've seen firsthand what supply chain issues can do to delivery times. People who ordered a couch or other furniture saw it take *months* for items to be shipped. These delays have affected the toy industry as well, and retailers are concerned about how that will affect holiday shopping.
On a recent earnings call the CEO of Mattel said "there could still be unanticipated supply chain challenges and it's hard to tell what the future may hold." Industry insiders are predicting it could take months for certain toys to get restocked. Others have said it's almost a near certainty that prices will rise as an offshoot of the demand and supply chain issues.
The price of containers continues to sore which has been having a major impact on delivery times and stock supply, this doesn't just affect the toy industry. @guardian

Toys could be in short supply this Christmas, so get buying now, industry warns https://t.co/zEjn9c2CRG

— tracy vavasour (@tracyvavasour) August 23, 2021
All this to say, if your kids are specific with their Christmas wish lists, you may want to get moving early this year. Retailers are already expecting their holiday toys to hit shelves later than anticipated, creating an even bigger frenzy. They expect the disruption to be worse than it was last year.
You don't want to end up wrapping a bunch of IOUs to put under the tree, so this is your chance to be a little proactive in making the holiday comes together. I say this as someone who prefers to do most of his shopping in the final week or two of the season. But this time, two-day shipping won't be there to bail people like us out if we can't find the certain toy we're looking for at stores nearby.
It's crazy to think about Christmas during the final days of summer, but at least we can expect to see some decorations go up in the next couple of days, probably.