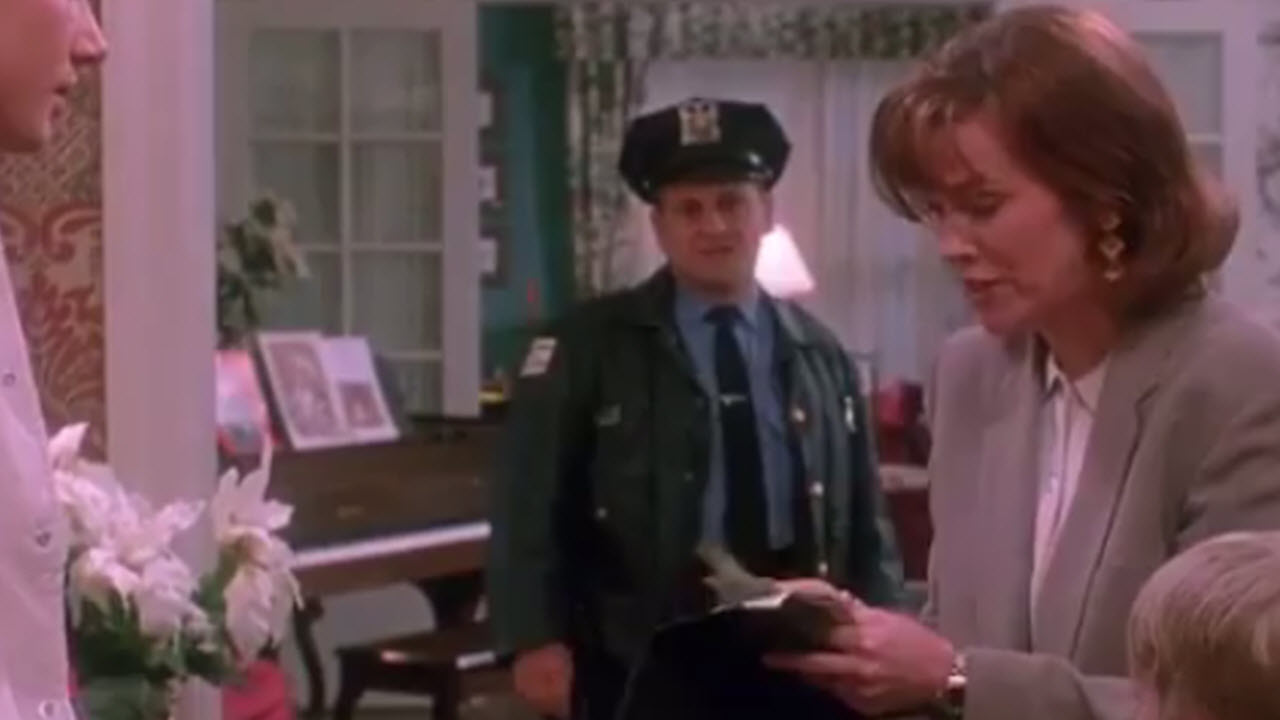 For years, we thought it was the dad. But maybe not?
There's long been speculation about how the McCallisters – the well-to-do family that accidentally leaves their son "home alone" to fend for himself one Christmas – came into the money that affords them an enormous house, multiple trips for his entire family, and more.
My favorite theory about Kevin's dad is that he was in the mob. One Reddit user laid out his entertaining theory a few years ago. He goes deep into the psychology of multiple members of the McCallister family, including "psychopath" Buzz and deceptively adorable Kevin, who "seems completely ok with killing two robbers," positing that he didn't intend to merely "bonk them on the noggin."
For years, the internet has been awash in theories that Mr. McCallister – played by the late John Heard – was responsible for the family's net worth. But a new theory has emerged…
In this theory from PopSugar, it's MAMA McCallister who's bringing home the bacon, as a fashion designer.
Let's look at the evidence: She pays for the pizza herself (thanks for nothing, Frank!), there sure are a lot of mannequins in that house, which presumably befits the role, and she definitely dresses like a bit of a rich asshole!
And yet… I'm not sure what her using her jewelry to barter for passage has to do with anything, though, and shouldn't she be able to speak French? Based on my limited knowledge of fashion and the few times I've seen The Devil Wears Prada (my favorite chick flick since Working Girl!), speaking French in fashion is important.
I'm nitpicking, but let's be real here. WHO CARES? Besides, while this theory may be fairly woke by '80s standards – a successful woman? By 1980s standards, that's almost as far-fetched as a teenage werewolf that is somehow allowed to play high school basketball as if he doesn't have a supernatural advantage. OPEN YOUR EYES, PEOPLE.
But laudable feminism aside, the mob-based theory is a lot more fun, especially if you consider the rumor that in the original script, the cheap, jerky uncle who puts a ten-year-old on full blast for spilling some soda, was actually the mastermind behind the Wet Bandits thievery. Talk about the blind leading the nearly-blinded-by-a-ten-year-old-psychopath! Now that's a fun idea.
Anyway, can get back to the real issue at hand now: whether or not Die Hard is a Christmas movie.
I say yes, because, as I shouted during the best man speech I gave at my brother's wedding last summer: "NO, IT'S NOT ABOUT CHRISTMAS BUT IT TAKES PLACE DURING CHRISTMAS, SO IT COUNTS! Congratulations, you two. Cheers!"