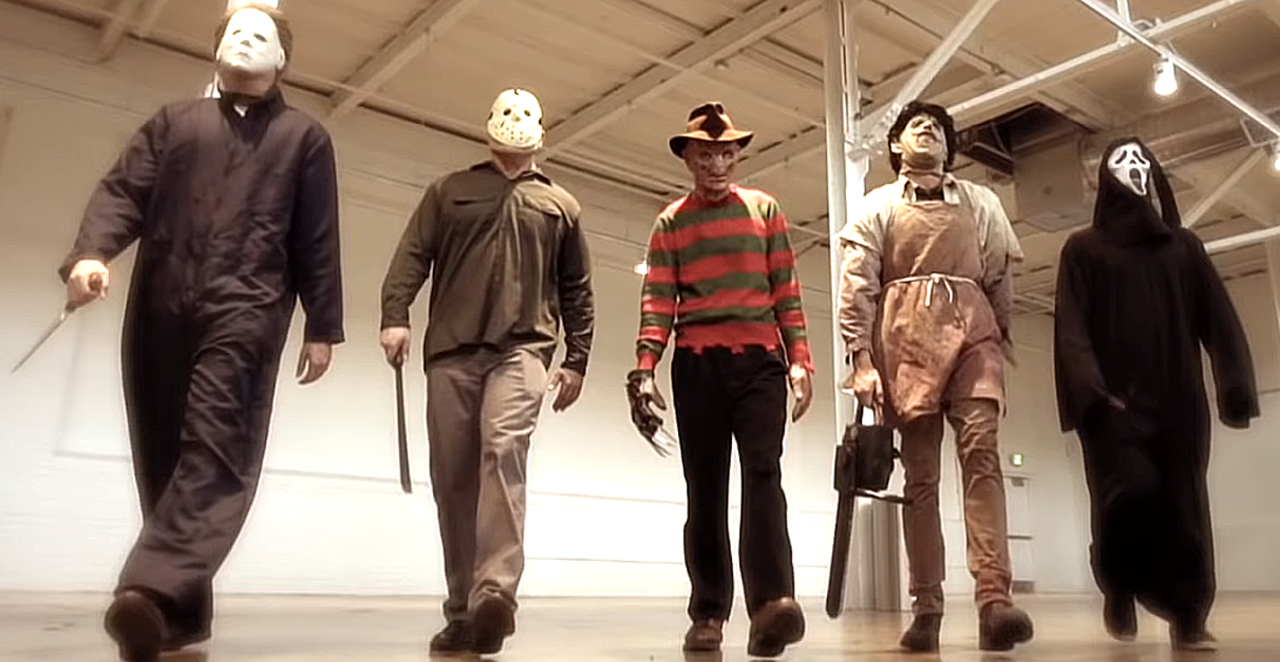 Credit: YouTube/The Merkins
Halloween is synonymous with some of our favorite horror movie villains; those faceless serial killers who just keep coming back, again and again, to brutally murder yet another group of pesky teenagers.
But have you ever asked yourself what would happen if five of these monsters worked together toward a common goal? Would they go on a brutal killing spree? Maybe exact revenge on everyone who has wronged them? Could they take over the world entirely?
No, of course not. Everyone knows they would form a surprisingly talented boy band!
The Slashstreet Boys, created by the amazing minds of The Merkins and Taco Truck, is a Backstreet Boys parody band consisting of Freddy Krueger, Jason Voorhees, Ghostface, Michael Myers, and Leatherface. The quintet dons the Backstreet Boys' trademark white suits and belts annoyingly catchy melodies about—you guessed it—murder.
If not for the flawless accompanying choreography, 2018's, "I'll Kill You That Way" might actually be scary.
And don't for a second think this group is a one-hit wonder. The Slashstreet Boys' debut actually took place in 2017 when they released "Slashing Bodies," a dazzling rendition that includes sinister solos and even a trademark 90s bandana look from Freddy.
Now that Halloween 2019 is upon us, The Slashstreet Boys have reunited for yet another spooky parody of "As Long as You Love Me" because an absurd number of sequels is something all of these characters know plenty about.