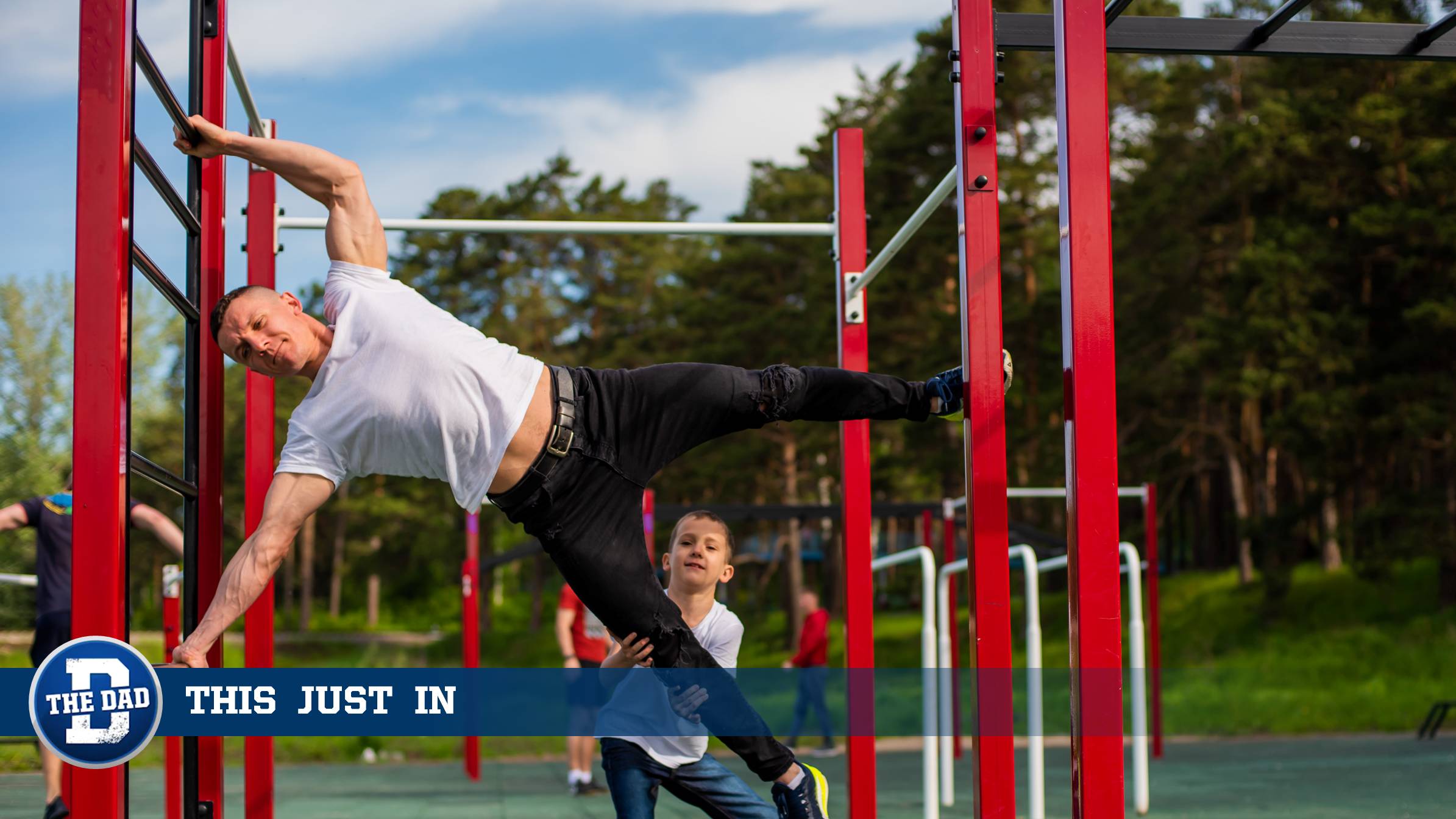 Credit: Getty/Mikhail Reshetnikov/EyeEm
LANSING, MI — The arrival of Todd Hunt–a toned, 6-foot tall "Hot Dad"–has thrown one local Dad community into disarray.
Hunt, a photogenic man who looks good in every kind of shirt, moved into the Millburn neighborhood last week, along with his wife and son. Experts say the move has created excitement, anger, and chaos in the local Dad habitat.
"Some Dads have been coming by the house, kinda angling to be Todd's friend," said Michelle Hunt, Todd's wife. "Other Dads have been acting really standoffish. It's weird."
An ecosystem's "Hot Dad" is the Dad who neighbors all agree is the hottest – based on aesthetics, confidence, energy, and the ability to set strangers' hearts aflutter.
Introducing a Hot Dad into a new habitat is a delicate event that should be supervised by experts, scientists say.
"The 'Hot Dad' serves an important purpose in organizing a local Dad-habitat," said Dr. Tony Nelson, a Dad scientist. "When the 'Hot Dad' role is filled, other local Dads stop competing with each other and settle comfortably into their own position in the pecking order."
Previously, Nathan Keen was the area's "Hot Dad". But Hunt's arrival has changed that.
"Sometimes when I talk to Todd, I find myself laughing even though he didn't say anything funny," Keen said. "I'm laughing now just thinking about him. He's definitely hot."
Scientists say it's normal for other Dads to feel jealous, excited, or intrigued upon the arrival of a new "Hot Dad". In time, a new equilibrium will take hold, they say.
For his part, Todd Hunt said he did not consider himself "hot", which only makes him hotter.
Despite being completely plausible to parents, THIS JUST IN is satire and intended for entertainment purposes only. For more stories like this one click here.