Hot Pockets Pancakes Are Coming, Someone Call Jim Gaffigan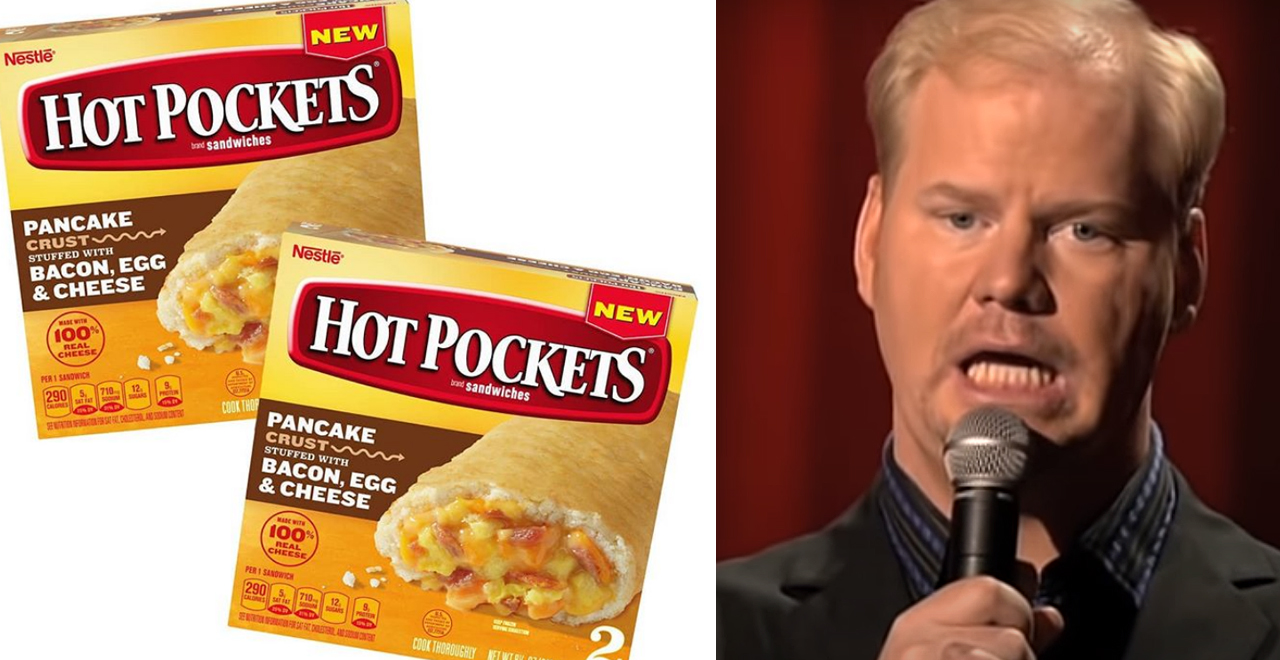 The news these days isn't all doom and gloom. There is still light in this world. There are still innovators, bringing mankind the riches and bounties it so justly deserves. And to find it, you need not look further than the news that Hot Pocket Pancakes are on the way.
Hot Pockets have been around since the early 80s, and the microwavable sandwiches have been a staple of American supermarket cuisine. Especially popular with college kids (what microwavable delicacy isn't, though?), Hot Pockets are the perfect quarantine food. And here's the really important thing to understand. Hot Pockets could've rested on its meat and cheesy laurels. They had perfected a product and could've been happy with that.
But they didn't. They continued to experiment; they continued to find the best formulas to bring joy to mankind. They produced a line of breakfast sandwiches, and they ruled. They added different variations on their main sandwich line, they ruled. And now they are moving onto the next phase of their evolution: pancakes. They are sticking with their clutch breakfast sandwich formula (bacon/eggs/cheese) and adding a pancake crust. Hell yeah.
No official confirmation has come down the pipeline, but this IG account has not steered us wrong in the past. It appears we are getting the breakfast sandwich we deserve at a time when we couldn't need it more.
Of course, the brand owes a debt to comedian Jim Gaffigan, whose "Hot Pockets" bit went viral before jokes really did that and made people singing the theme an everyday occurrence. And yeah, he digs at the product, but the only thing people remember months later is the theme song, which couldn't work out better for the brand.
It's a bit that worked out for both parties, as Gaffigan fans still clamor to hear him tell the classic joke, and it's one that led him down a food niche he's mined for years. And both are in a better place now than they were when the bit went viral 15 years ago, as Gaffigan was (is?) one of the top-touring comedians, and Hot Pockets is bringing us the pancake breakfast sandwich we deserve.