Husband Pretty Sure Wife's Best Friend's Name Starts With 'K'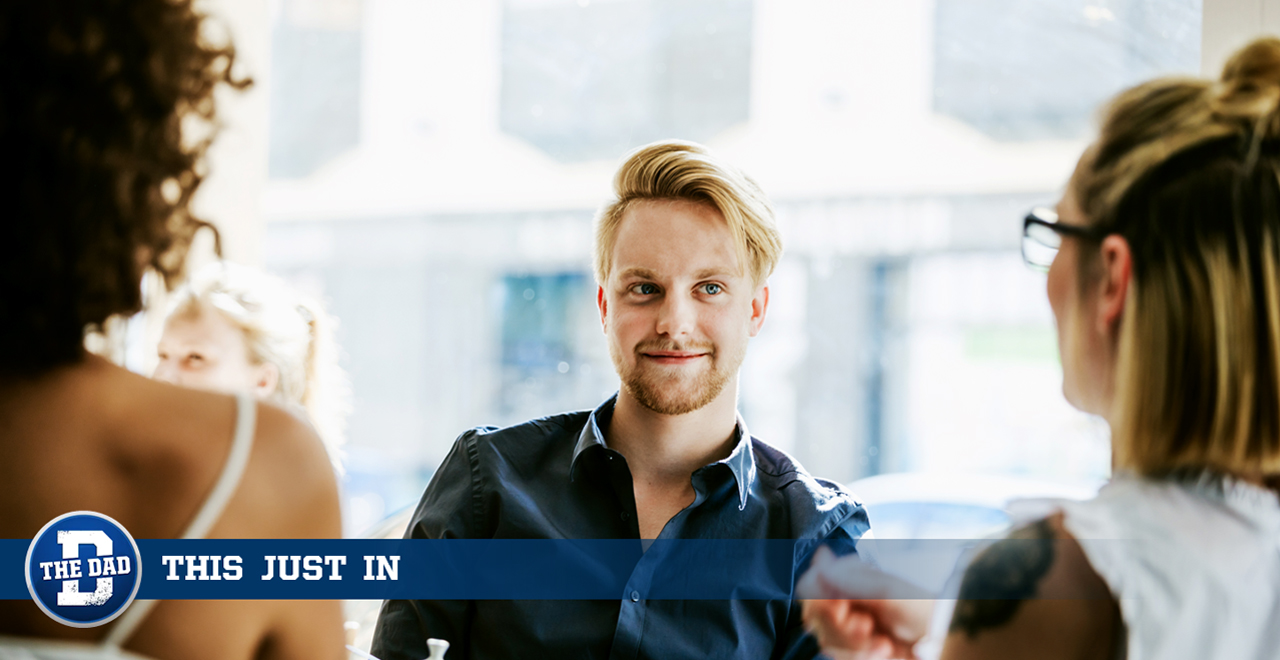 DOVER, DE – Sitting across the table from his wife and her bestie, 32-year-old David Lofton spent the majority of their friendly brunch futilely attempting to remember the name of the woman who had served as a bridesmaid at his wedding, though he's pretty sure it starts with K.
"K is definitely the first letter unless her full name is Kay?" pondered a silent David, who was more wrapped up in his own panicked thoughts than he was engaging in the conversation, which he would randomly nod along with as to make it appear like he was listening.
At one point David excused himself to go to the bathroom so he could take out his phone and scour his wife's Facebook friend list, only to realize that his wife was friends with a lot of people whose names began with K, and even less who had a clear profile picture allowing him to see their faces.
"Kimberly! Karen! Did I say Kimberly?" wondered David, who suddenly had an ingenious idea when his wife's friend offered to pay the check. Unfortunately, before he could catch a glimpse of the name on her credit card, David's wife insisted that they cover the check, leaving him out of luck.
As David could only muster a, "Goodbye, you!" as they parted ways after brunch, he left the restaurant as uninformed as he had been when he entered, painfully unaware that his wife, Katie, and her friend shared the same name.
This Just In…is The Dad Faking News. Despite being completely plausible to parents, it's satire and intended for entertainment purposes only. For more stories like this one click here.