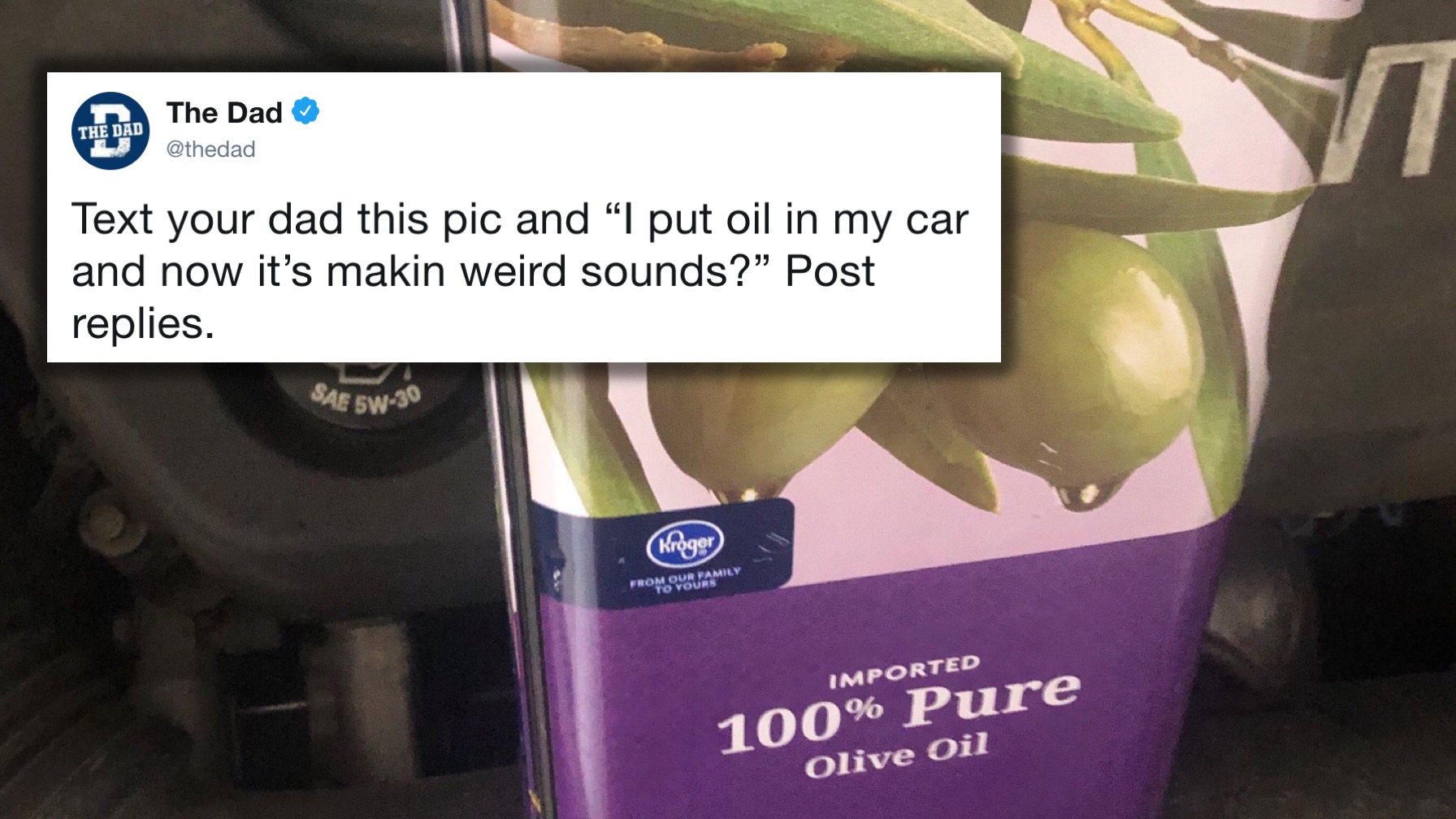 Credit: Twitter/TheDad
On Feb. 11, we asked our Twitter followers to not only play a little dad joke on their own fathers, but to hit them where it really hurts: routine vehicle maintenance.
Text your dad this pic and "I put oil in my car and now it's makin weird sounds?" Post replies. pic.twitter.com/GpmNz4zVCi

— The Dad (@thedad) February 11, 2019
And, boy oh boy, did you come through!
With over 1,000 responses—the majority being screenshots of text exchanges with dads—our little prank spread like wildfire across the internet. Buzzfeed, Scary Mommy, and Time (as well as a number of somewhat horrified automotive publications) couldn't help but share our shenanigans, which only led to more and more people participating across social media.
As you might expect, the dad responses ranged quite a bit.
Some reacted with alarm and distress: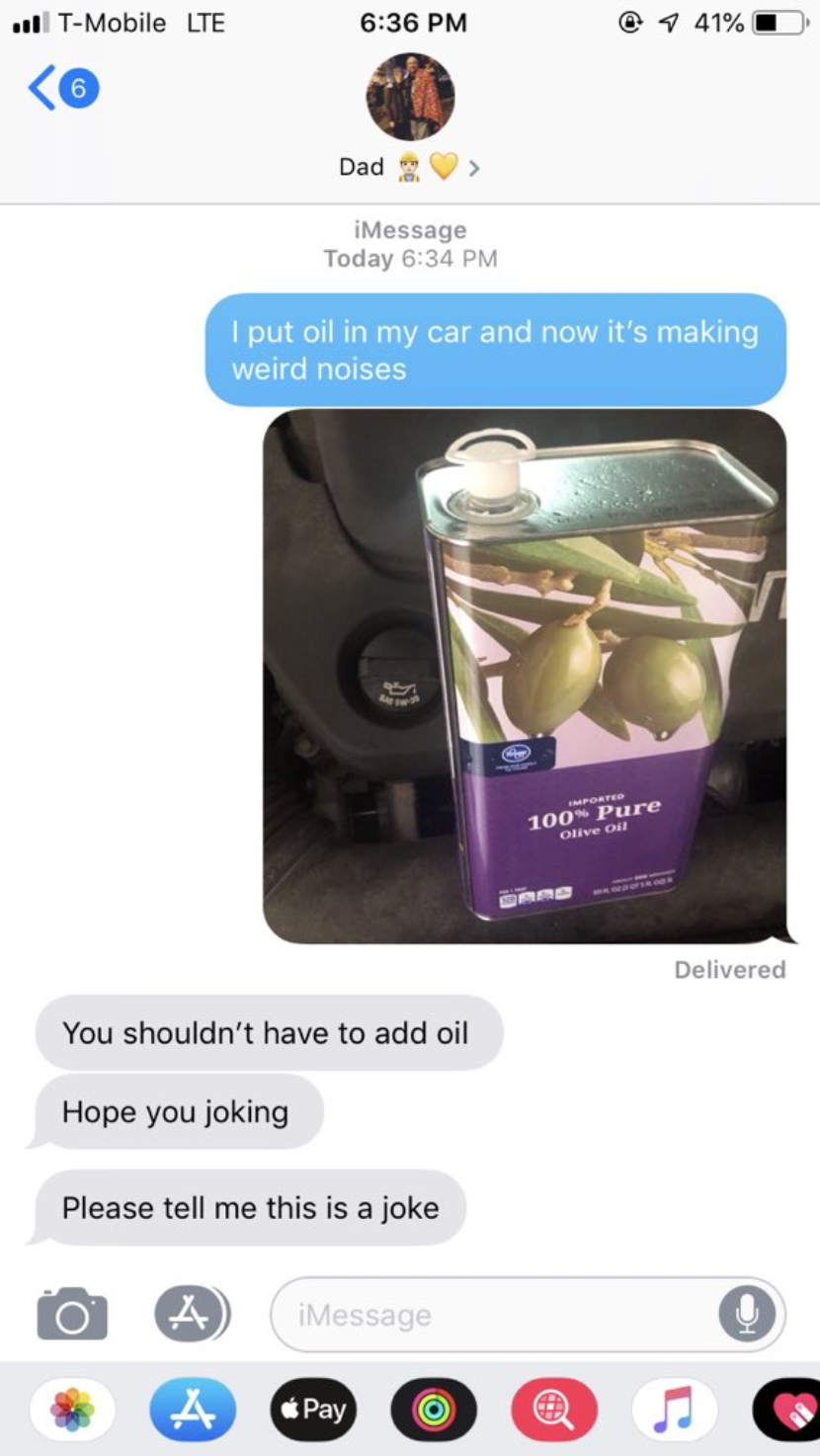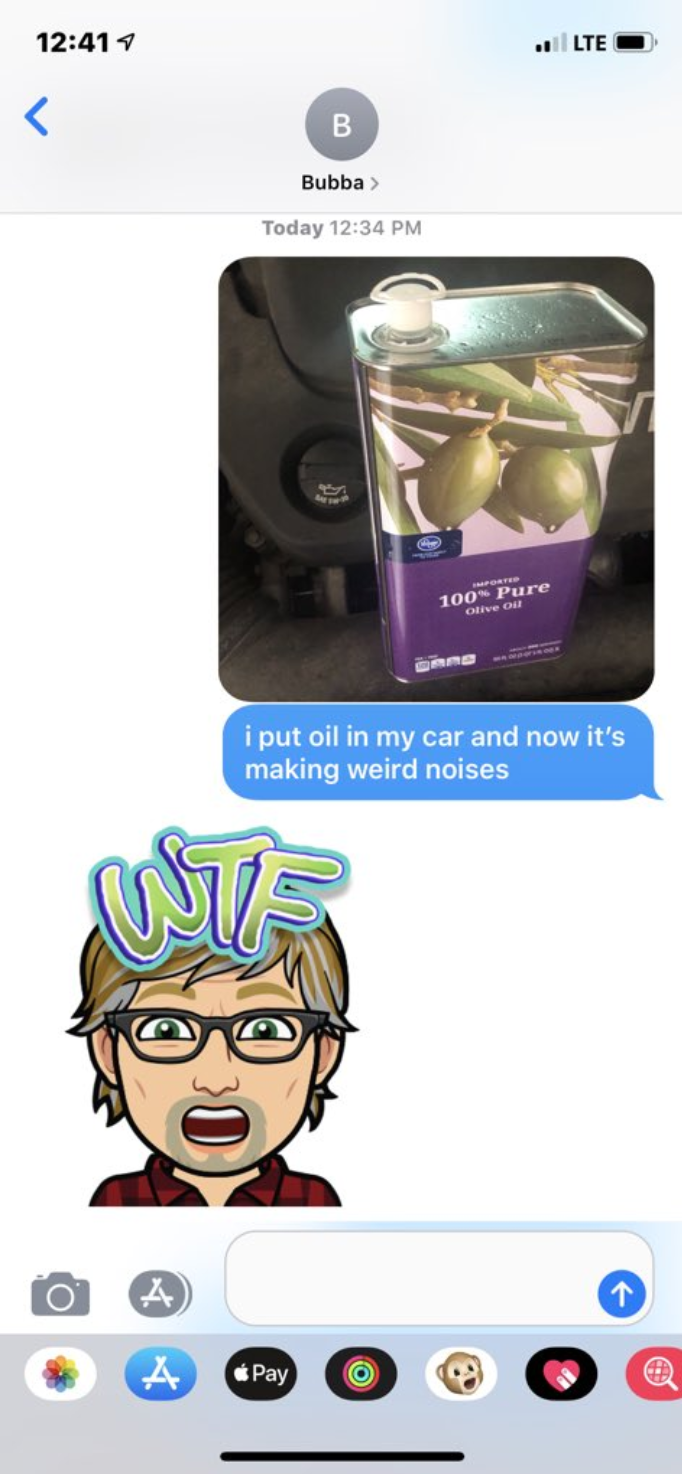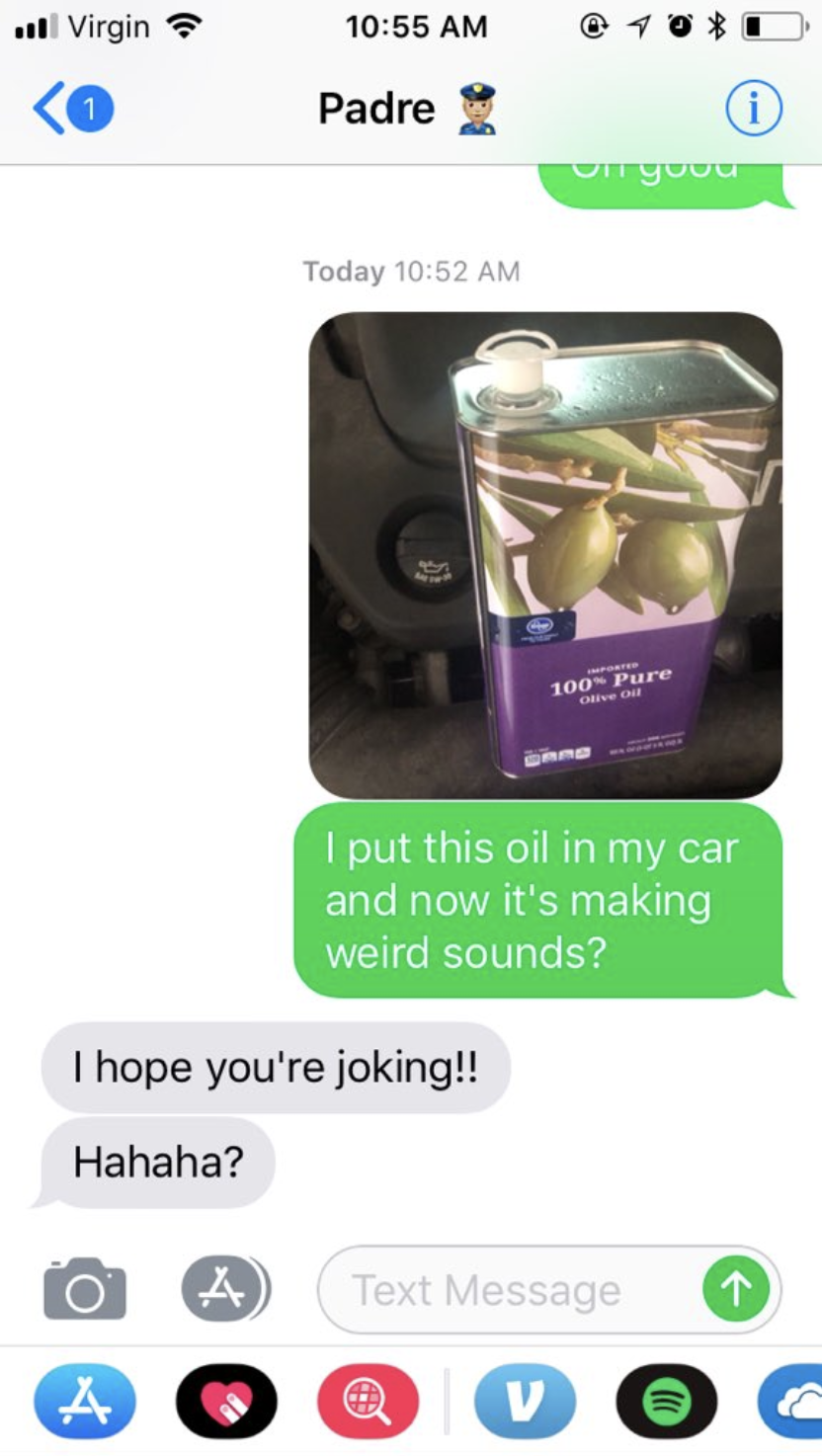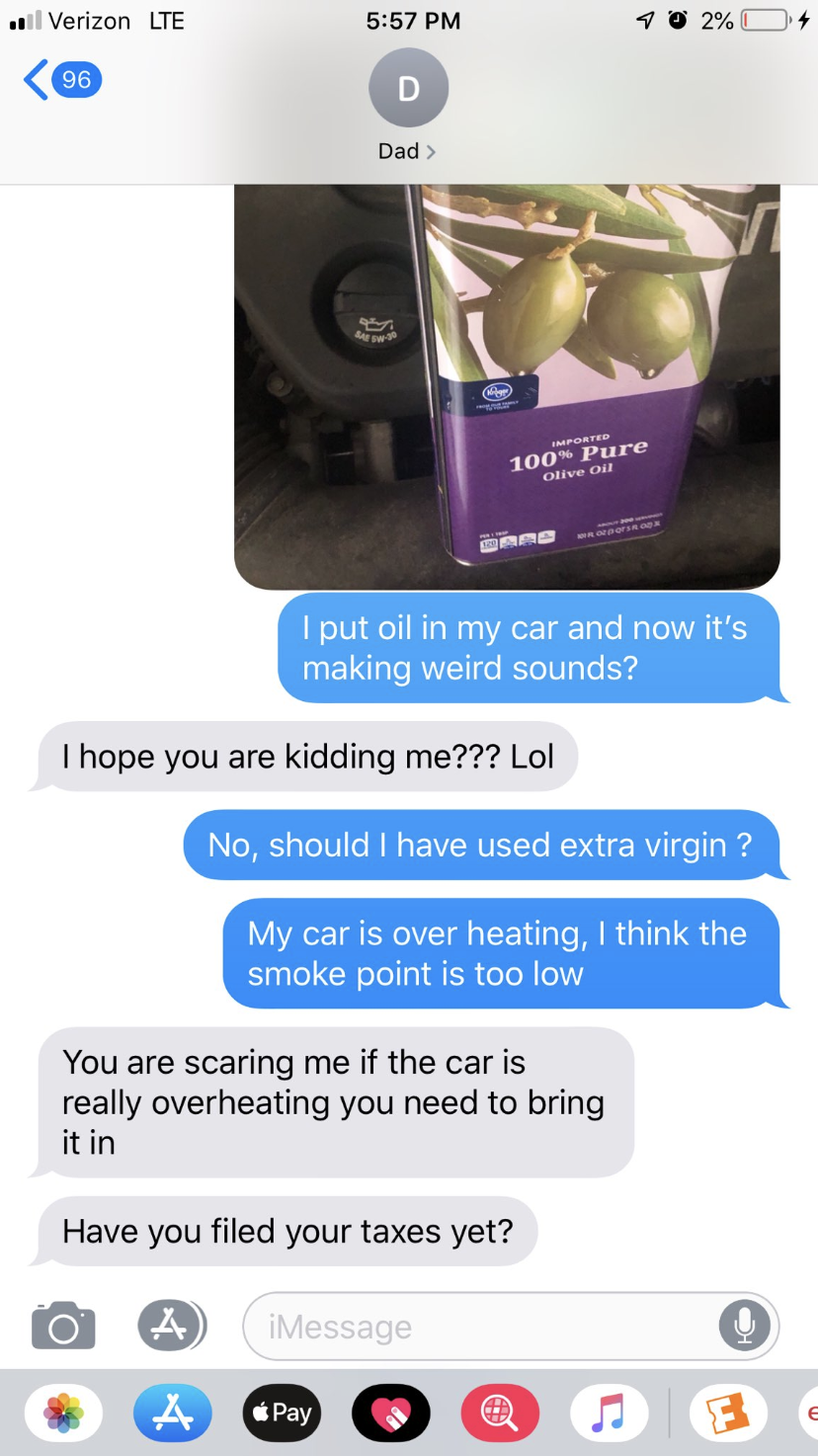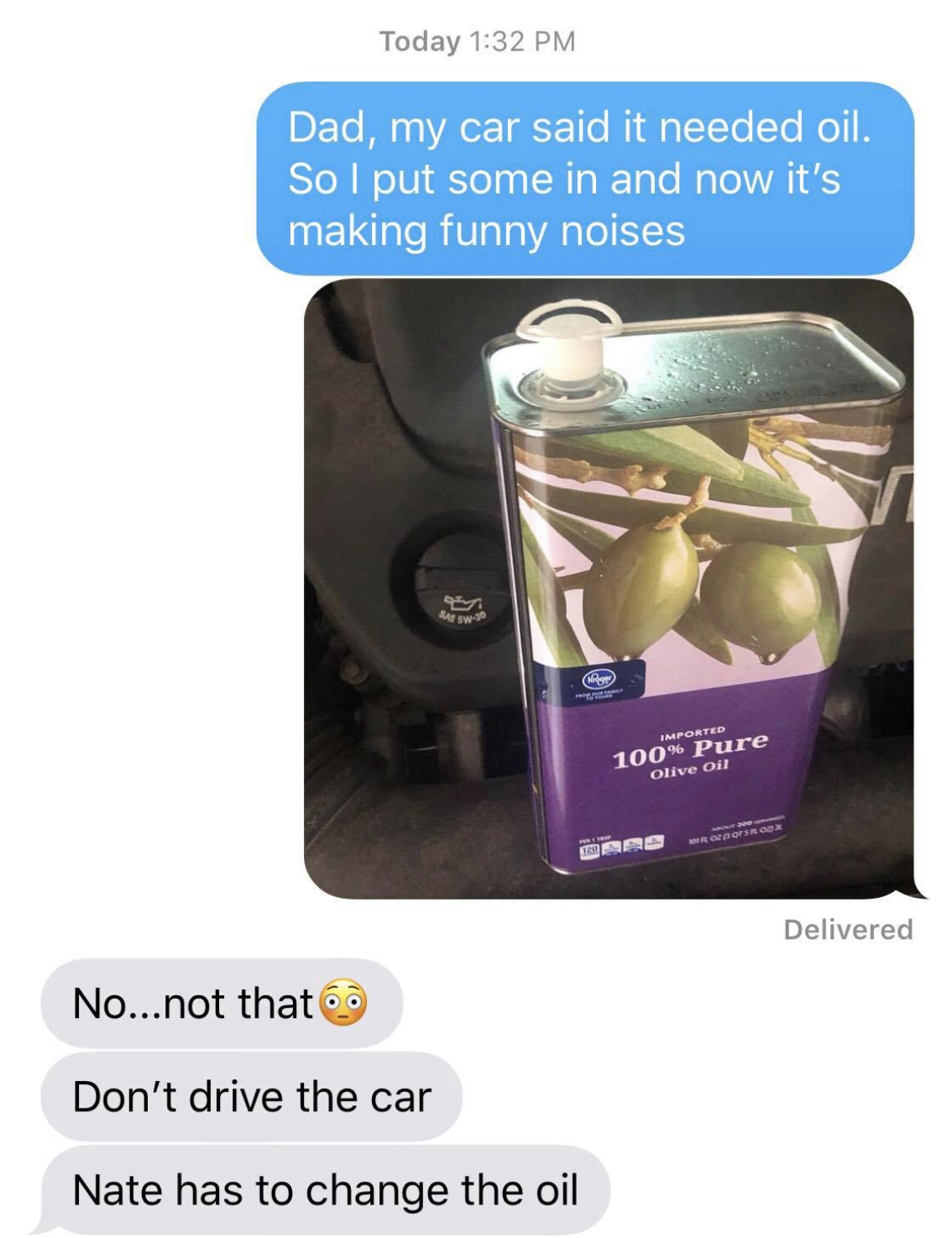 Others were dismayed, left assuming they had somehow raised a complete idiot: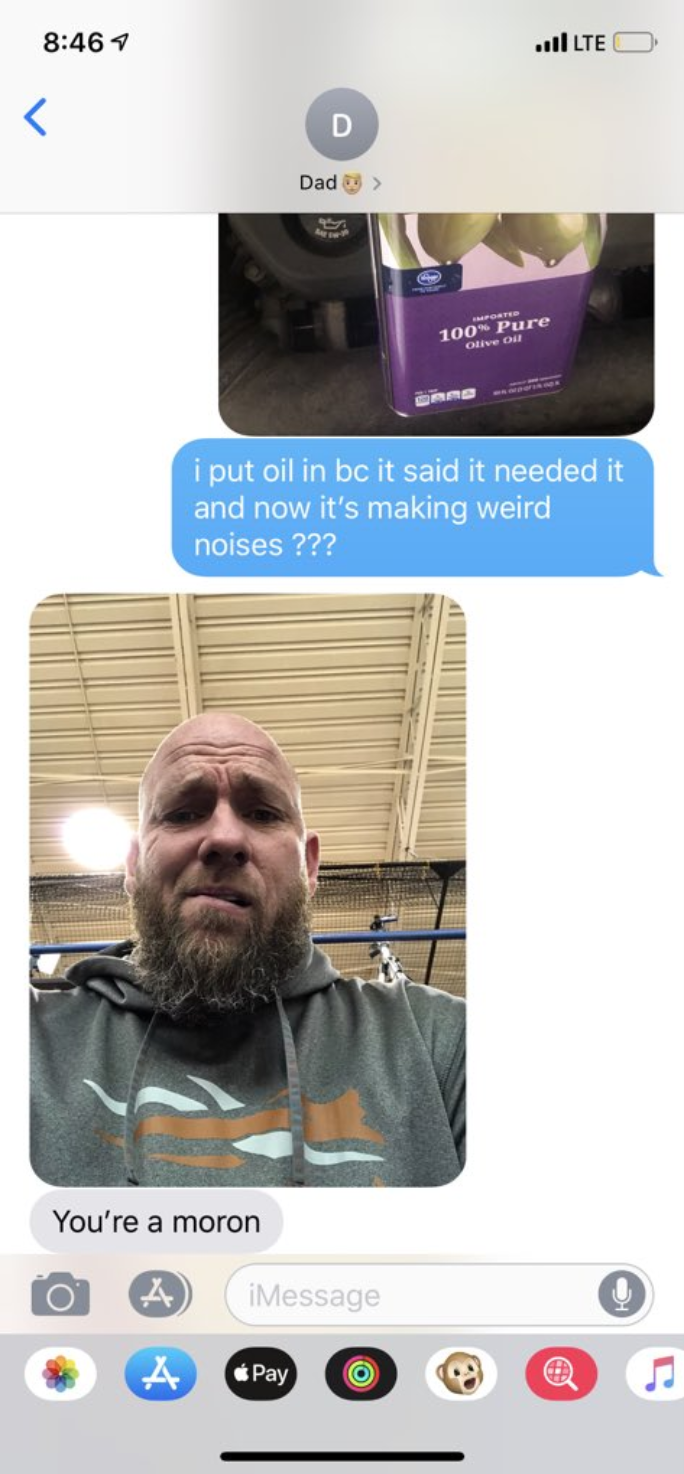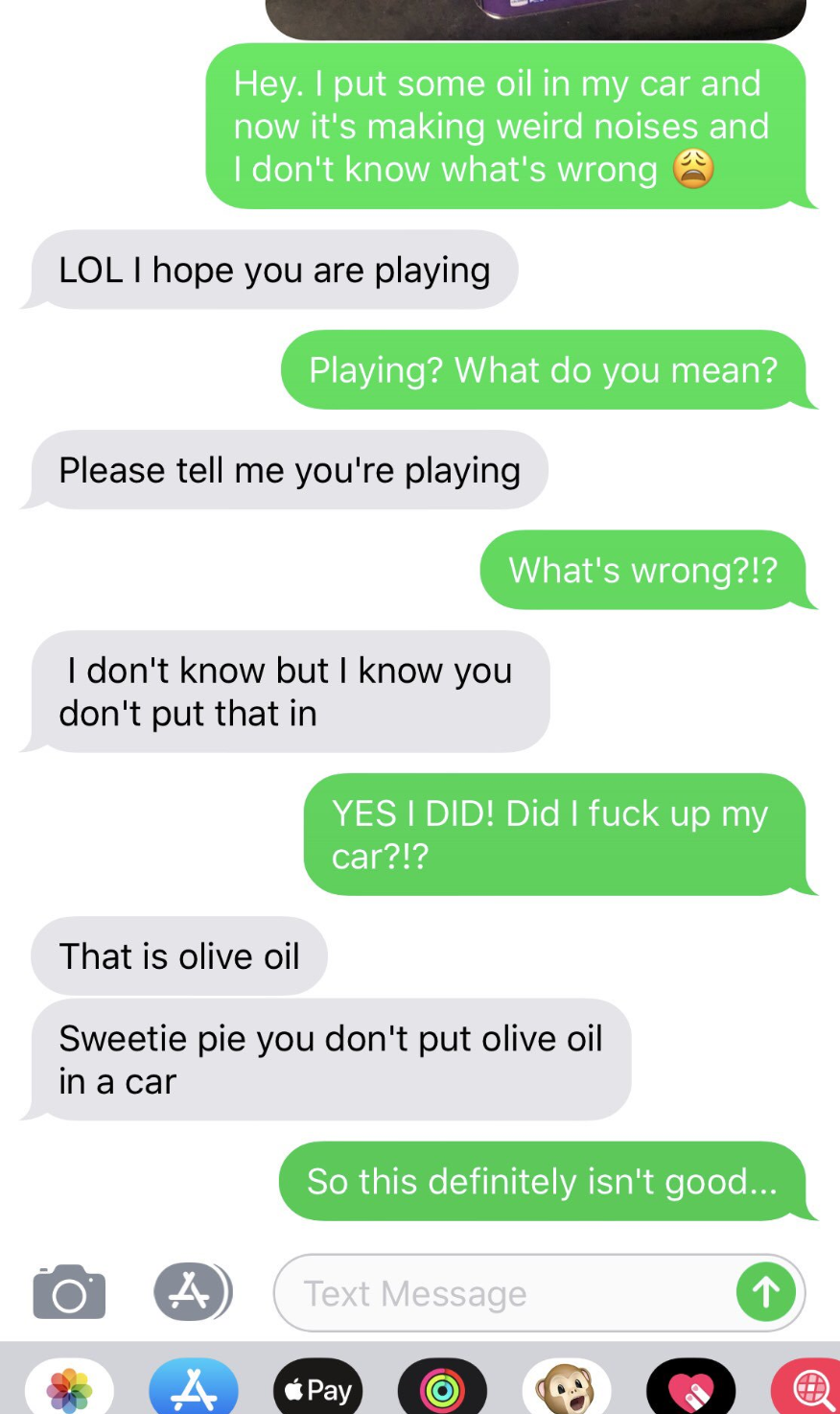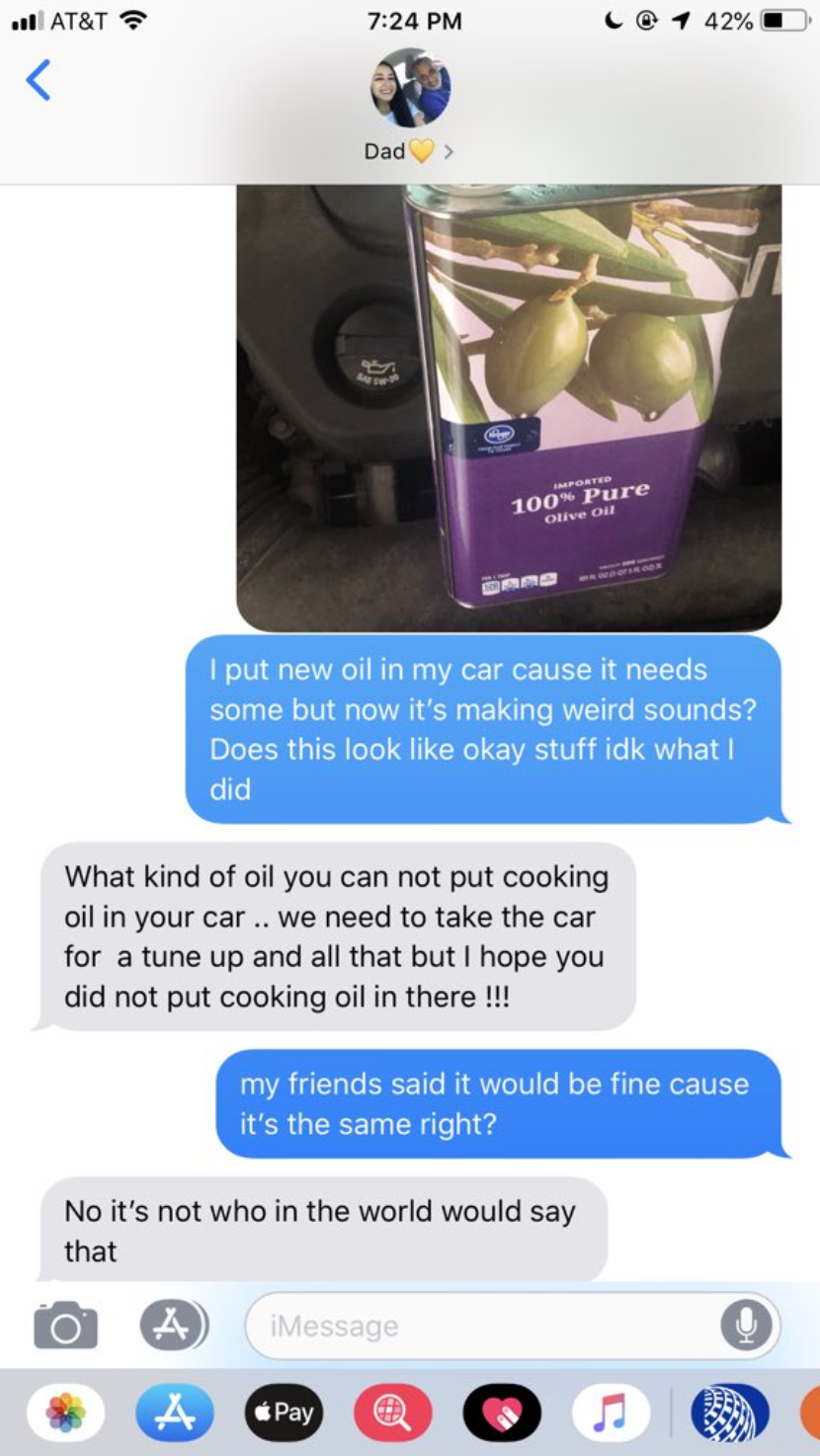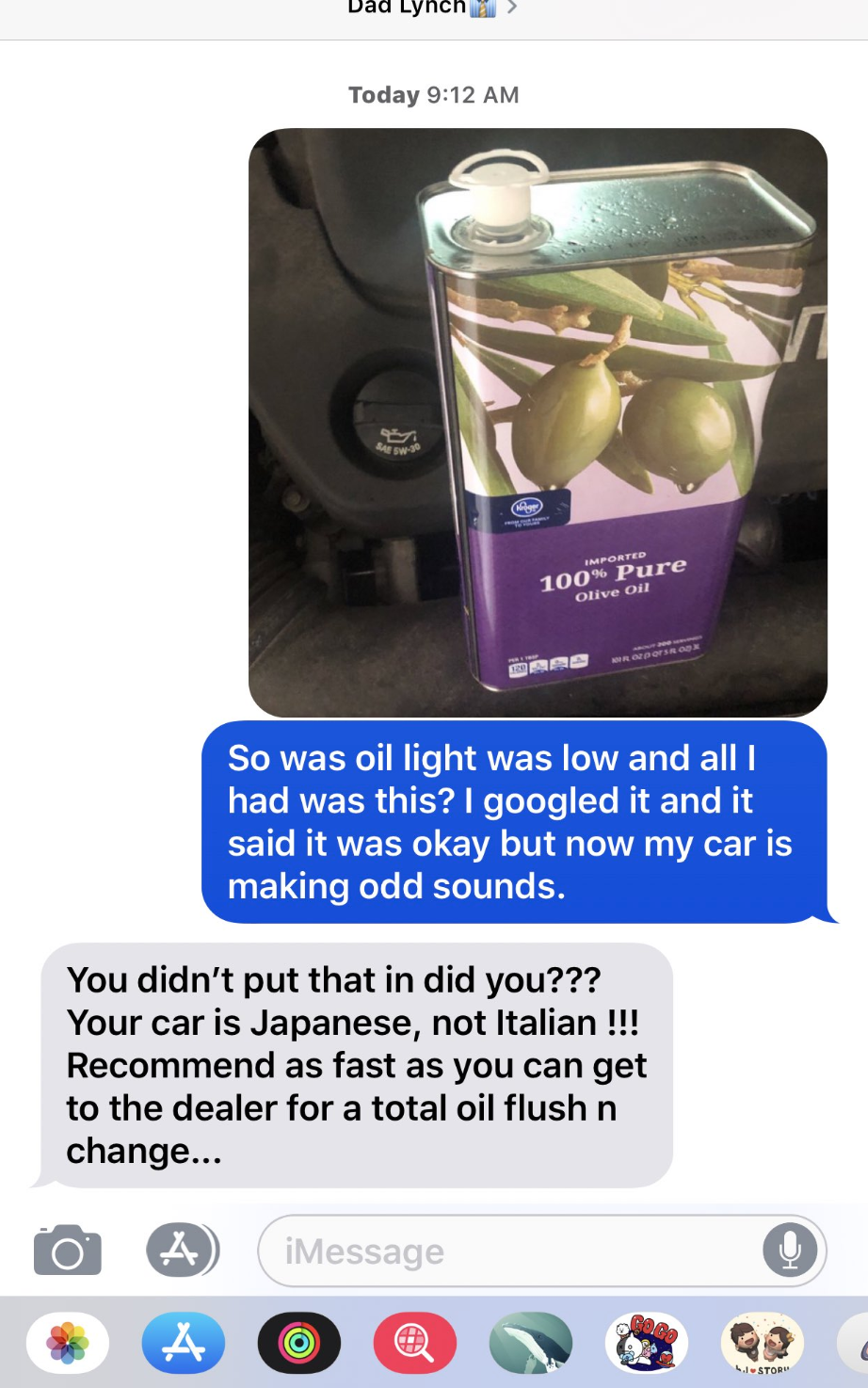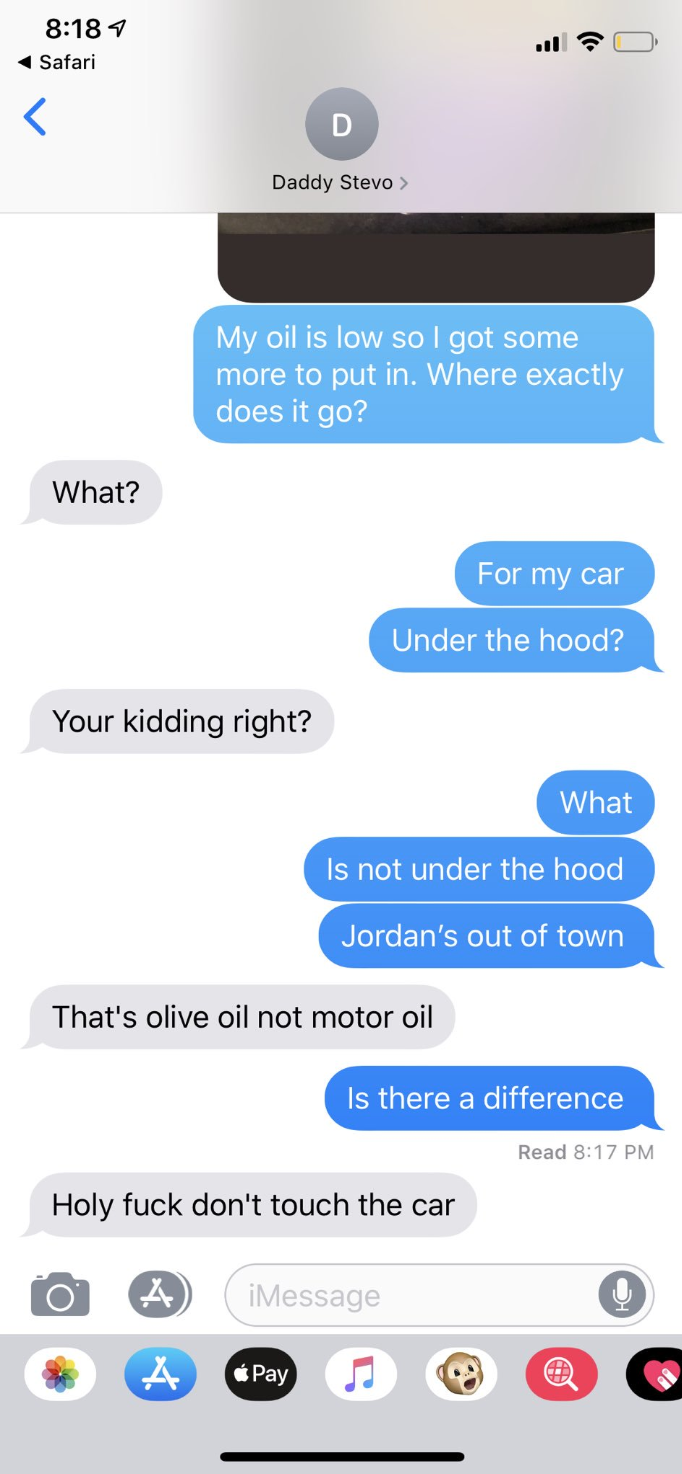 A few special fathers, however, were quick to fire back with some A-class dad jokes of their own. Cheers to these special guys!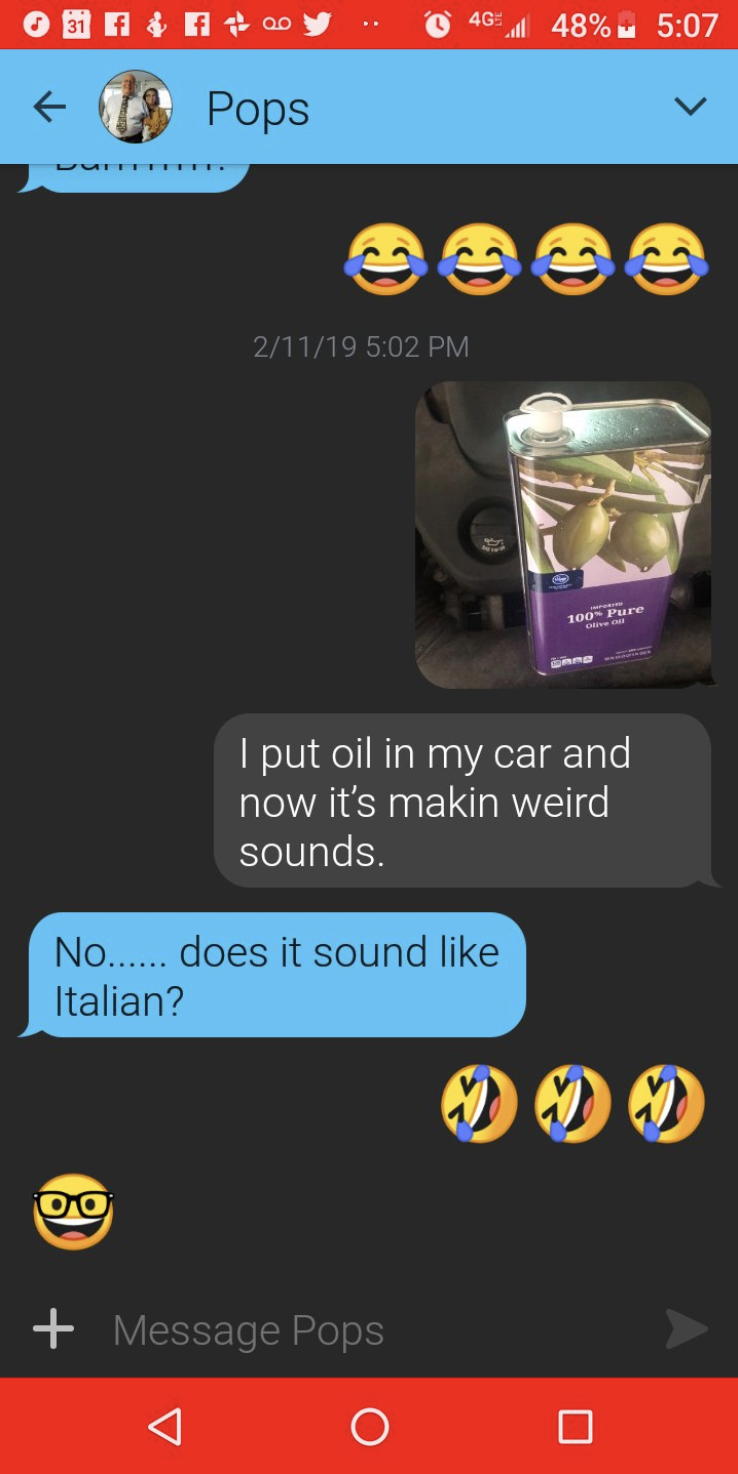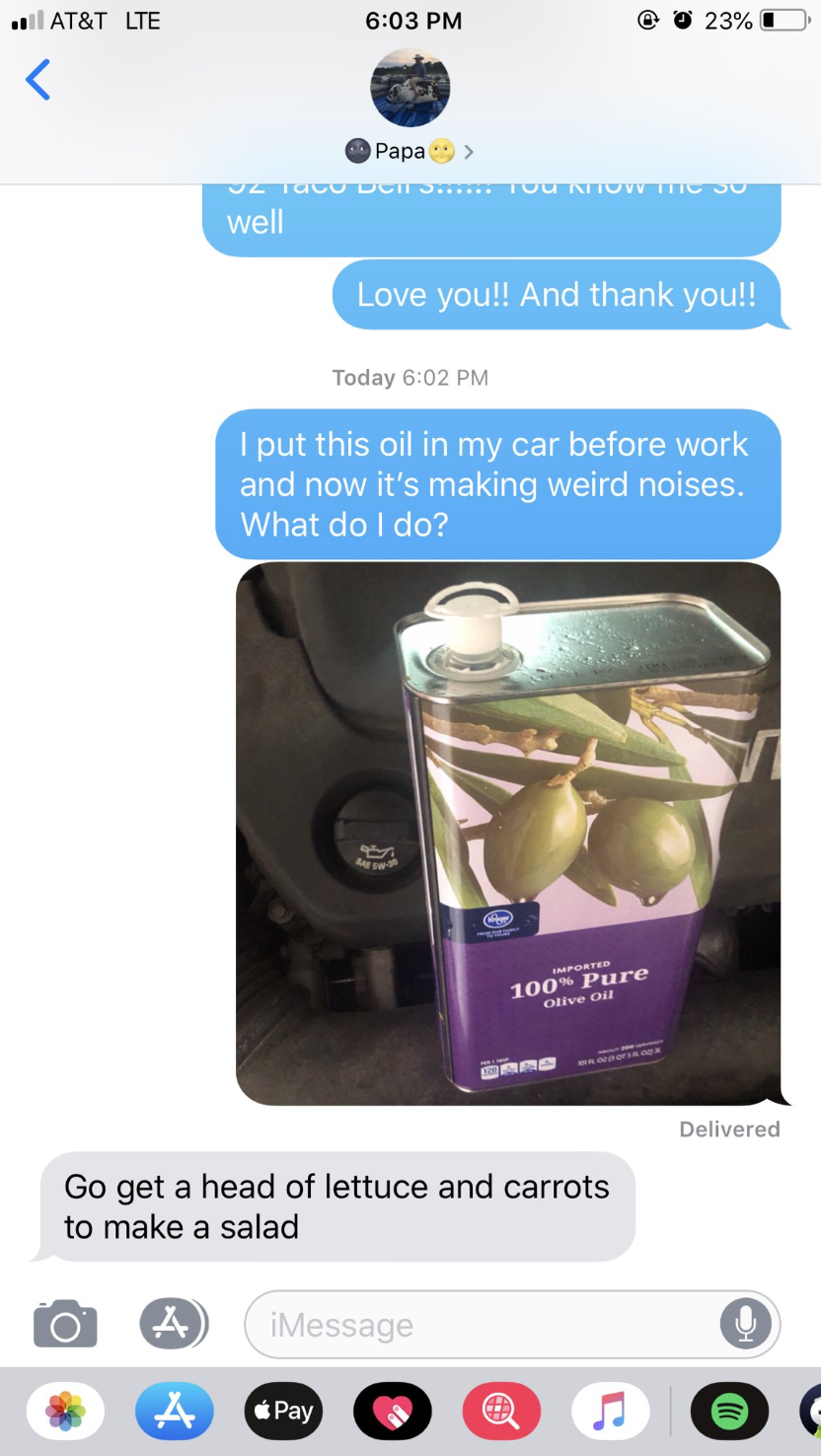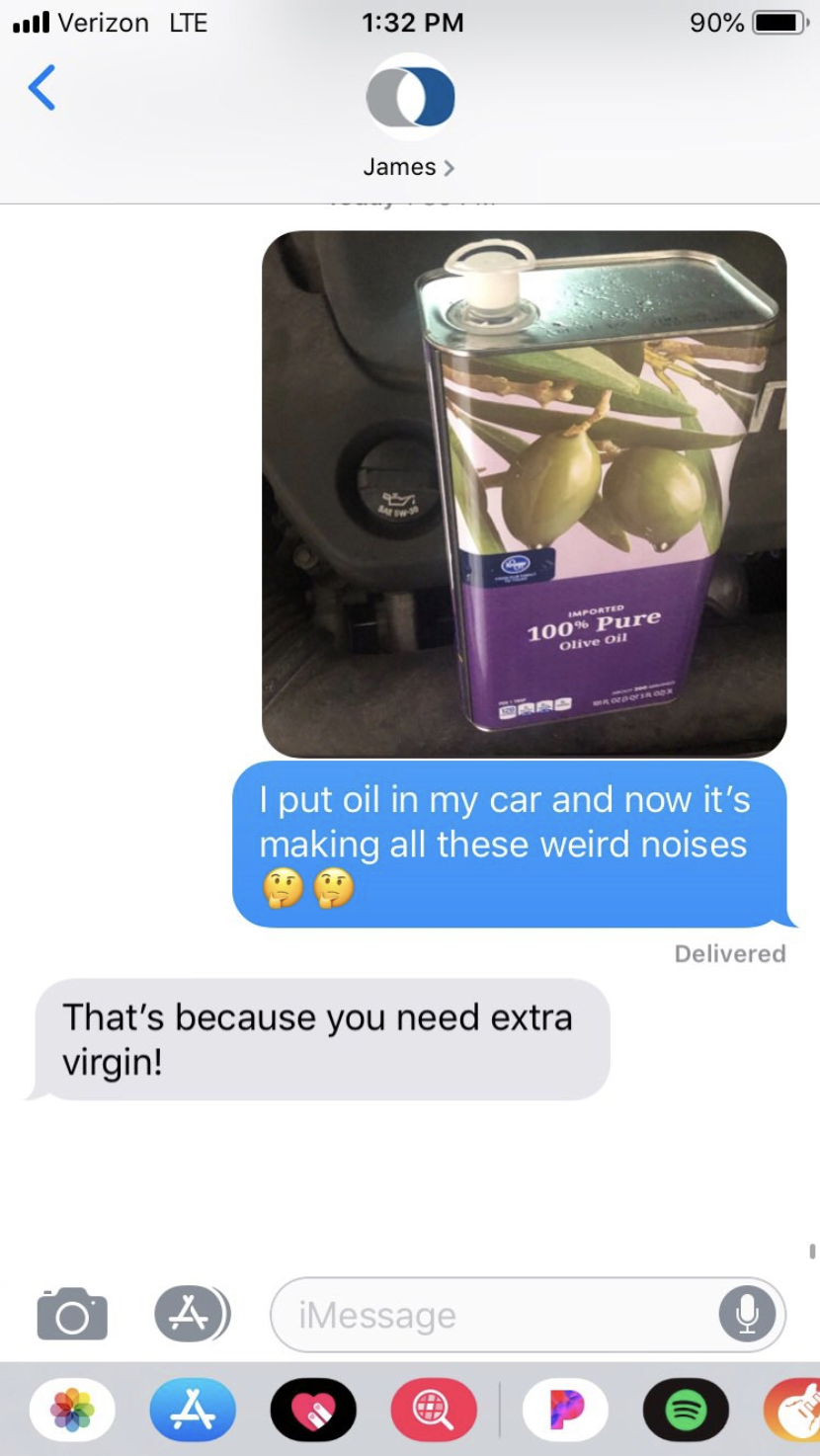 this is gold pic.twitter.com/wkJuvqIoju

— jess✨ (@misslambkey) February 13, 2019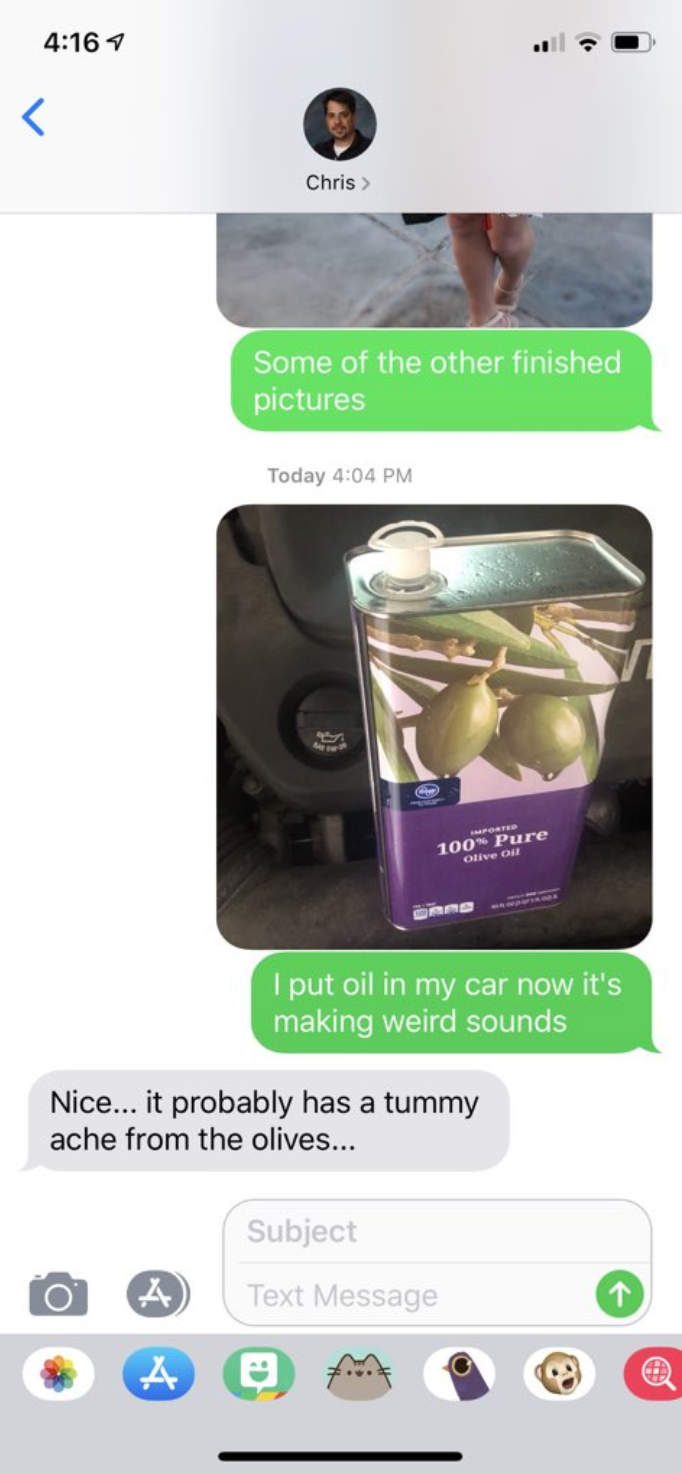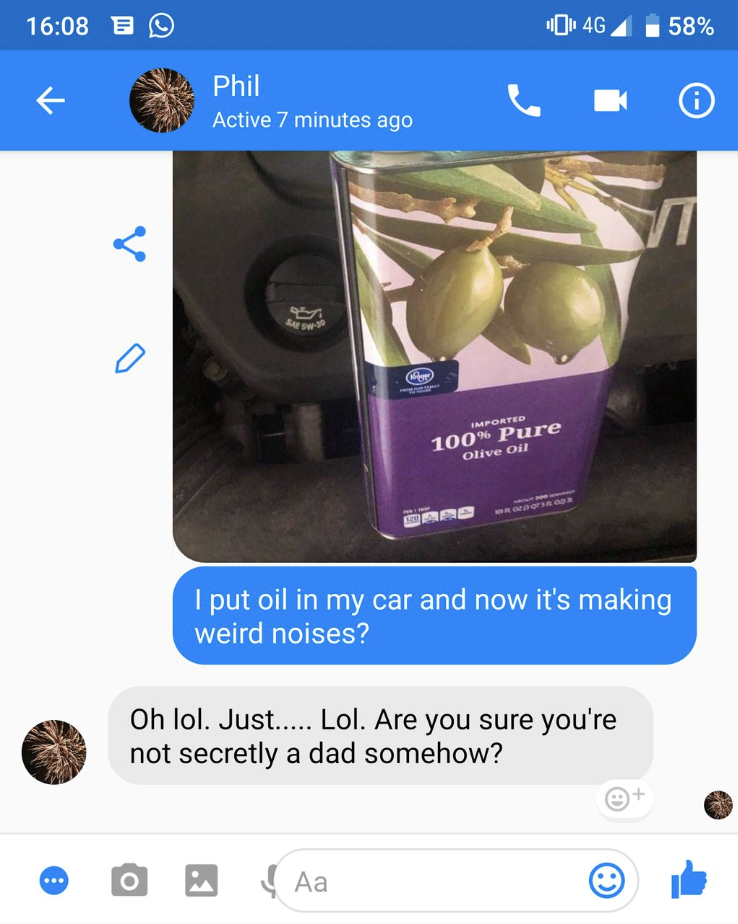 Thank you to all of you wonderful, horrible people who, whether for fun or potential viral fame, were willing to prank their loving fathers in front of everyone on the internet.
And an even bigger thanks to all of the dads who were the brunt of the joke for once—we truly do not deserve you. Don't ever change… unless you're changing your oil.