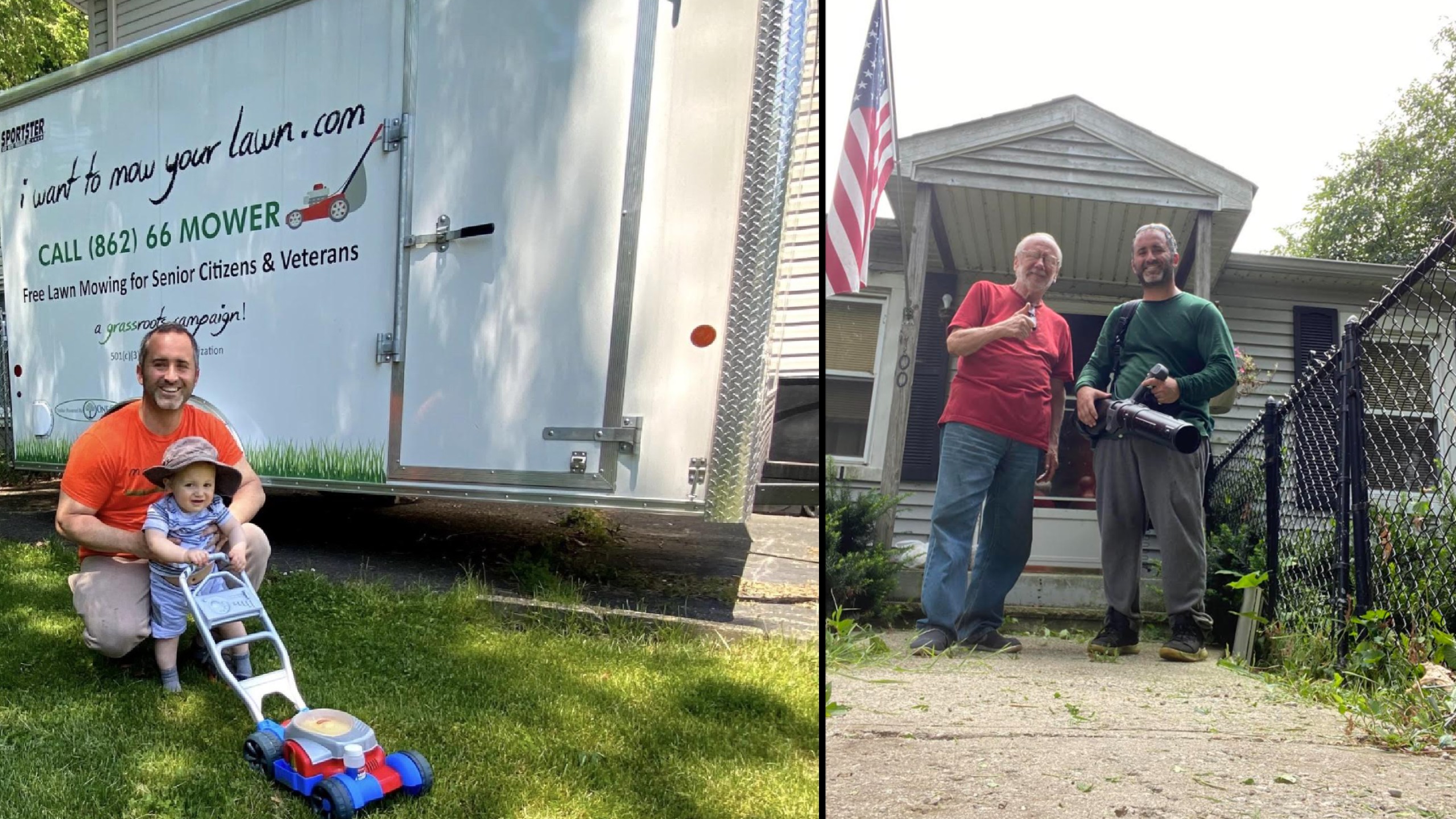 Credit: Courtesy of Brian Schwartz
Nearly a year ago, we spoke with a dad who decided to turn life's unexpected curveballs into an opportunity to make the world a better place. After being laid off from his job in advertising, becoming a first-time dad, and coping with his father's battle with cancer, Brian Schwartz found himself in a state of flux. Rather than feeling defeated by his circumstances, Brian started his own nonprofit to help others during their most challenging times.
Brian's charity, "I Want To Mow Your Lawn," provides free lawn mowing services to community members in need. In just a year, Brian's charitable endeavor grew from a one-man-mow to a national effort. Currently, IWTMYL boasts 115 generous volunteers in 31 states.
Brian's services are available to:
-Seniors over 65
-Military Vets
-Community members with disabilities
-People in underprivileged communities
-Cancer patients undergoing chemotherapy
-Single working parents/caretakers
-Medical personnel serving on the front lines
"It has given me meaning and purpose," Brian told The Dad. "Learned a lot about myself and my grit to overcome any obstacle. I hope my 1 year old can look back someday and be proud of his dad for not giving up, taking life by the horns and not playing victim. Maybe he'll pay it forward some day, perhaps not with lawn mowing but something else that helps change someone's world or society as a whole."
While he was still unemployed, Brian realized the demand for his services spanned far beyond what he could provide personally. He started a GoFundMe to cover the costs and turned his service into a fully-fledged 501c3 non-profit organization. Brian is once again working full-time, but with his employer's understanding and support, he continues to help his lawn mowing service grow and thrive.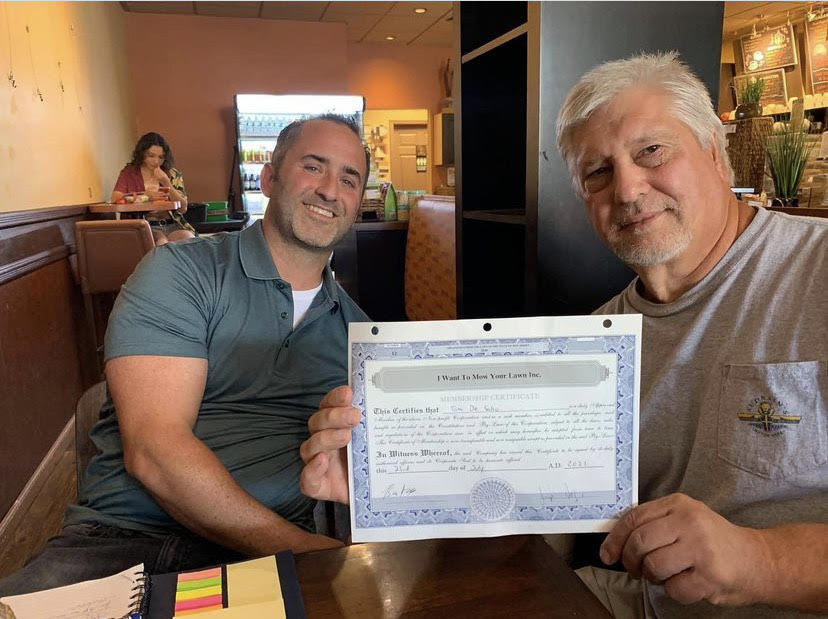 "To date, only been able to help approximately 20% of all the inquiries received this year due to bandwidth and coverage. I still have a significant backlog of requests for the year all across the USA," Brian explains.
Though visitors to Brian's website can both sign up to volunteer and request services, Brian still does a significant amount of coordinating via phone and email. He hopes to be able to automate things more in the future, but that's just one item on a forever-growing list of things Brian hopes to accomplish with his quickly-growing nonprofit.
Brian is continuously motivated to expand his important work. He's motivated by the grateful feedback from service recipients, and the desire to set an example for his son. After tragically losing his father in January after a 2-year battle with brain cancer, Brian is also filled with a fierce determination to make his late dad proud.
"My dad saw all the news clips of the organization, he even donated to the GoFundMe fundraiser while dealing with his own battles to help create the non-profit org. I don't want to let him down and continue making him proud, so that adds another whole level of meaning to this story."
For more information or to get involved, visit iwanttomowyourlawn.com or the organization's Facebook page.