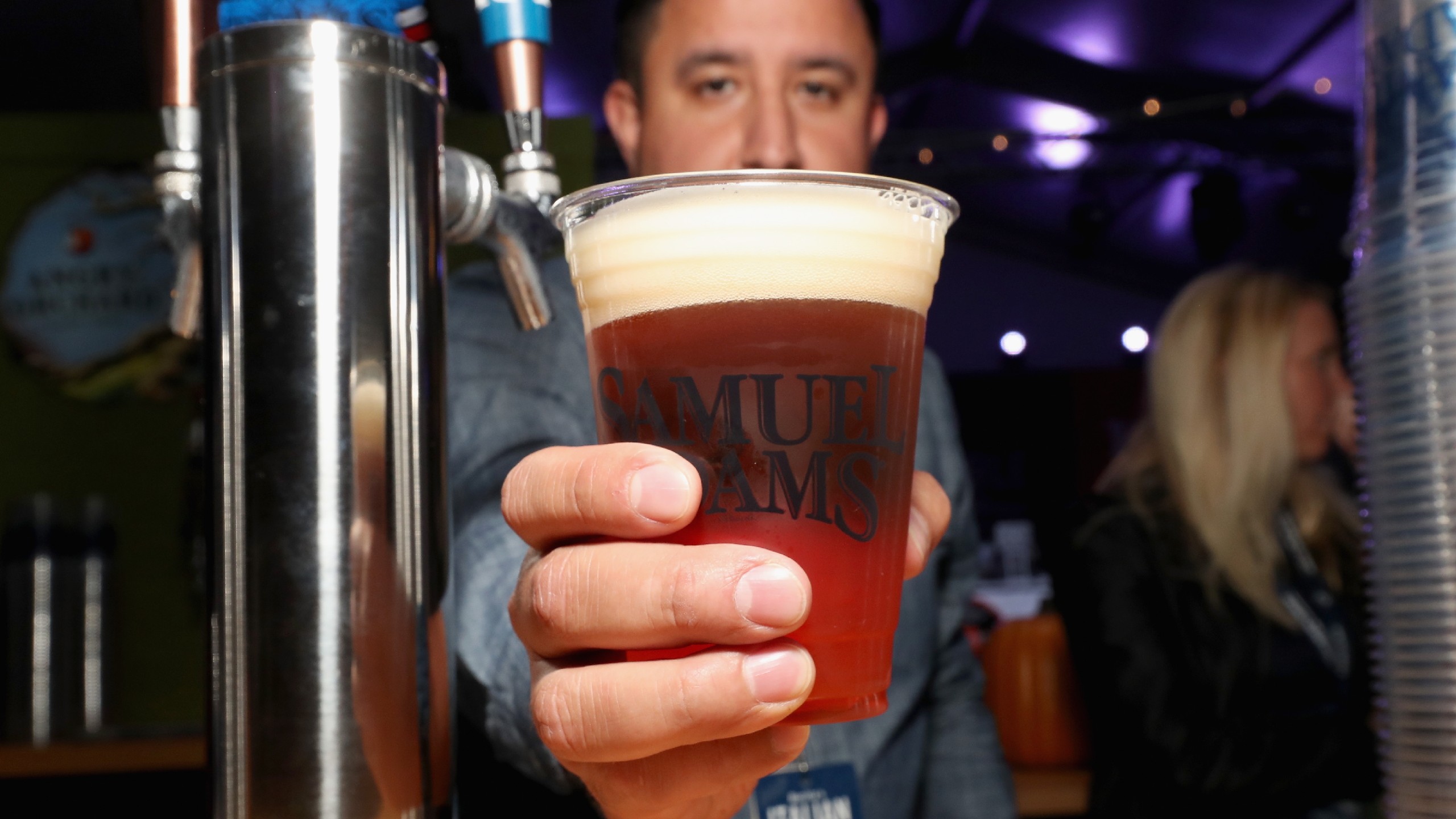 Credit: Getty/ Cindy Ord / Stringer
Buying a round for the table means that you might have to take out a second mortgage, thanks to Samuel Adams's Utopias beer. Beer is far more than just a drink, and breweries are constantly pushing the limits of what you can accomplish when you put your hops to good use.
Even in terms of adventurous beer, Utopias breaks records and laws at a whopping 28% alcohol by volume. Every two years, Samuel Adams distributes an extremely limited amount of the hard-hitting brew. Naturally, beer-lovers around the United States go wild in their attempts to wrap their favorite koozie around one of these bad boys.
On October 11th, Boston Beer Company will open its doors and taps to dedicated drinkers, releasing their limited supply of Utopias to the public. Even with the alarming price tag of $240 per bottle, these powerful pours won't last long.
Because of Utopias's startling ABV, it's illegal to distribute in 15 states: Alabama, Arkansas, Georgia, Idaho, Missouri, Mississippi, Montana, New Hampshire, North Carolina, Oklahoma, Oregon, South Carolina, Utah, Vermont, and West Virginia. We're not telling you to cross state lines if you're determined to get your hands on this rare brew, but we're not not telling you to do it either.
28%. October 11th. #Utopias pic.twitter.com/aGFzep2G2r

— Samuel Adams Beer (@SamuelAdamsBeer) October 1, 2021
With more than five times the ABV of your typical beer, Utopias can't hold carbonation. According to the Samuel Adams website, it doesn't taste much like beer at all. Instead, the taste has "a deep rich malty smoothness reminiscent of a vintage port, cognac, or fine sherry."
Given the delicate care Utopias requires and the long process of barrel aging (sometimes up to 30 years), the limited-edition brew is more of a passion project than a profitable line of beers for the Samuel Adams company.
The first Utopias beer hit markets nearly 20 years ago, and incredibly, each bottle is made with a bit of every prior edition. If you manage to get your hands on this year's brew, you're basically having a drink with two decades worth of the most dedicated beer connoisseurs. If that's not worthy of an enthusiastic "cheers," I don't know what is.