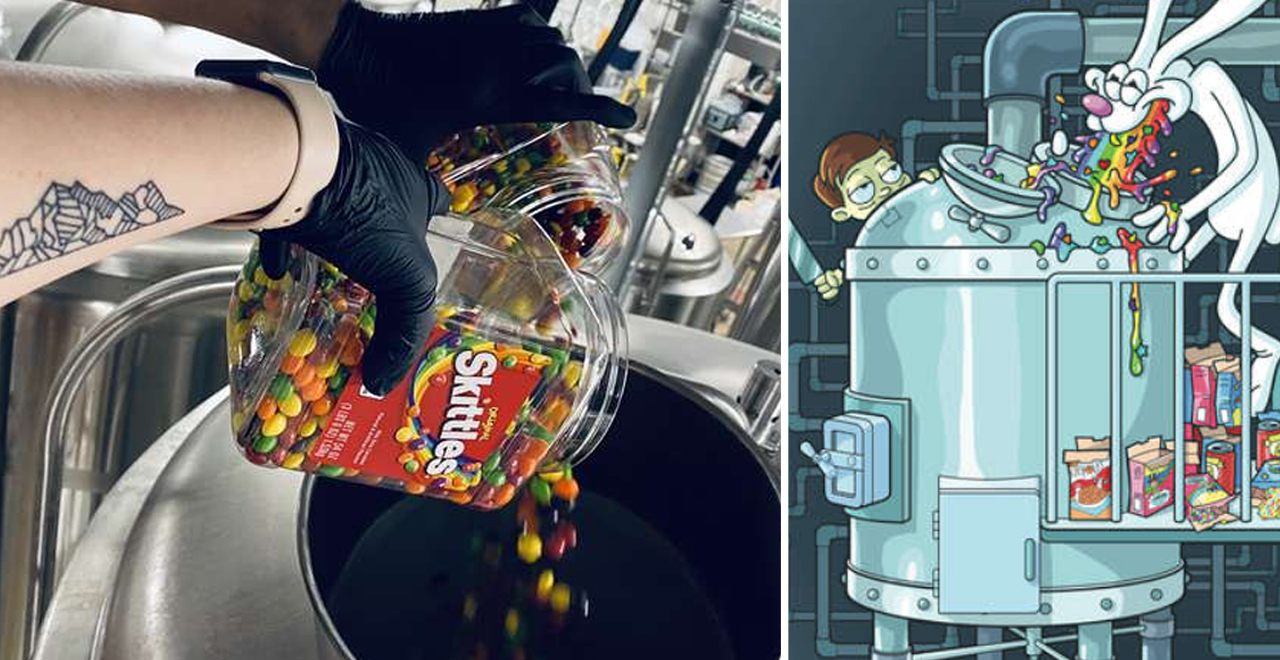 Credit: Pontoon Brewing/The Sprayberry Bottle Shop
Beer: It's what's for breakfast. We've already showcased Lucky Charms beer and one with Fruity Pebbles in it. Well, the hits keep on coming. Remember that episode of The Simpsons where Homer asks Apu for some Skittlebrau, a fake beer he imagined with candy floating in it?
Well, Homer's dream has finally been actualized some twenty-odd years later. This month, the Pontoon Brewery in Sandy Springs, Georgia is bringing back its sweetest concoction: Rainbow Smiggles, a Berliner Weisse made with both Trix and Skittles, as well as strawberries, pineapple, vanilla. Also lactose, the sugar found in milk, to really nail down the illusion you're getting loaded on cereal.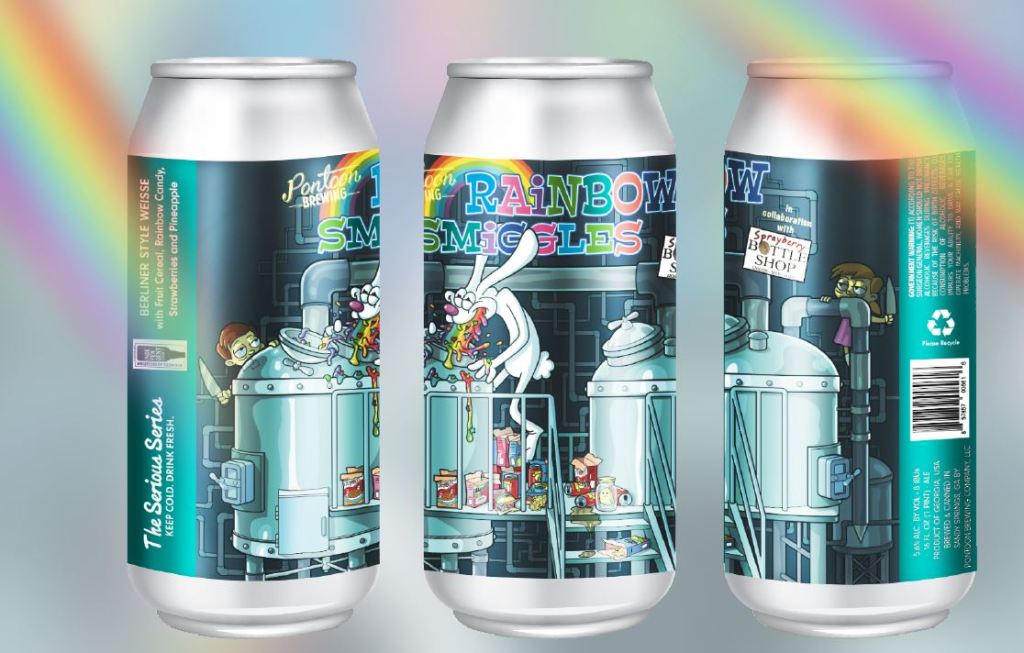 Pontoon Brewery has teamed up with The Sprayberry Bottle Shop to bring us this German sour which, once in the mixer, is infused with 500 pounds of Skittles and more than 100 boxes of Trix cereal.
We've seen more than our fair share of novelty beer labels in the last year. DuClaw Brewing Company released one based on the dad bod. More recently, Sheetz, a popular Pennsylvanian restaurant/convenience store, knocked it out of the park with their craft brew made from hot dogs. But, we gotta say, these Rainbow Smiggles are truly something to behold.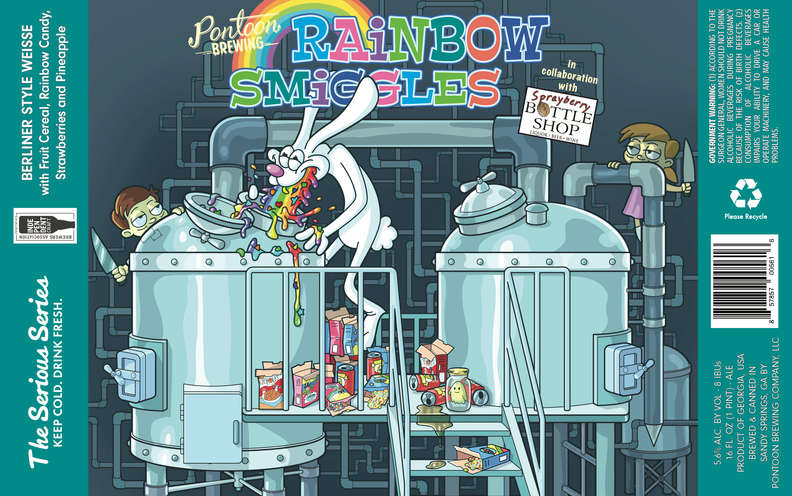 Head brewer Chris Baratz told Thrillist that Pontoon Brewing is committed to bringing craft beer enthusiasts exciting new flavors month after month. "We like to push the limits and go to extremes to keep the brewers and customers excited about each new sour."
The last round sold out within 45 minutes at a small, in-brewery launch, so they made way more Rainbow Smiggles this summer. It is now available for pre-order right here on CraftCellr! Drink responsibly, silly rabbit.