Indiana Police Dept. Lets People Pay Parking Tickets With Cat Food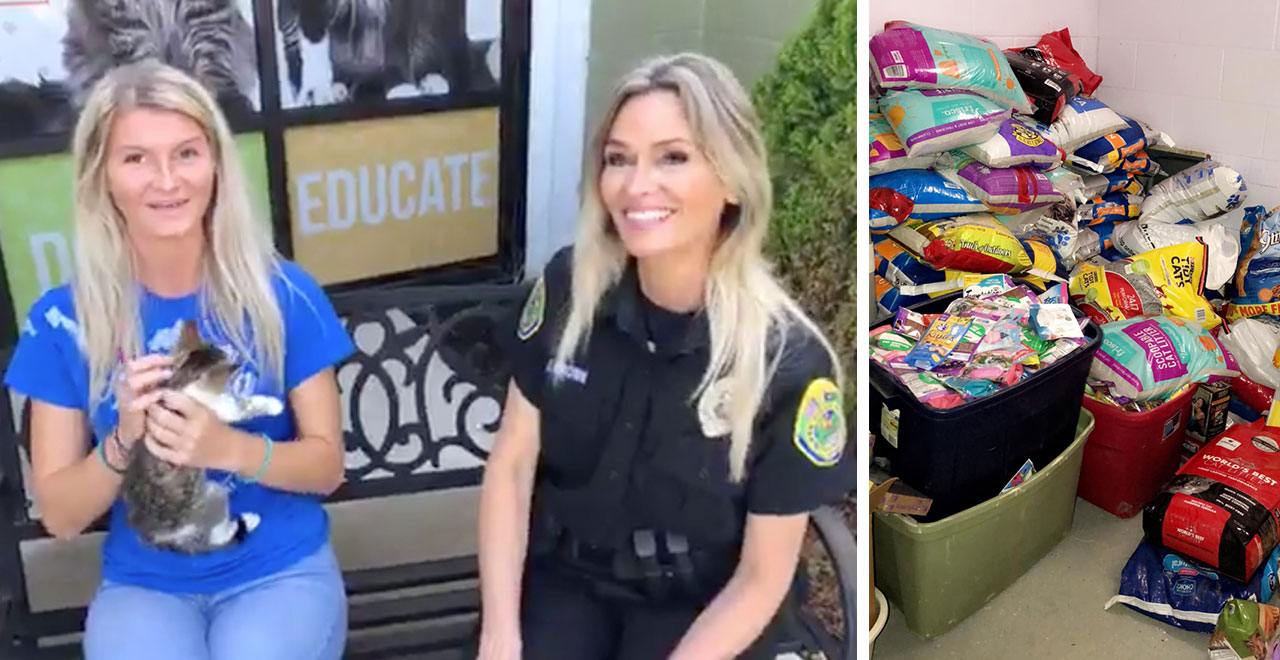 Animal shelters around the country are dealing with record numbers of felines coming through their doors, a situation that has those in charge of day-to-day operations searching for solutions.
Thanks to a bright idea at one local shelter in Muncie, Indiana, people were recently able to lend a hand while helping themselves in the process. Muncie Animal Care & Services posted an intriguing offer on their Facebook page, thanks to the help of their local police department.
With over 350+ cats and kittens being cared for at the overwhelmed shelter, local officers came up with a pretty awesome idea. Anyone in the jurisdiction who had unpaid parking tickets would be allowed to donate food, litter or bedding for cats in need in lieu of cash payments. 
It all began when Investigator Jamie Brown was helping her daughter, Caroline Brown, who works at the Muncie shelter care. After seeing the sheer number of animals being cared for along with the number of supplies the employees need each and every day, Brown was inspired to do more.
Thanks to a coordinated effort with the city clerks office, the Muncie Police Department and Muncie Animal Care, individuals were able to bring in unpaid parking tickets, even several at a time, along with donations of goods such as wet and dry food, cleaning supplies and cat carriers to help the shelter deal with the almost unbelievable number of pets waiting for new homes.
People around the country sent in cash donations and ordered supplies to be delivered to the shelter. As for the ticket fees, Muncie PD posted this photo on Friday, saying donations poured in from both those paying fines as well as individuals simply looking to help.
While the donations were a welcome addition, the shelter, and many in communities around the nation will need help all year long. Consider making a donation, volunteering your time or if you're able, adopting an animal who's looking for a home. Your local Humane Society is a great place to start.