Innovative 8th Grader Utilizes Projection Tech to Eliminate Blind Spots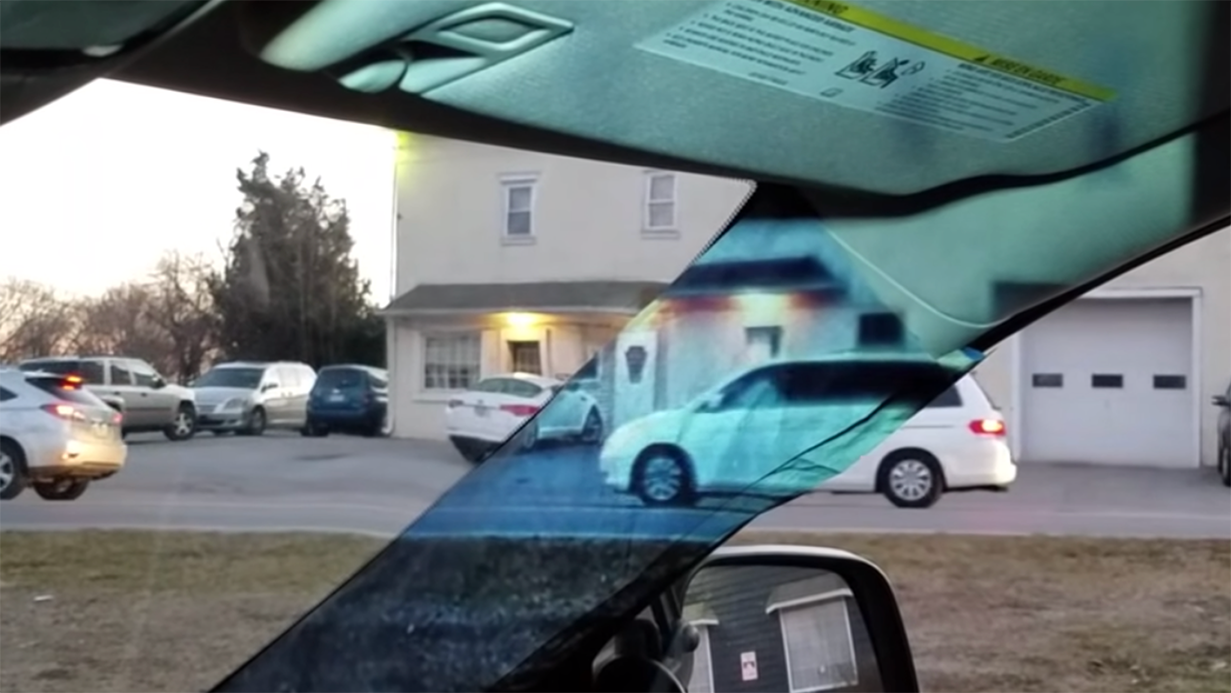 It doesn't matter if you have a brand new driver's license or if you're a veteran behind the wheel with decades of experience under your belt – everyone struggles with blind spots. It's simply not possible to see certain things due to the pillars between car windows.
Most folks would write this off as an unfortunate and unfixable problem, but there might be a surprising solution thanks to technology designed by a 14-year-old.
Alaina Gassler, an industrious 8th grader from West Grove, Pennsylvania, created an innovative system that essentially eliminates the A-pillar blind spot between the windshield and front seat windows.
"Many car accidents are caused by drivers not being able to see hazards due to blind spots," Gassler wrote. "My prototype is designed to get rid of those blind spots by displaying an image of the area behind them onto the spot. I used a small projector as the displaying device and a webcam as the recording device. The webcam is mounted onto the outside of the car, and the projector displays the image only the A-pillar of the car."
Granted, the system could benefit from some image stabilization, but it's pretty extraordinary nonetheless. It's basically like riding in Wonder Woman's invisible jet.
The Broadcom Foundation MASTERS (Math, Applied Science, Technology, and Engineering for Rising Stars) Program and the Society for Science & the Public were impressed by the inventive teen and awarded her the Samueli Foundation top prize of $25,000.
Gassler says the idea came to her while riding in the car, noticing her mother struggling with her blind spots.
"I wanted to find a way to get rid of them," Gassler told Popular Mechanics. "And my older brother, Carter, just started to drive, so it was a big safety concern."
Gassler and her father have searched for patents and found a few similar inventions, but they're over a decade old and never went into production. The family hopes to acquire those patents or figure out a way to make the teenager's model unique enough for the U.S. Patent and Trademark Office to issue Gassler her own patent.
Instead of starting her own line of products, though, Gassler hopes to sell her idea to a company that can really utilize the tech.
"Tesla is always looking for the future in their cars and I feel like my project would be something they'd be interested in," she said.