Inventor Demonstrates Functional 'Iron Man' Suit In London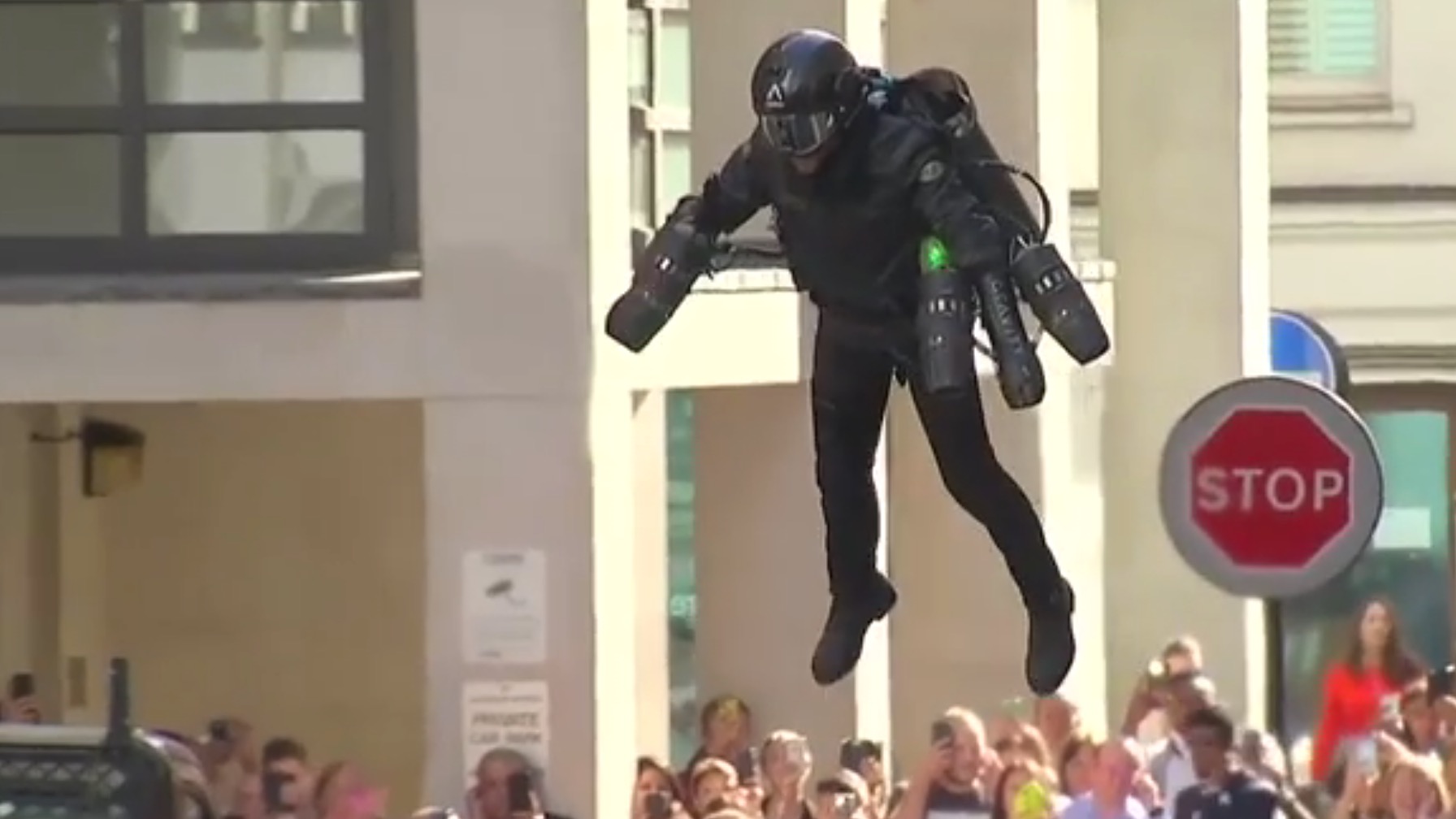 Always wanted to be an Avenger, but lacked the proper super suit? Inventor Richard Browning has you covered.
The British former commodities trader has created a functional jet suit that operates in a remarkably similar fashion to a certain red and gold suit worn by Robert Downy Jr. in the Marvel movies (you may have heard of them).
The suit can run on either jet fuel or diesel, has a speed limit of 32 miles per hour, and can reach an altitude of 12,000 feet.
Browning has carried out numerous demonstrations of the jet suit around the world, his most recent taking place on July 18th in London on a closed-off street outside luxury department store Selfridges.
Inventor Richard Browning flies in his jet suit as it goes on sale in London, proving anyone can be a real-life Iron Man – for £340,000 pic.twitter.com/ETvXzR45gA

— Reuters Top News (@Reuters) July 19, 2018
"This consumes about four liters a minute in the hover (position) so you can fly for three or four minutes quite easily and we have got another version — certainly on a cold day when you get more thrust, it'll fly for about nine minutes," Browning said.
If this all sounds far too complicated, don't worry. Training to use the suit is included in its steep price tag.
"If you watch this as an audience member you probably get exposed to more warmth than I do as the pilot," Browning states. "It's actually surprisingly calm and not very violent. It's very passive and gentle when you're flying it."
Custom-made versions of the suit may sound steep at a cool $443,428, but when you think about it, that's only $88,685 per wearable jet engine. What a steal!