Senior Citizens Isolated at Nursing Home Are Looking for Pen Pals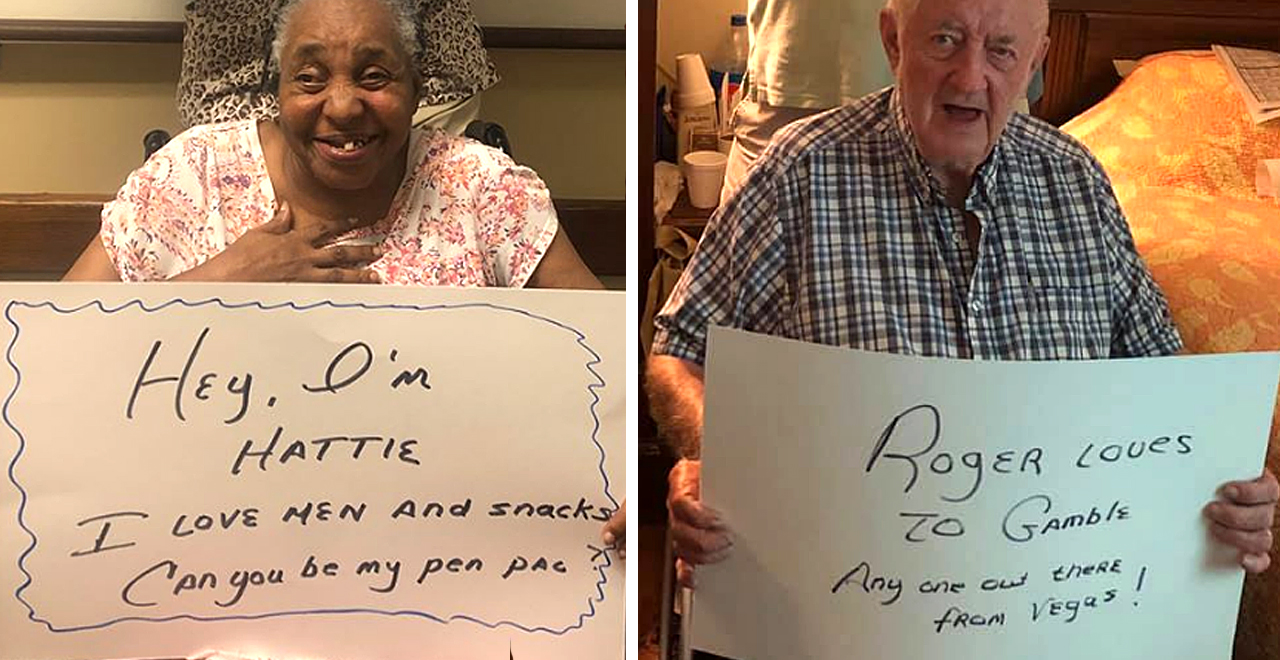 In the understatement of the year, the COVID-19 pandemic sucks. It's ruined lives, livelihoods, families, and even those who haven't been touched directly by the virus have been dealing with the additional stress caused by locking the entire country down.
Now, as much of the country is open in some fashion, people are having to learn how to approach some of their old errands in the new COVID way (such as wearing a mask everywhere you go). But some groups are still locked down, and that isolation is a real concern.
Senior citizen care facilities in particular are still extremely stringent with their regulations, as nursing homes have been some of the worst-hit hot spots for the virus. And with a compromised population, to begin with, many aren't taking any chances and have severely limited visitors.
This leaves our oldest citizens dealing with a whole new level of loneliness, and one care facility is trying to make a difference. Victorian Senior Care in North Carolina put the call out on social media that their residents are looking for pen pals.
In a Facebook post that's been shared more than 100,000 times, the facility posted pictures of their citizens holding signs describing their interests and looking for a pen pal to help give them some more connection with others.
The facility CEO told Good Morning America they've started to receive mail from people around the country. They've posted a map to start tracking the different places their pen pals are sending from.
"It's been really strenuous to be in this pandemic," she said. "Our residents, seeing all this outside support from people all around the globe that don't really even know them, it's really lifted their spirits."
Anyone who has the time can send a letter to one of the residents. If you have the time to be an old-fashioned pen pal, the address is on their Facebook post, along with pictures of the residents with their names and interests.