Jamie Foxx Is an Embarrassing Dad on the Funniest New Show on Netflix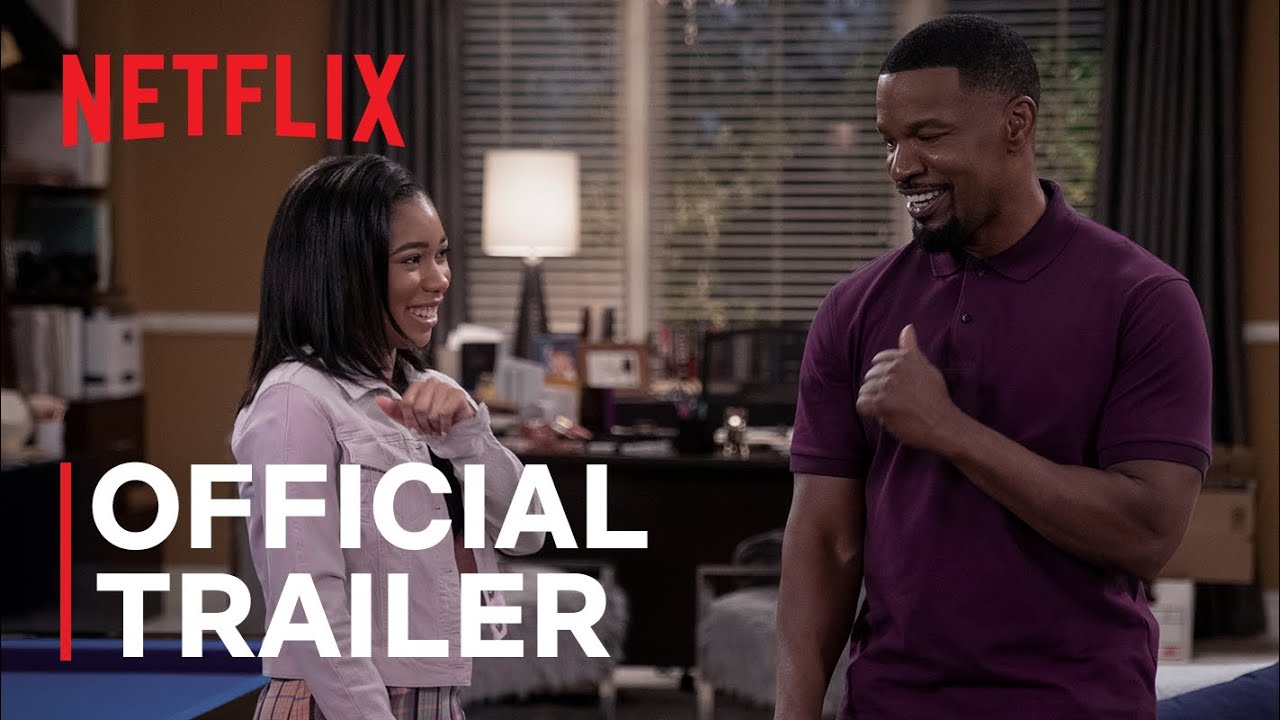 One of the funniest new shows on Netflix is all about dads, right down to the title. "Dad Stop Embarrassing Me" is a line both every dad has heard and also the new title of Jamie Foxx's sitcom.
In the show, Foxx is a single dad, equal parts hip and dorky (ie- all dads), raising his teenage daughter. The show is modeled off his real-life relationship with his oldest daughter Corinne, who is also an executive producer on the show. They live with Foxx's character's dad, played by the incomparable David Alan Grier.
It's been decades since Jamie Foxx has starred in a sitcom, so in case you forgot, he's terrific. There's a reason this has quickly become one of the most popular trending shows on Netflix, and Foxx + DAG is going to be a formula for success every. Single. Time.
What's really interesting about this turn for Foxx is he had seemingly left the comedy world behind. He won an Oscar in Ray, he was Django unchained, he was the first African-American star of a Pixar movie. And now, back to his roots as a sitcom star.
He told CBS he always loved TV.
"I grew up watching Dick Van Dyke. I grew up watching Fred G. Sanford on 'Sanford and Son,' 'The Jeffersons.' There's nothin' like TV where you can cook it, serve it, they eat it, come back, cook it again," he said.
Corinne told the talk show her dad is a great entertainer but that's the *last* thing a teenage daughter wants her dad to be.
"That's great when he's an actor, but when he's a dad, that's the last thing a teenage daughter wants her dad to be, which is over-the-top and drawing attention to himself."
So, the two thought that dynamic could make for a funny TV show, and it turns out they were right. This should reinforce to dads everywhere that embarrassing their kids will lead them to success…eventually.