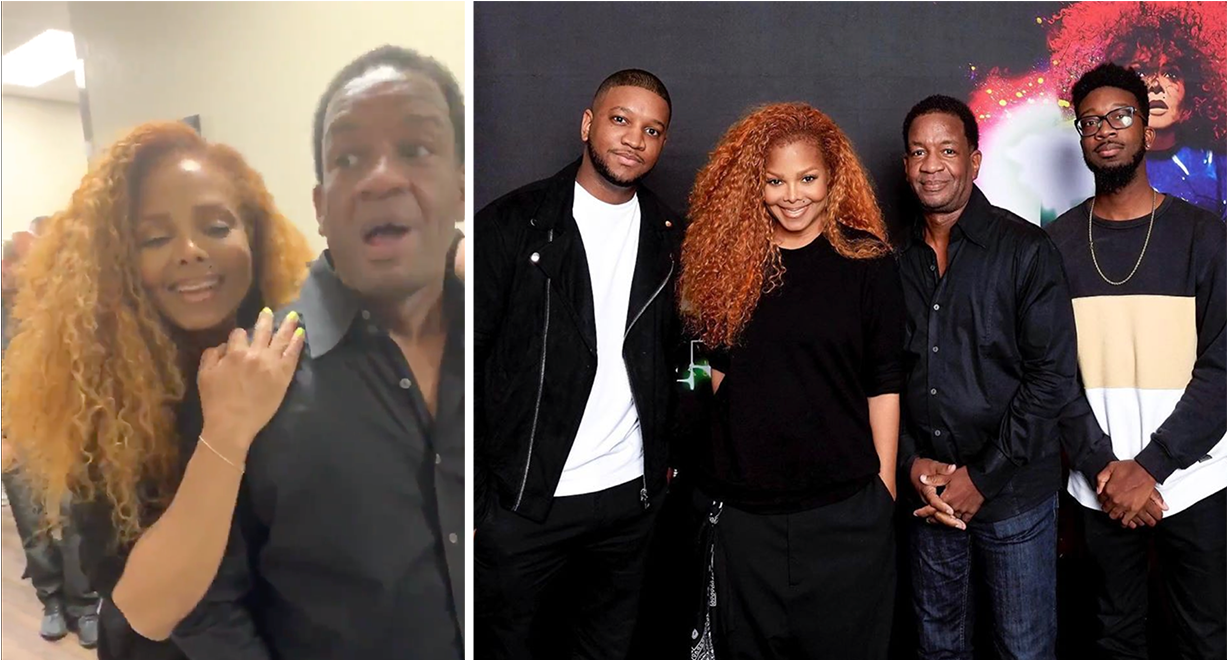 Credit: Twitter/Instagram/Real_KB
Getting your dad tickets to see his favorite music artist is great, but finagling a way into getting the two of them to meet after the show will make up for just about anything you put him through over the years.
According to his Twitter bio, KB Strawder is a business entrepreneur and Air Force veteran, so his sons thought they would celebrate their hard-working papa with a special Father's Day gift: tickets to see Janet Jackson.
Fortunately, they also had the foresight to catch their dad—a Janet super fan—on camera when he opened his gift and his heart nearly exploded with excitement.
I dare you to watch this and not smile.
Watch my dad's reaction to him finding out that my brother and I are taking him to Las Vegas to see @janetjackson ???????????????? pic.twitter.com/j34AYEp0cT

— KB Strawder Jr. (@Real_KB) June 16, 2019
And the story just keeps getting better. After the show, as KB describes his experience to what appears to be members of the media, Janet herself sneaks up behind him. Listening to his highlights, she proceeds to wrap his arms around his shoulders and says, "That's really sweet. I'm glad you liked it."
Saying KB was starstruck would be putting it mildly. It looks more like Janet pulls his frickin' soul out of his body for a few seconds.
Remember my dads reaction on Father's Day to him finding out he was going to see @JanetJackson show in Las Vegas?….well we went to the show and there was one more surprise. pic.twitter.com/NjMAQOMWkN

— KB Strawder Jr. (@Real_KB) August 11, 2019
The bewildered dad gives Janet a hug and does his best to keep his cool while chatting up the superstar, all while his sons undoubtedly watch the entire scene with giant smiles on their faces.
The meet-and-greet was a result of the original video's virality and KB Strawder Jr. tagging Janet, writing on Instagram, "Thank you all so much for the love. My dad is excited that you all are excited for him. Follow me on Instagram @Real_KB and I'll make sure to post the entire trip on my IGTV Hopefully @JanetJackson will see this!"
Well done, guys. I think she heard you loud and clear.
View this post on Instagram