Japan Has Self Serve Beer Machines and Wasabi Flavored Beer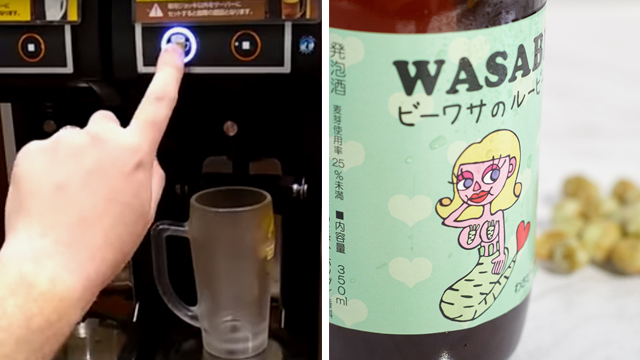 After years of providing us with the best in video game technology Japan has finally turned their ingenuity towards something more important.
Beer!
An all-you-can-drink restaurant in Japan (currently booking plane ticket) features a self-serve beer machine. That's right, no pesky humans asking about your day and foaming up your beer.
This machine tilts the frosted mug to the perfect angle, then it polishes off the pour by manufacturing a thick head.
And no tip necessary.
Might I suggest another Japanese beer innovation? It's a Wasabi-flavored brew, courtesy of the hop ninjas at Niigata Beer. According to Bustle it's only being sold in the UK. But you can score some on Firebox.
Here's the description, from the Firebox website:
"Ah, wasabi. Japanese horseradish. Tickler of taste buds. A proud member of the Brassicaceae plant family. And now your new favorite beer flavour. Goodbye, hops. Your yeasty maltiness has nothing on this spicy number. Say hello to Wasabi Beer. The magnificent wizards at Niigata Beer have combined Japan's favorite condiment with your favorite booze."
It's sold by the bottle, for about 8 bucks a pop, and if you're curious how it actually tastes?
One reviewer on Beer Advocate has you covered:
"Taste is very light malt with unmistakable wasabi notes. It's not really hot or spicy… But, it's definitely wasabi! I bought this as a novelty beer… But, I actually LIKE the unusual flavor. Not something I'd want to drink everyday… But, yeah! I'd actually buy and drink this again!"
It just might be the perfect beer to pair with your next sushi dinner.
Or not.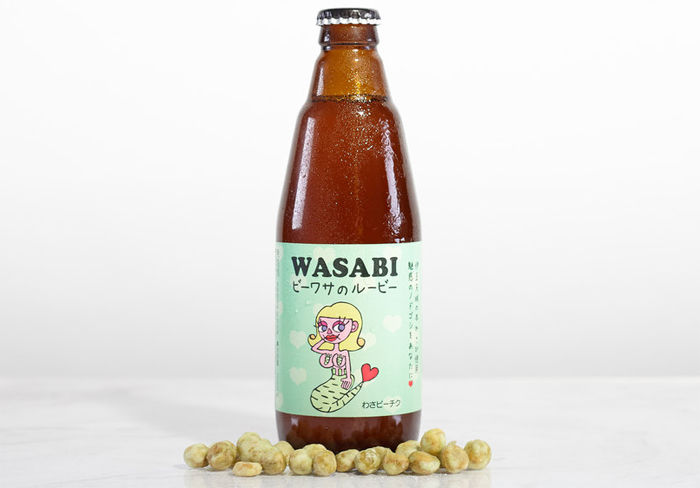 This is the perfect time to listen to what Jim Gaffigan thinks about craft beers.