Jar Jar Binks Actor Set to Host Star Wars Game Show for Kids on Disney+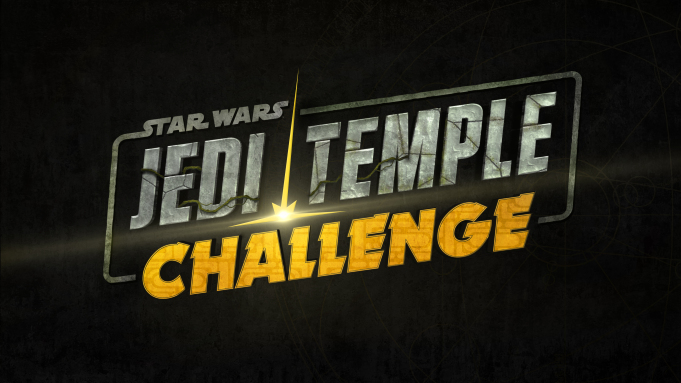 To absolutely no one's surprise, Disney is at it again pumping money out of the ludicrously successful Star Wars brand. In addition to J.J. Abrams' The Rise of Skywalker hitting theaters later this month and The Mandalorian releasing weekly episodes on Disney+, Disney's Lucasfilm is preparing an all-new new game show: Star Wars: Jedi Temple Challenge.
The show is aimed at children and is scheduled to start streaming on Disney+ in 2020, but here's the thing… it's hosted by Jar Jar Binks.
Okay, technically, it's hosted by Ahmed Best, the actor who played Jar Jar in the prequel trilogy, but I'd be lying if I said I wasn't a little bit worried. It'll only take one "Mesa…" or "Ex-squeeze me" to ruin this for me.
The showrunners definitely appear to have Best's back, though, sharing in a press release: "Best's unique set of skills as an actor, dancer, martial arts expert, STOMP musician, and Star Wars fan make him the perfect choice as the show's host and mentor…. Best is joined by a hilarious humanoid droid companion, voiced by Mary Holland (VEEP, Upright Citizens Brigade Theatre)."
"This is definitely a kids game show like no other," says Lucasfilm's senior director of Online Content & Programming, Mickey Capoferri. "The various challenges will test a Padawan's connection to the Force in three locations — a forest planet, on board a Jedi star cruiser, and inside a Jedi Temple — immersing them and the audience in a fun, humorous, and exciting competition."
I'm not-so-secretly hoping this means blindfolded kids will be handed toy lightsabers and told to deflect laser blasts (or at least Nerf bullets).
"Star Wars: Jedi Temple Challenge brings together the best of Star Wars – competitive spirit, harrowing obstacles and a hero's triumph over challenges – in a totally new format for the franchise," reports Dan Silver, vice president of Originals – Unscripted Content and Disney+. "A game show set in the Star Wars galaxy is a perfect fit for Disney+."
Unscripted content is pretty unusual for the Star Wars franchise so I guess we'll just have to trust in the Force (and the Mouse) that this show will be a winner and not another Jar Jar Binks-level blunder.
Disney+ is now available for $6.99 a month or $69.99 a year>>

Just a heads up, if you buy stuff using the provided links, The Dad may collect a small commission.