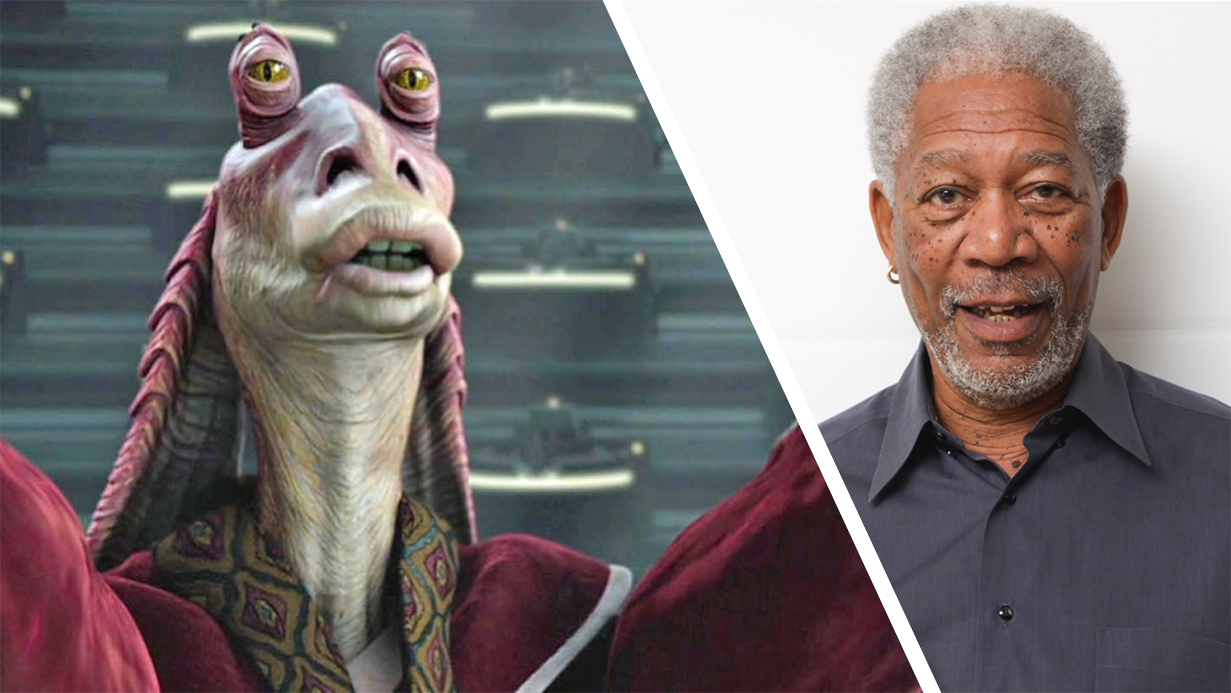 Credit: 20th Century Fox & Getty / Fotos International
It's always exciting when you pair two things together and get something magical – peanut butter and jelly, burgers and fries, macaroni and cheese.
But what happens when you combine one of the most famous voices in Hollywood with one of the most infamous?
Comedian Josh Robert Thompson is known for his eerily good Morgan Freeman impression, so when he appeared on Schmoedown Entertainment Network, he was asked to explore the weird parallel universe in which the king of narration himself voiced Jar Jar Binks. The results are magical.
SEN creator Kristian Harloff tweeted out the clip along with his wish to see an actual Freeman-voiced Jar Jar onscreen, and one of his followers actually came through!
Twitter user Crushed Souls dubbed Jar Jar footage from The Phantom Menace with Thompson's impression and, to absolutely no one's surprise, it's an improvement compared to the source material.
A little something like this? pic.twitter.com/dlynIHnK0d

— Crushed Souls (@SoulsCrushed) January 10, 2020
Now, if only George Lucas could re-release the prequels with a proper change like this instead of altering things no one asked for.