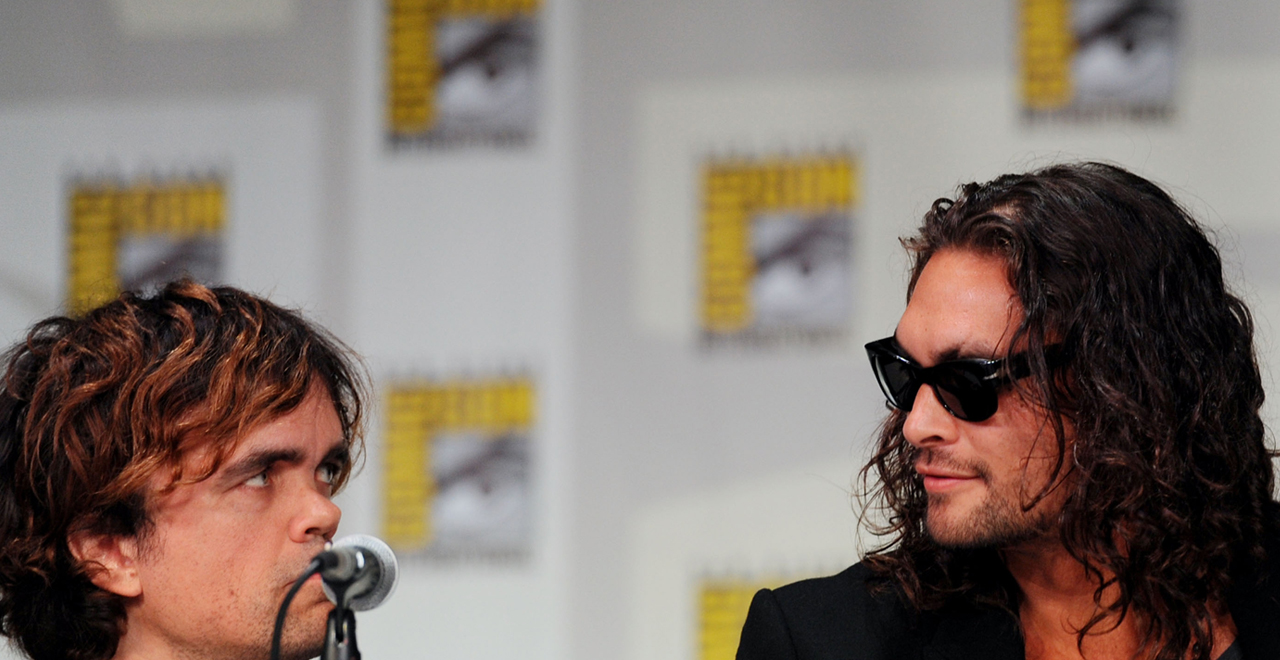 Credit: Getty/Frazer Harrison
For years, there's been a rumor that a sequel to Twins was in the works.
Remember Twins? Starring Arnold Schwarzenegger and Danny DeVito as two unlikely twin brothers, the 1988 comedy endures as something of a bizarre relic of the 80s, but it has its fans. Among them, apparently was Eddie Murphy, who was allegedly going to star alongside Arnold and Danny as yet another unlikely sibling in the rumored sequel, Triplets.
As enticingly ridiculous as that premise sounds, it has yet to materialize. And now there's another Twins-based project threatening to make waves.
Jason Momoa, Aquaman and Khal Drogo himself, recently appeared at Celebrity Fan Fest 2019 in San Antonio, Texas. While seated for a panel discussion, a fan in the crowd asked the star about the 1988 comedy. Specifically, whether Momoa would be up to remake it.
"F**kin' tell me where to sign! Absolutely. That'd be amazing. I love that movie," Momoa enthusiastically responded.
The full question actually concerned whether Momoa would be up to remake the movie with one of his "Game of Thrones" co-stars, Peter Dinklage. Momoa was equally excited by that idea, praising Dinklage and saying he'd love to work with him. (The two never actually appeared together on "Thrones.")
The host of the interview suggested starting a grassroots campaign on social media, which Momoa wholeheartedly endorses. Apparently, Twins was a movie Momoa grew up with – we all have soft spots for some questionable flicks (don't ask me about Rad) – and he is dying to give the comedy about mismatched brothers a 21st-century update.
We'll see if it gains any traction. Something tells me Peter Dinklage has other plans…
Watch Momoa's full interview, in which he also expresses a desire to play Wolverine in the eventual, and inevitable, X-Men reboot: