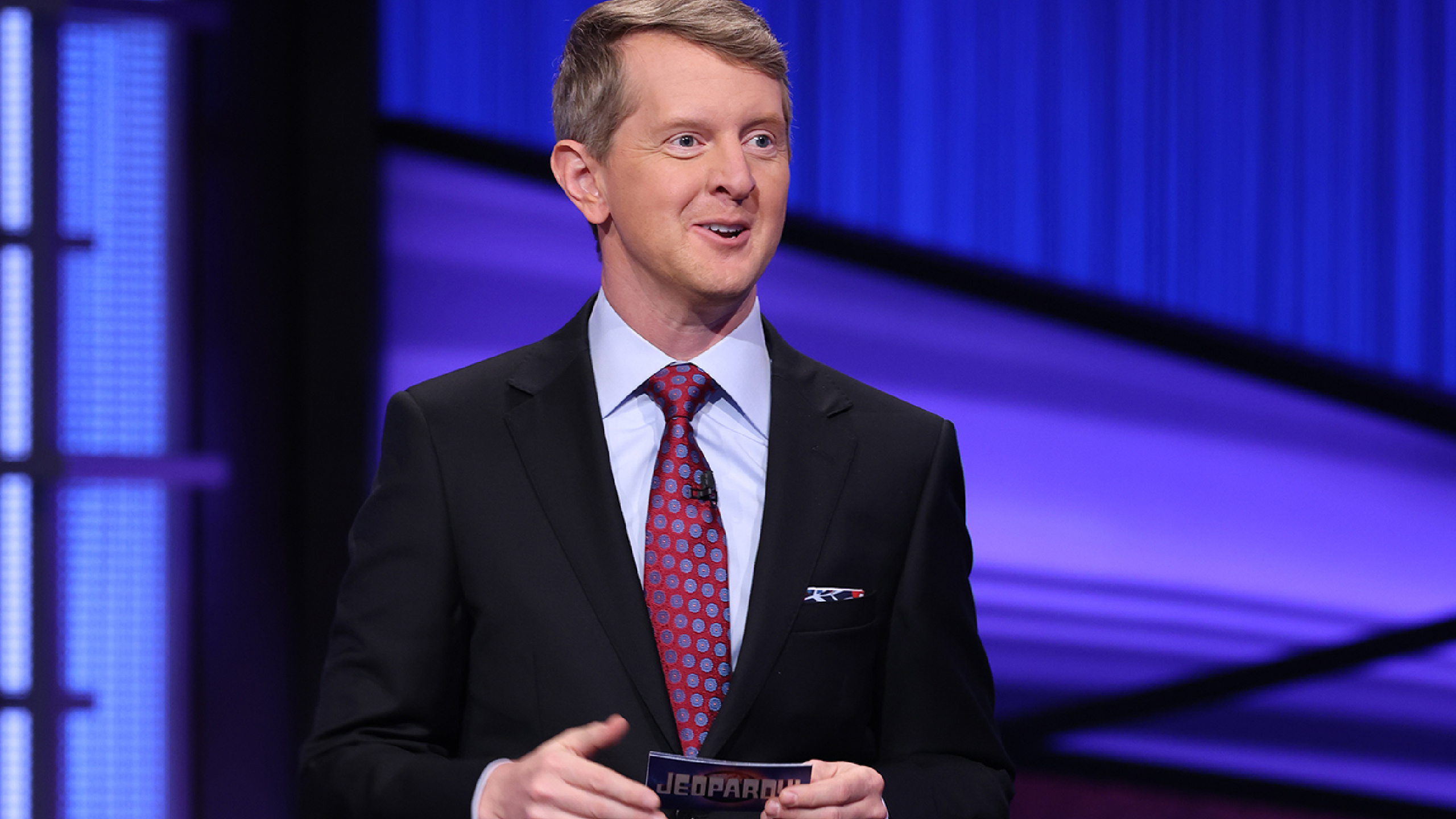 Credit: Twitter/Jeopardy
Ken Jennings is the new host of "Jeopardy." And much like all Jeopardy hosts these days, it's not permanent. The show announced Thursday that Jennings would be stepping into the now-vacant second host slot after Mike Richards was bounced from the show. So now the game's GOAT player will have yet another run behind the host podium as he shepherds the show through the end of the year. What happens after that is anyone's guess.
Actress Mayim Bialik (who was very good on her guest-hosting run) had previously been announced as the host for special primetime specials and tournaments. She's been filling in for the production of new daily episodes as well, after the show was left without a host when Richards was fired. Bialik also stars on a sitcom on FOX, so she can't do the gig full-time. And that's where Jennings comes in. The two will split hosting duties through the rest of 2021.
Not sure if you've heard but @missmayim and @kenjennings are hosting me until the end of the year. Everyone on the staff is supralunar. pic.twitter.com/mpYVpusQ7V

— Jeopardy! (@Jeopardy) September 16, 2021
Richards stepped down from his hosting job after a shady search for Alex Trebek's successor, combined with a bunch of comments he made on a podcast that were problematic enough for Sony to cut ties. He stayed on as an executive producer and then was fired from that too.
Jennings is a fan favorite and even joined the "Jeopardy" team as a consulting producer. He was close with Trebek and was widely seen as the successor to the TV legend. He was the first guest host but never seemed to pick up much traction as the full-time host. Much of that hype went to LeVar Burton. In the end, it was Richards, the man leading the search, who decided he was the best for the job.
So now Sony executives have bought themselves some breathing room. At first, they announced they would go back to the guest host format while a new permanent host was found. This way, the show gets *some* level of stability and continuity as the two hosts tag team their way through the rest of the year as their respective schedules allow. And who knows, maybe the best decision Sony can make is no decision, and let the future of the show be split between the two permanently.