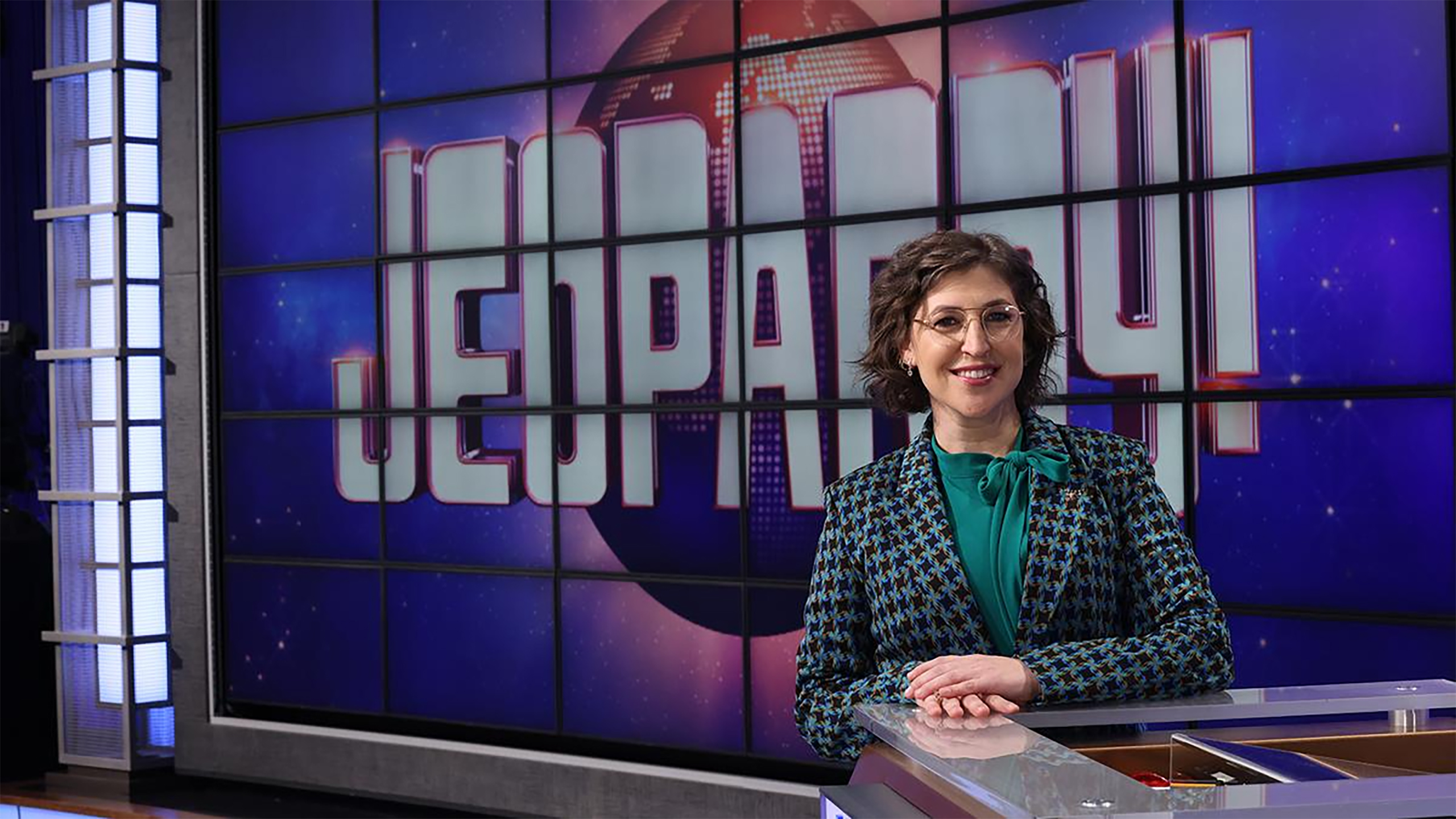 Credit: YouTube/Jeopardy
When Alex Trebek died last year, after a long, courageous battle with cancer, he pre-recorded a bunch of episodes of Jeopardy, the gameshow he's been hosting for decades. Once those episodes had aired, the people behind the scenes at the show had a big decision to make: who should fill Trebek's legendary shoes?
To both answer, and delay answering this question, the show conducted a series of live-action tryouts, filling the hosting gap with celebrities, former champions, and people with various backgrounds in television. And it seems they've finally decided on a host. Or two! They finally realized that replacing a legend was a two-person job.
The Daily Beast broke the news on Wednesday. Producer Mike Richards and former Blossom and Big Bang Theory actress Mayim Bialik will serve as hosts for the show, the first time it's had two hosts. They won't be hosting at the same time, of course, with Richards hosting the daily syndicated episodes and Bialik hosting primetime special episodes and spin-off series, starting with ABC's Jeopardy! National College Championship.
The decision is a bit of a compromise after some controversy erupted around Richards. It raised some eyebrows that the person heading up the search for a new host seemingly installed himself, and there were some questions about his behavior during past gigs, including some harassment claims from coworkers at The Price Is Right. The public noticed, and so the other producers, apparently, because Richards may be the host, but he's splitting time.
The two hosts beat out a wide variety of guest hosts, including fan-favorite LeVar Burton, NFL quarterback Aaron Rodgers, former champion Ken Jennings, CNN's Anderson Cooper, George Stephanopoulos, Robin Roberts, and plenty more.
Viewers will get to judge how successful the dual hosts are when season 38 starts later this year.