Jeopardy Superfan Creates Incredible LEGO Tribute to Trebek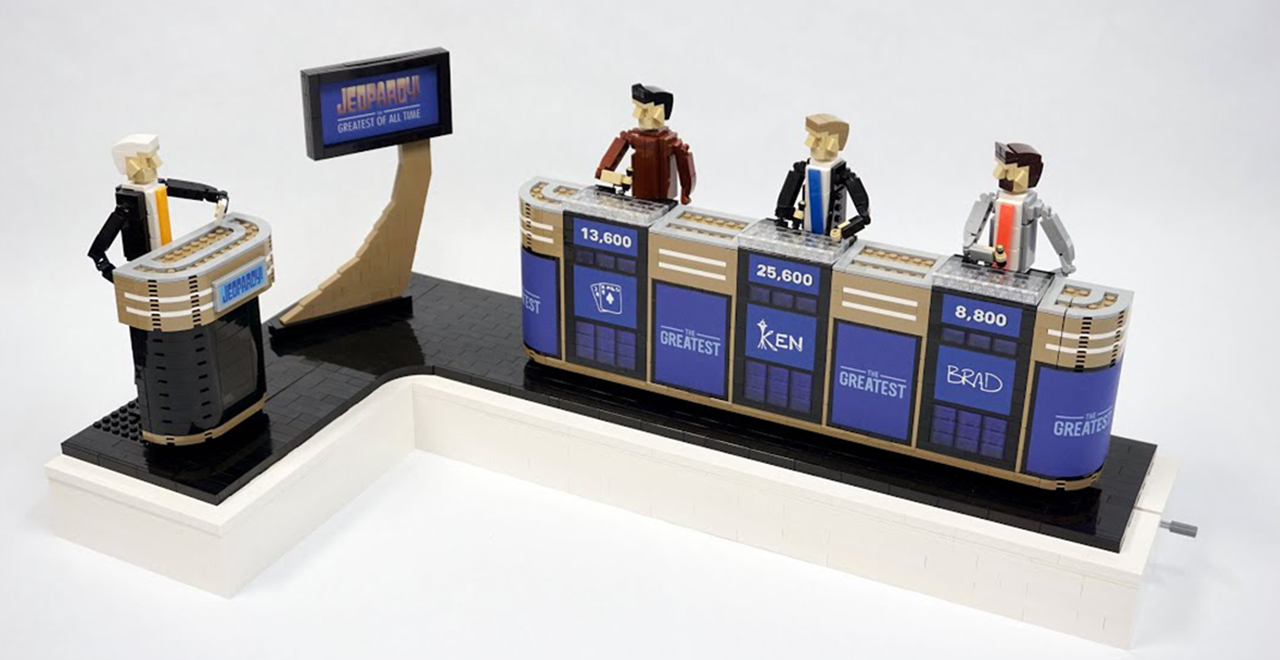 As Jeopardy navigates through the post-Trebek era and the brave new world of interim hosts, some fans still aren't yet ready to say goodbye to Alex. After the longtime iconic gameshow host passed away last fall from his battle with pancreatic cancer, everyone in the community paid tribute and memorialized the legend.
And some fans have found their own way to pay tribute to his memory. One Jeopardy superfan in Canada took it to the next level, though, with his kinetic Lego recreation of Trebek presiding over the Jeopardy GOAT tournament of champions.
My husband Doug and I watch Jeopardy together every night. He recently made this LEGO kinetic sculpture of the GOAT tournament in honor of Alex Trebek. @KenJennings @James_Holzhauer @bradrutter @Jeopardy

full video: https://t.co/H4GAmGDqTE pic.twitter.com/7YzAbyGiNuPreview post

— Jess Hughes (@jessrhughes8) January 27, 2021
The creation has actual moving pieces, including the GOAT contestants Ken Jennings, James Holzhauer, and Brad Rutter reaching for their buzzers and the podiums also light up. Doug Hughes created the masterpiece to honor Trebek's memory. His wife shared it on social media.
Ken Jennings, the first interim host, saw the creation and was pretty impressed. And, true to his style, he was quick with a dad joke-esque pun: "LEGOAT"
LEGOAT! https://t.co/U2hSrx7Q04

— Ken Jennings (@KenJennings) January 27, 2021