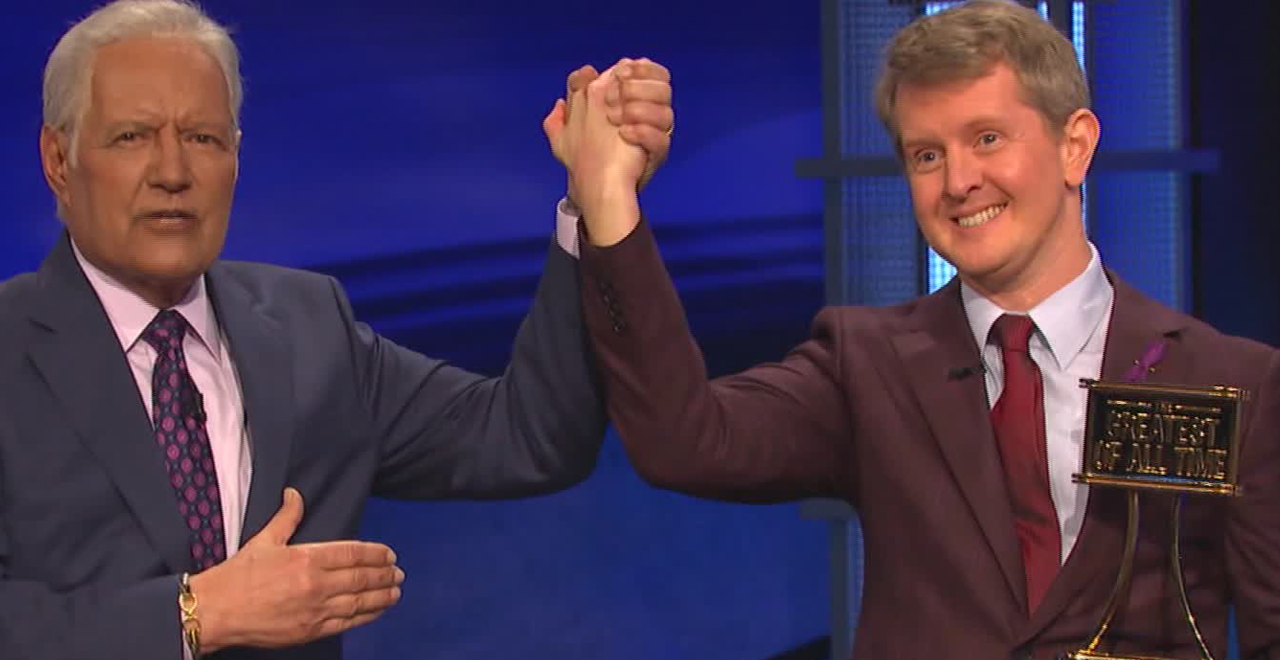 Credit: Courtesy of ABC
After the passing of legendary Jeopardy host Alex Trebek, the long-running game show will resume production with its first new host in 37 seasons. The baton is being passed to the greatest Jeopardy player ever, Ken Jennings, who will be the first 'of a series of interim-hosts from the Jeopardy family.'
Trebek was beloved, and whoever replaces him long-term will have enormous shoes to fill. But, at the same time, Trebek frequently spoke about wanting the show to continue into a new era. Jeopardy executive producer Mike Richards released a statement about resuming production with Ken Jennings at the helm. Jennings recently started an official role on the show, so the move makes perfect sense.
"Alex believed in the importance of Jeopardy and always said he wanted the show to go on without him," Richards said. "We will honor Alex's legacy by continuing to produce the game he loved with smart contestants and challenging clues. By bringing in familiar guest hosts for the foreseeable future, our goal is to create a sense of community and continuity for our viewers."
Jennings said there will only be one Alex Trebek, but that he was honored to help out Jeopardy during this time.
There will only ever be one Alex Trebek, but I'm honored to be helping Jeopardy! out with this in January. https://t.co/2m2b5IQnkw

— Ken Jennings (@KenJennings) November 23, 2020
Jennings was widely seen as one of the favorites to replace Trebek, as he's the most recognizable name in the Jeopardy world and is also the greatest contestant to play the game. He owns the record for the longest winning streak (74 games) and won the Jeopardy Greatest of All Time tournament earlier this year.
Trebek had mentioned who he'd like to see as his replacement over the years, telling Good Morning America a couple of years back that he jokes with the audience about it. "I say it should be Betty White because they want somebody younger and somebody funnier than me," he said.
While production resumes November 30th with Jennings, there's no word about other hosts. Possibilities include James Holzhauer, another Jeopardy standout, or maybe LeVar Burton, if petitions count.
Either way, we're getting more Jeopardy, and it starts with Jennings.