The Future Is Here and It Brought Paramedics on Jet Packs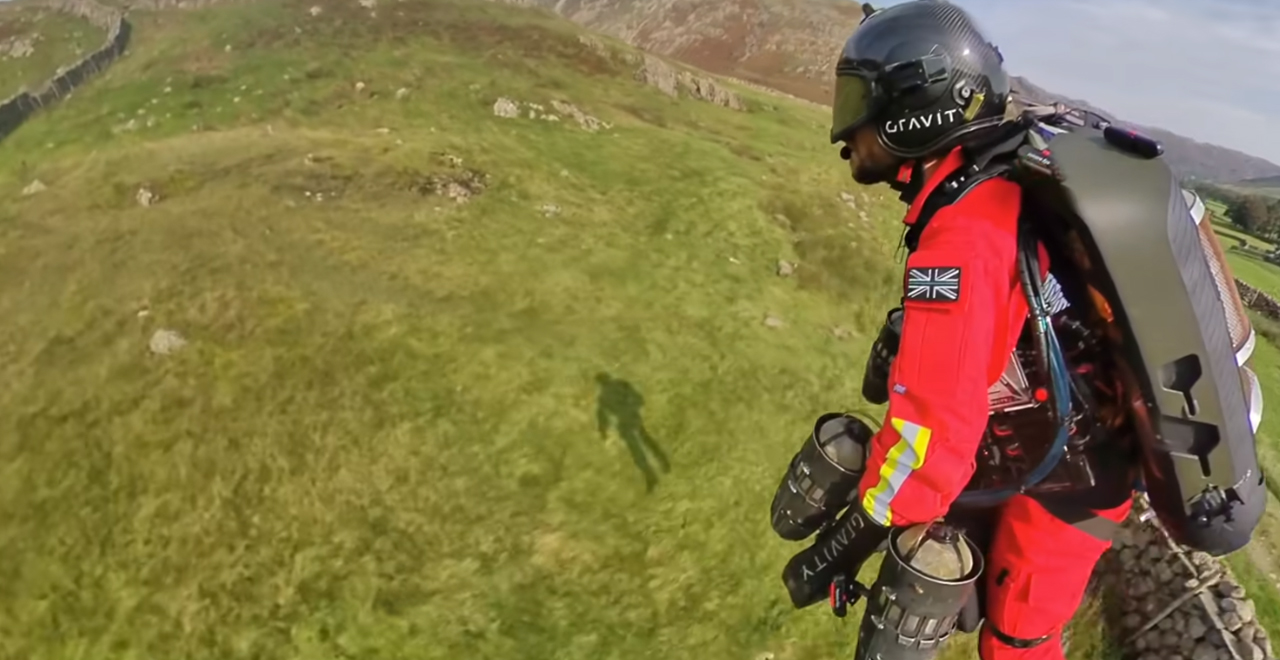 Welcome to the future, full of paramedics on jet packs. This is what's currently being tested by a company in the U.K. and it makes perfect sense. Inventor Richard Browning and Gravity (his company) have been developing a jet pack system to be used to deliver medical aid to victims in remote areas. Are the Iron-man-esque suits expensive? Sure, at the moment. They cost about half a million dollars each. Still, compared to a helicopter, it's a cheaper solution.
Let's start with the obvious. Jet packs are cool. Therefore, anything happening in a jet pack is going to be cool. But Browning did a simulated exercise with the U.K.'s Great North Air Ambulance Service and flew to a "victim" in just 90 seconds. If you are bad with time, that's less than 2 minutes. It would've taken far longer for medics to hike that distance.
If you're a jet pack aficionado, these are microjets powered by diesel and mounted on the arms and back, with a display that shows the key data. They can fly for about 10 minutes (currently), although they are working to improve that.
Just watch how cool this looks:
I mean come on, they've taken life-saving to new heights. The GNAAS (from earlier) director of operations Andy Mawson said they see the need for the suits since the price adds up on a chopper crew and maintenance. And while Gravity continues to make the suits cheaper and more efficient, this could be something we see used for mountain emergencies and the like.
"What we didn't know for sure is how this would work in practice," Mawson said to a local news station. "Well, we've seen it now and it is, quite honestly, awesome."
Saving lives plus jet packs equals awesome at every altitude.