Dude Spends Quarantine Building Laser-Shooting Iron Man Suit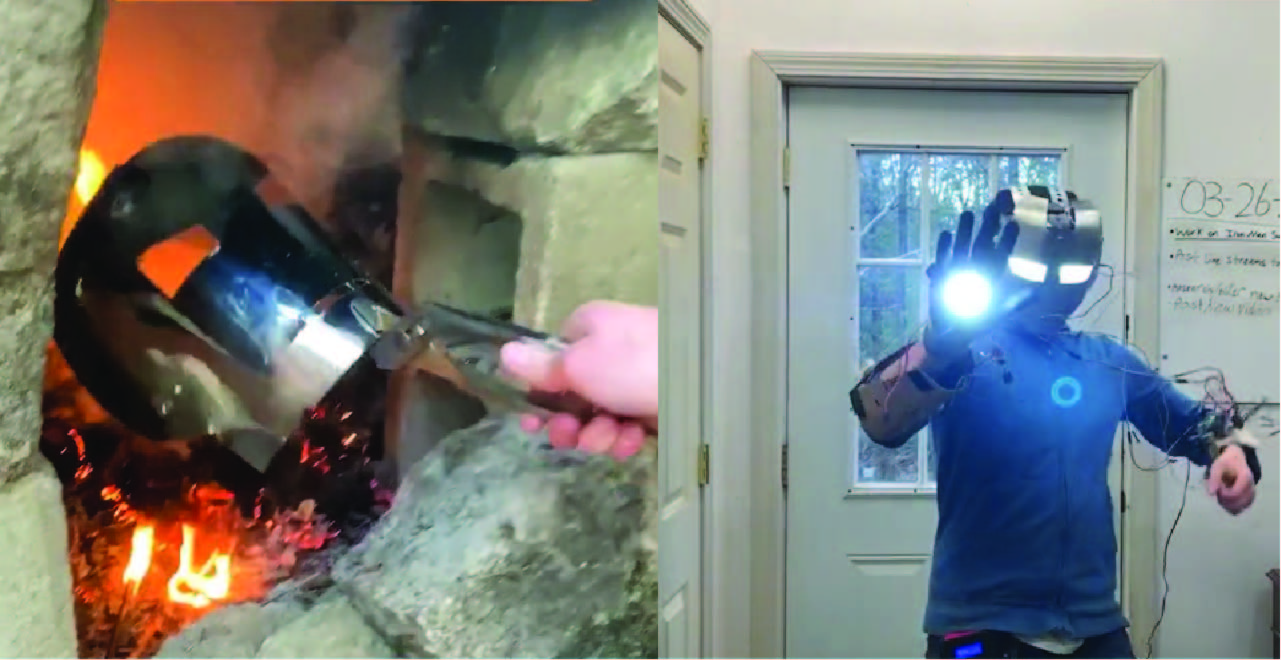 So what have you been doing during your quarantine? Did you catch up on some new shows? Did you take up knitting? That's cool. This guy built a laser-blasting Iron Man Suit.
TikTok user techmaster_2020 has decided he wasn't going to spend all his downtime doing useless time-sucking activities. No, he was going to literally become Iron Man (though he's not the first, or second). Using nothing but spare parts from his garage, this friggin guy has spent countless hours constructing the Mark-1 Iron Man suit using nothing but his brain, his hands, and fire (and, like, a whole bunch of tools). But instead of being motivated by the need to bust out of a terrorist prison, he's doing it for the TikTok followers (excuse us while we install that app after locating the instruction manual).
Check out Duderface McGee trying so hard to be cool and 100% succeeding:
Here he is Iron Man-ing his leg:
Here he is getting the hand laser blaster thing in working order:
Did we mention that it actually works?
As does the arm blaster thingy:
Here's ol' Brohan McGeister getting all Tony Stark on us. His many phones would lead us to believe that he is also as rich as Tony:
Here he is laying out all his parts so we can get a sneak peek:
Oh yeah. He has flamethrowers. Like…will he actually be able to fly in this thing?
Uh oh. Twist. Dude has to start over cause he can't get in the suit.
We have no doubt he'll complete this thing. We don't know who he is or what he does for, ya know, money…but we do know that he'll most likely get to Mark 30 by the time Christmas rolls around. Way to show us all up, guy. Also, side note, he has a time machine: