JK Rowling Teases Fans With Possible Potter Sequel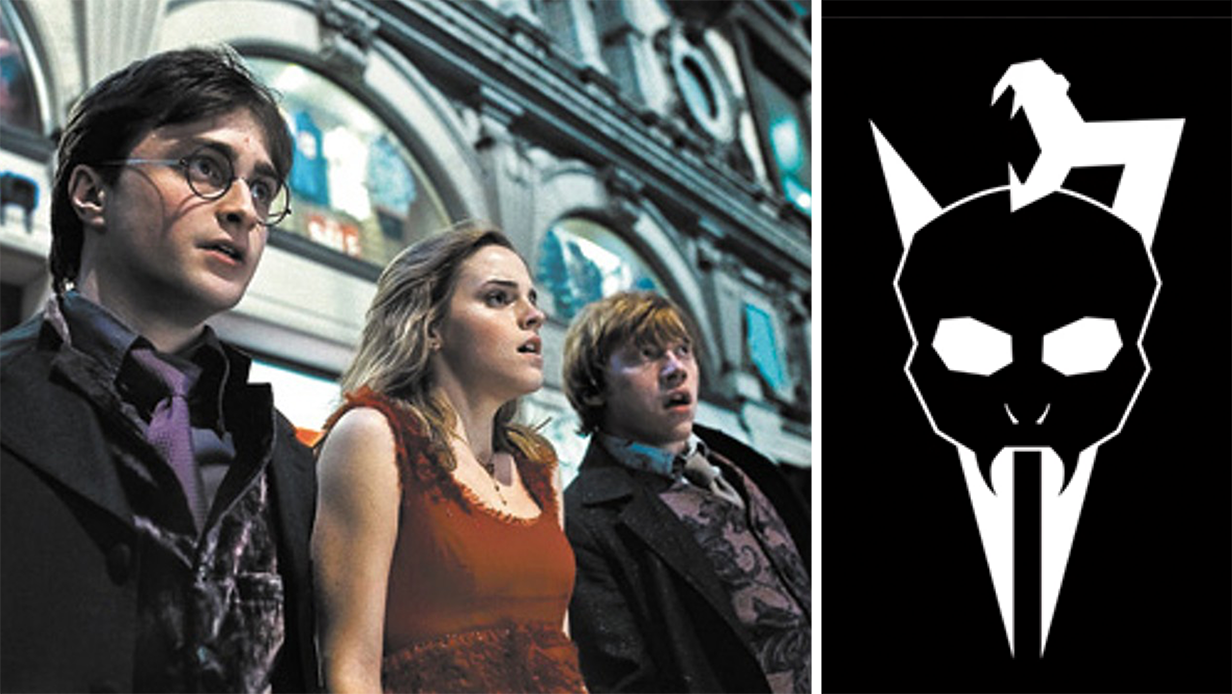 Grab your wands and spellbooks, Potterheads. J.K. Rowling is at it again.
While most fans of the franchise already know about Rowling's attempt to tie things up nicely with her two-part play The Cursed Child—a look into the future for our beloved characters—it appears she ready and raring to drop some exciting news regarding the next steps into her wonderful wizarding world.
The author jumped on Twitter for the first time in months and cruelly teased her fanbase with an artistic take on Voldemort's foreboding dark mark.
Sometimes, darkness comes from unexpected places #HarryPotter #CursedChild pic.twitter.com/TQb68Wtqiz

— J.K. Rowling (@jk_rowling) September 5, 2019
"Sometimes, darkness comes from unexpected places," she wrote, along with hashtags 'HarryPotter' and 'CursedChild.'
Naturally, people lost their collective minds over the ambiguous tweet, begging for more information and taking wild stabs as to what the painfully vague message could mean.
— Jonathon Dornbush (@jmdornbush) September 5, 2019
WHAT DOES IT MEAN? OMG pic.twitter.com/x22ba0Qm1c

— Ca͛pa Invisible ⚯͛ (@capa_invisible) September 5, 2019
TELL US MORE PLEASE

— Sara (@SMmad90) September 5, 2019
While rumors have been circulating about a possible Harry Potter and the Cursed Child film starring the original cast, they have since been debunked by Broadway representatives.
"I can confirm that these rumors are absolutely NOT TRUE," a rep wrote in response to Entertainment Weekly. "The show has not changed ownership. Harry Potter and the Cursed Child continues to be produced by Sonia Friedman, Colin Callender and Harry Potter Theatrical Productions in London, Broadway and all around the world. Warner Bros. has always been a valued partner of Cursed Child since its inception. Their role has not changed."
Then the Pottermore Twitter account backed them up, stating that a film is not in the works, but something exciting definitely is.
There is something exciting coming later on from @CursedChildNYC, but it's not a movie… https://t.co/iGoKf7cGSO

— Pottermore (@pottermore) September 5, 2019
Only time will tell what bloody hell is going on here, but it better be good for getting our nerdy little hopes up this much.