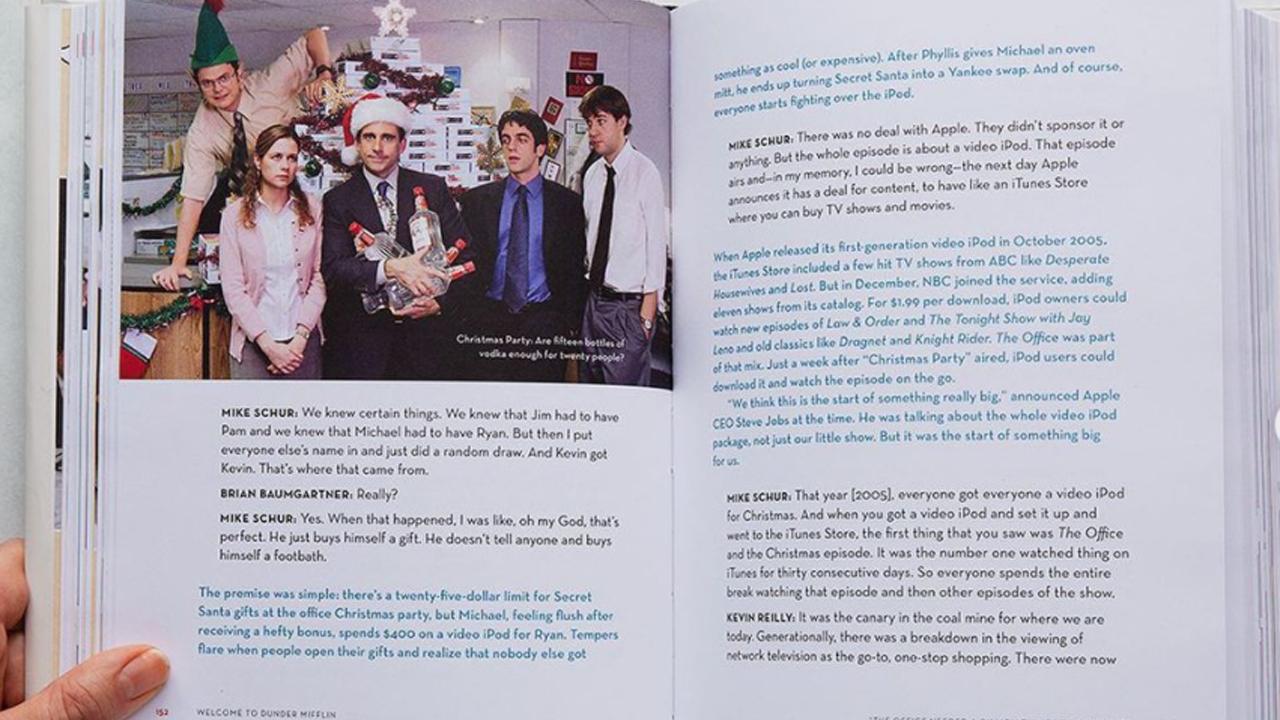 Credit: Instagram/bbbaumgartner
There are a handful of TV romances that will forever be legendary. Sam and Diane, Ross and Rachel, Mulder and Scully. Viewers loved to root for those crazy kids to get together and then stay together. It didn't always work out, but one of the ones that did, perhaps the most beloved of the new century, was almost derailed just before the finish line.
The Office's Jim and Pam are one of the recent TV's most cherish couples. They started as colleagues and friends and gradually morphed into one of network television's great romances. And thanks to John Krasinski, they stayed that way.
Brian Baumgatner, who played Kevin on the show, has made himself quite a career talking about his days on The Office on a podcast, through Cameo, and now via a new book, Welcome to Dunder Mifflin: The Ultimate Oral History of The Office. He recently shared a photo of a few pages on his Instagram account, and revealed that Pam's fiancé, Roy, and Jim's relationship with his Stamford colleague, Karen, weren't the only obstacles.
The except reveals that there were plans to have Jim make out with Pam's Dunder Mifflin replacement while she was on maternity leave, but John Krasinski wouldn't have it, and went directly to Greg Daniels, the show's creator, to put a stop to it.
"That's the only time I remember putting my foot down… I remember saying things that I never thought I'd say before, like, 'I'm not going to shoot it,'" Krasinski told Baumgartner.
"There is a threshold with which you can push our audience. They are so dedicated. We have shown such great respect to them. But there's a moment where if you push them too far, they'll never come back. And I think that if you show Jim cheating, they'll never come back," he explained.
View this post on Instagram
Krasinski suggested a slightly different version of troubled waters for the couple. "I said, 'I think we should get borderline separated, and I think we can do it and then come back,'" Krasinski says. "He was so on board with that."
Daniels agreed, and the audience got to watch Pam and Jim eventually weather that storm and make it through the series finale unscathed. Which seems like the right call.