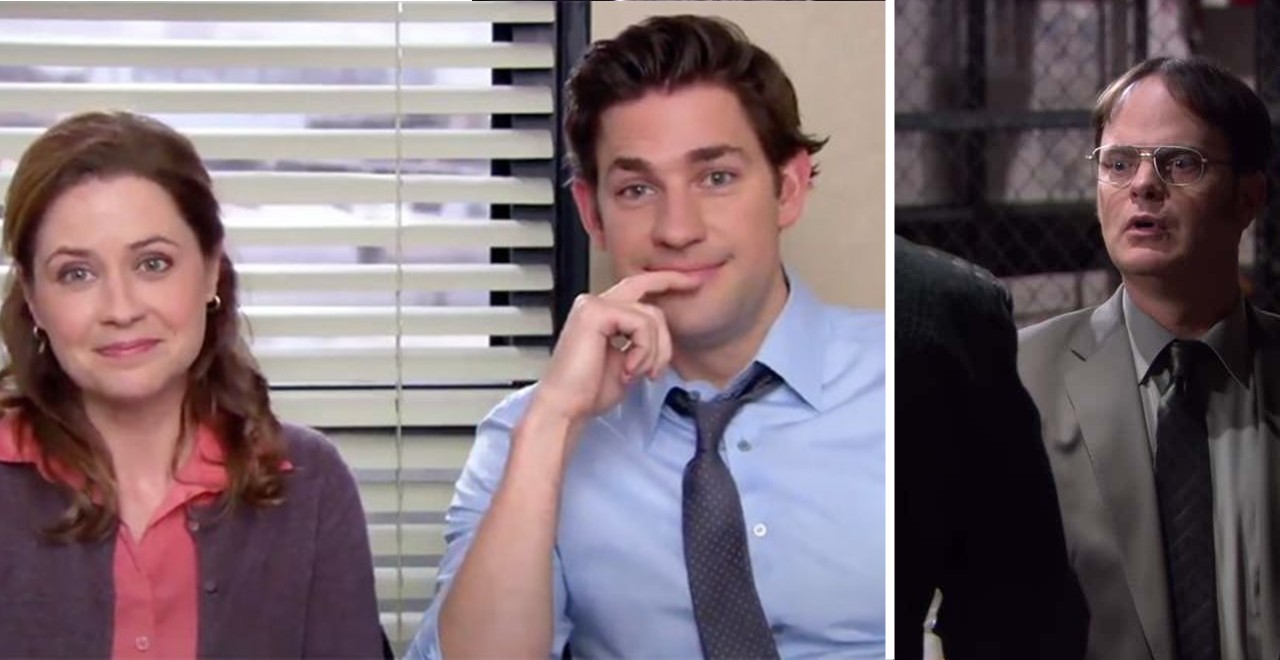 Credit: NBC
The Office is in the pantheon of beloved sitcoms, partly for the brilliance of the writing and character development, and partly because it's a perfect show to stream that came at the perfect time of streaming. Fans have been devastated it's leaving Netflix, but the move to new NBC-streamer Peacock has given us at least one positive, a never-before-scene from the finale, one last prank on Dwight, as Pam and Jim trick him into thinking he's in the Matrix.
🚨 This is not a drill. 🚨 Presenting a never-before-seen cold open from #TheOffice!

Watch #TheOfficeonPeacock for more exclusive content: https://t.co/83j9pd3Wke pic.twitter.com/NgE1GYsJzm

— Dunder Mifflin Peacock (@peacockTV) January 1, 2021
I mean come on, how good is that? It's the type of thing that makes you remember how fun the show was. While there can and should be some debate about the later seasons, just because they may not have been as good as the Michael Scott era (they weren't) doesn't mean they weren't good, funny TV (they were!).
The finale aired in 2013, but originally had a different cold opening. It was about the most epic prank Jim and Pam pulled on Dwight, that involved trained animals, dozens of extra helpers, and an epic performance from Hank, the security guard. All in all, it's nearly five minutes long. It was cut for time, but well worth the watch because it is VINTAGE. OFFICE.
There's another great reason to watch it. It's being shared as a tribute to the late Hugh Dane, who played Hank the security guard on the NBC sitcom. His performance is hilarious and terrific, and it's even more poignant in tribute. And the twist is fitting for the finale of The Office, and years of pranking Dwight.
Immediately following that you should probably check out the full Threat Level Midnight movie too.
The Office is now available on Peacock, with the first two seasons free to everyone, and later seasons only available to subscribers.