Johnny Knoxville and Steve-O Already Hospitalized on Day Two of Filming Jackass 4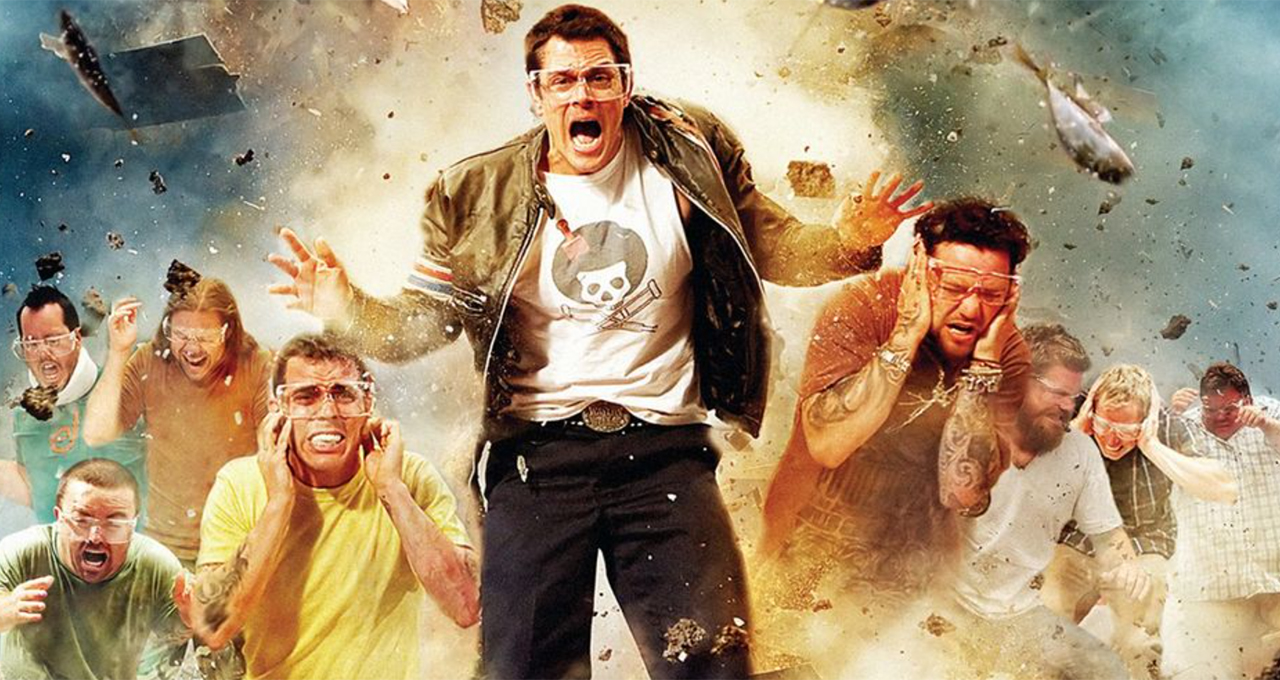 They're too old for this shit. For real.
The "they" in this case is the cast of Jackass, who is currently filming Jackass 4, at their own risk. And now that they're firmly entrenched in middle age, that risk is pretty high. Just look at what's happened to stars Johnny Knoxville and Steve-O!
On only their second day of shooting the film, both stars have had to be hospitalized!
After 10 years, the crew is back for a fourth movie, with Knoxville, Steve-O and Bam Margera weathering various COVID-19 related delays before finally getting production underway, only to immediately send two of the three to the hospital.
They were filming a stunt that involves jumping on to a full-speed treadmill while carrying marching band equipment – specifically tubas – and things went awry. Or maybe they didn't; injuries are pretty much the entire point of Jackass, isn't it?
According to Screen Rant Margera posted a video in which he explained what happened, saying, "It's the second day of filming Jackass already and Steve-O and Knoxville were hospitalised by jumping on a full-speed treadmill with band equipment – like a f***ing tuba."
And Bam himself was also getting looked it.
"So yeah, I'm here are the clinic now, taking a p*** test. Rock'n'roll, oh yeah – I've got the scars too. Yeah man."
Apparently, there were no serious injuries, and the team will be back filming again, doing what they do best: injuring themselves and each other for the entertainment of the masses. You've got to respect the stupidity.
Hopefully, they can survive and come back for Jackass 5. If Harrison Ford can keep Indiana Jones going, why can't they?