Sandler Snubbed as Joker and Once Upon a Time in Hollywood Lead Oscar Noms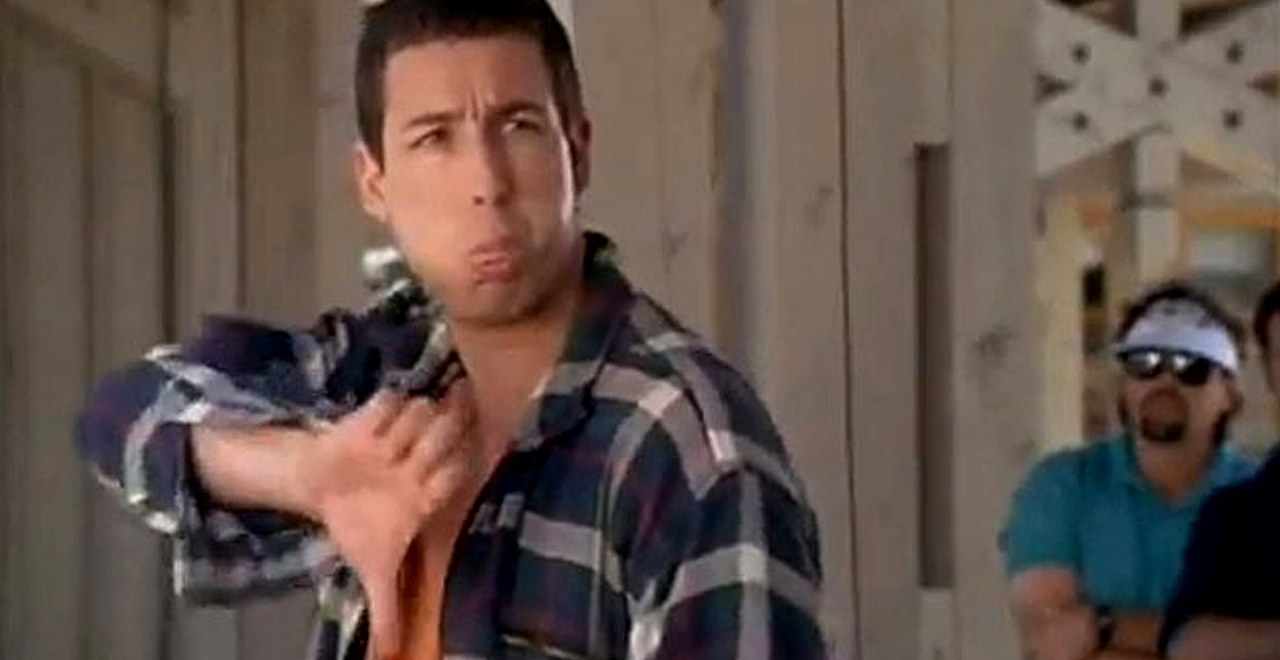 Nobody expects the Academy Awards to get it right. Crash won Best Picture, for Pete's sake! Not to mention Forrest Gump over Pulp Fiction, Rocky over a murderer's row of classics (I like Rocky, but come on), and both Green Book and a movie about fish sex winning the last two years. If we pay attention to the Oscars at all, it's less to celebrate the winners and more to whine about the losers. And the whining is out in full force today.
This morning, Issa Rae (HBO's Insecure) and John Cho (Formerly Harold of Harold and Kumar but more recently filling his resume with solid work in smaller projects), announced the nominations for the 92nd annual Academy Awards. And, per the usual, people are talking less about the fact that a comic book movie leads the nominations and more about the fact that the star of Billy Madison didn't make the cut.
Joker's 11 nominations included Best Picture, Best Actor, and Best Director, and Quentin Tarantino's Once Upon a Time in Hollywood…, Martin Scorsese's The Irishman, and Sam Mendes 1917 followed close behind with 10 apiece, all including Best Picture. If those movies – about an actor and his stuntman best-friend, about a gangster and his gangster friends, and about a harrowing mission during the first World War, seem particularly male-focused, well, the lack of female representation hasn't gone unnoticed.
The other movies in the running for the industry's top award are the aforementioned Parasite (which garnered 5 other nominations, including Best Foreign Film), Ford v Ferrari, Jojo Rabbit, Marriage Story, and Greta Gerwig's Little Women, which is at the center of controversy because Gerwig was not nominated for Best Director, nor were any other women.
People of color also got short shrift, despite a shake-up in the Academy's membership a few years ago in the aftermath of the #OscarsSoWhite backlash. Not much progress is reflected in this year's honorees with none of the heralded cast of South Korea's Best Picture nominated Parasite getting the nod, and Cynthia Erivo the lone non-white performer in the acting categories.
Outspoken fans took to social media to bemoan snubs for Greta Gerwig, J-Lo, Lupita N'yongo, The Farewell, and even Adam Sandler, whose entire film, the Safdie Brothers' Uncut Gems, was somehow completely shut out. Thanks to that snub, we may be in store for a real stinker from the Sandman!
A month ago he told shock jock Stern that if he doesn't win an Oscar, he's "going to f—ing come back and do [a movie] that is so bad on purpose just to make you all pay. That's how I get them."
Bad news: Sandman gets no love from the Academy.
Good news: Sandman can stop wearing suits.
Congrats to all my friends who got nominated, especially Mama. pic.twitter.com/o1Ep3E7GRB

— Adam Sandler (@AdamSandler) January 13, 2020
Again, there's no use in stressing out over Hollywood's self-congratulatory popularity contest, except for the fact that it makes for fun conversation, especially online. The plain truth is the Oscars do little to make the winners anything more than trivia answers, and it's audiences who determine which films and performances will stand the test of time.
Now if you'll excuse me, I'm going to post a long rant about William Zabka getting snubbed for The Karate Kid. And Back to School. And Just One of the Guys.
Check out the Academy's full list of nominations here.