Jon Bon Jovi's Charity Restaurants Let People Eat for Free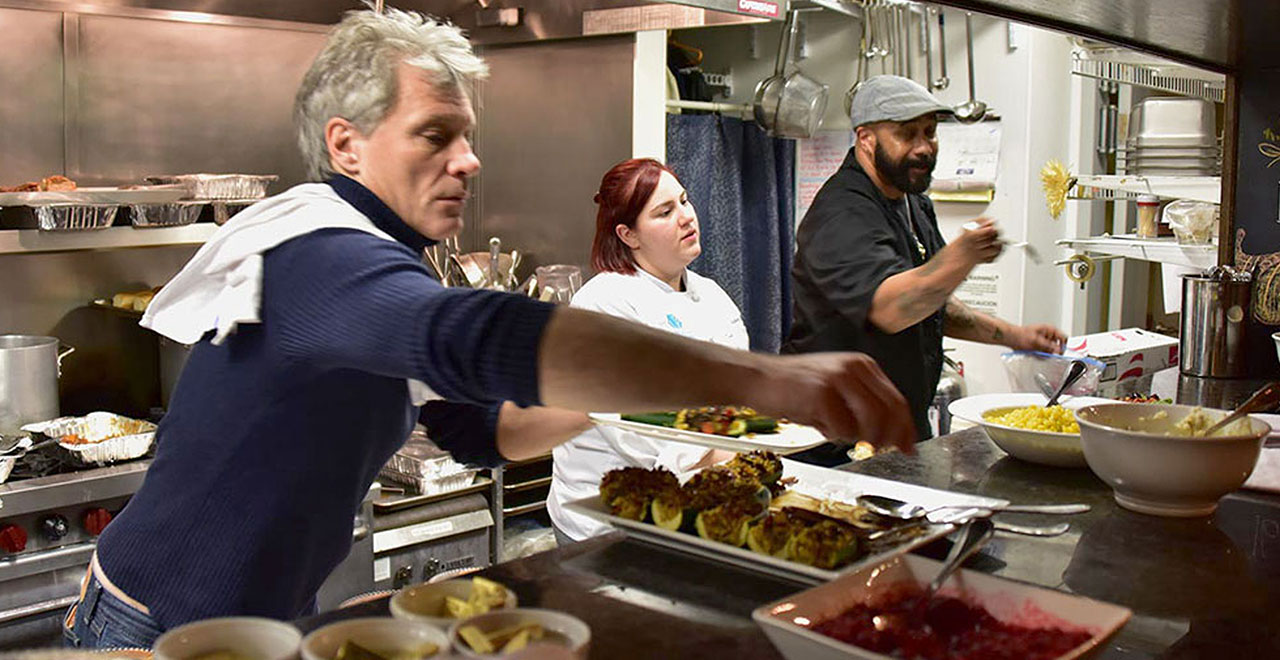 Musician. Actor. Jon Bon Jovi has many titles, but the one that might surprise some folks is charitable celebrity restauranteur.
Through his JBJ Soul Foundation, the mega-celebrity has funded several ventures aimed at helping those less fortunate including children and veterans. From housing units to direct grant funding, the organization's mission to "break the cycle of poverty hunger and homelessness" is having real impacts in communities around the country.
One of the most interesting projects is Soul Kitchen, two restaurants run by the foundation that is changing the way people look at tackling hunger in America. The restaurant is much like any other, with just two simple differences: The menu has no prices and no one will be upset if you leave without paying. In fact, for some, they encourage it.
In an interview with Billboard back in 2016, Bon Jovi detailed the finer points. "Our mission has always been to affect positive change and address the issues of hunger and homelessness. There are no prices on our menu. So if you are in need, you participate. And that means bussing the table, washing a dish, working in our gardens."  
Soul Kitchen lets patrons pay with a $20 donation or by signing up to volunteer in the future. So far, over 100,000 meals have been served from the two locations, about half paid with donations, the rest in volunteer hours. It's a concept that the philanthropic rocker has brought to his home state of New Jersey, but there's a chance many more of these types of establishments could be popping up in years to come.
The second location came after Superstorm Sandy, which devastated the region which Bon Jovi has long called home., telling the magazine "Super Storm Sandy brought a lot of focus here in Ocean County to people who are already in need. The food insecurity was already here, but this just exacerbated it."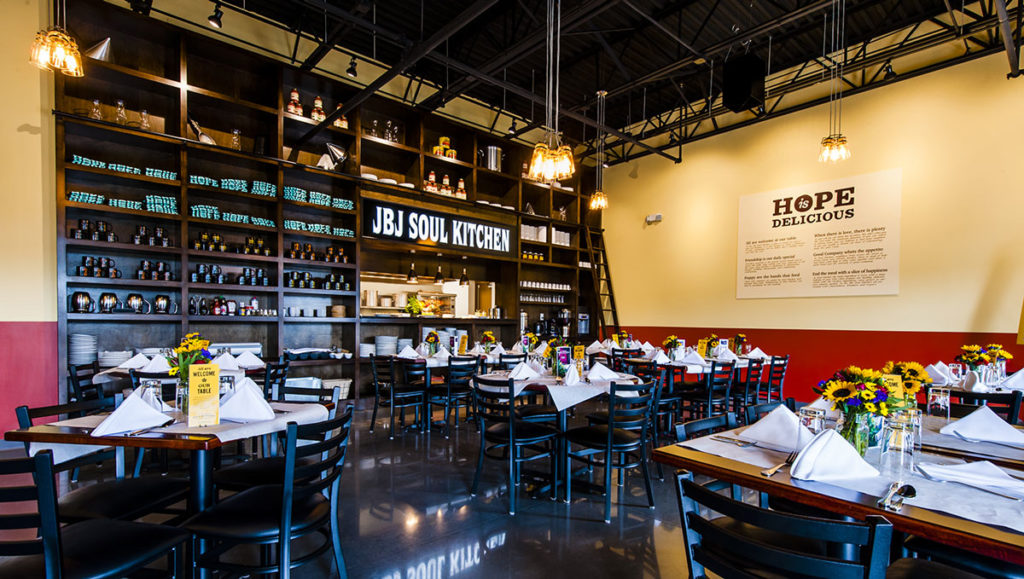 As for the food, this isn't a fast-food joint. Diners are served a three-course meal, including an appetizer, entree, and dessert. Several dishes feature local ingredients as well, many from the foundation's JBJ Soul Kitchen Farm. Patrons sit at large communal tables, fully embracing everyone in the experience.
So if you ever find yourself in Jersey, make a stop. There are no reservations, and those in need are always fed first, so maybe have a backup plan.
For those looking to donate directly without making the haul to Red Bank or Toms River, the foundation accepts monetary contributions via this page here.
Shoutout to Jon and every other celebrity who uses their good fortune to benefit others.