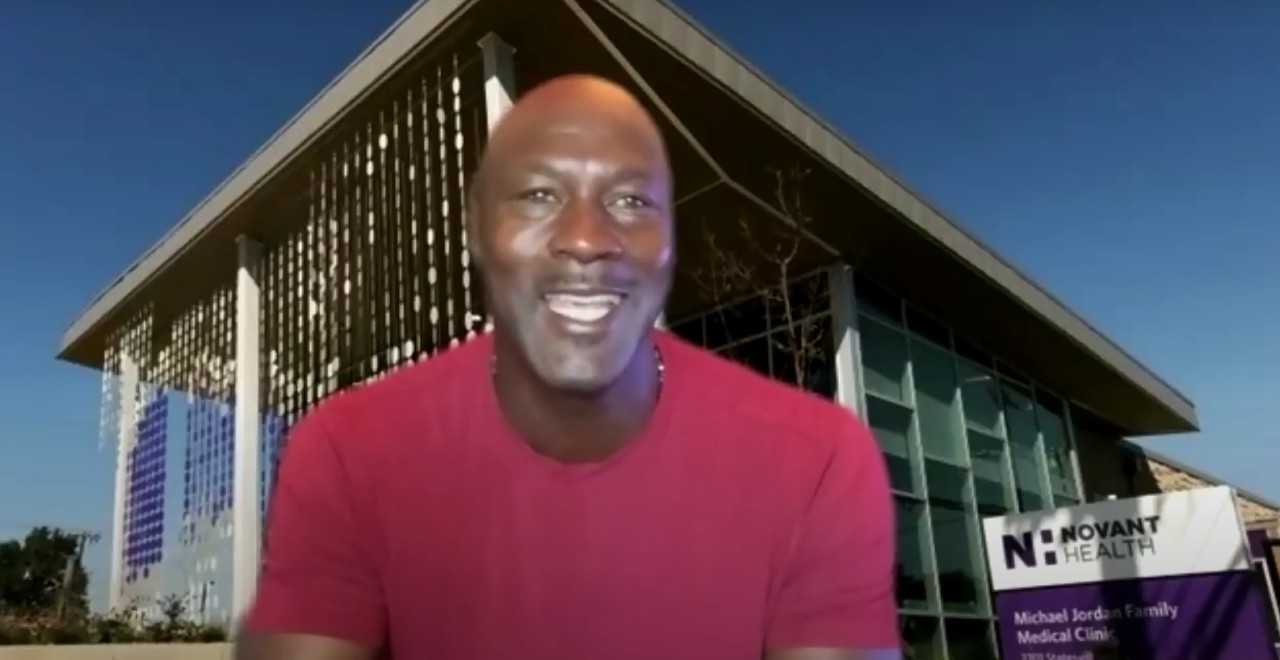 Credit: YouTube/Novant Health
The times, they are unprecedented. But we've also seen certain people rise to meet the moment, and give what they can to make their corner of the world a little bit better place. Michael Jordan is one of those people, who donated millions of dollars to help open a health clinic in the city of his basketball team in Charlotte, North Carolina.
Now, Jordan, the philanthropist, has helped open a second clinic developed to serve underprivileged communities in the Charlotte area. The clinics are for the uninsured and underinsured people in the area, to provide access to physical, dental, and behavioral health services. Obviously, when our world is enduring an unprecedented health crisis, uniquely affecting those populations, there's never been a time when this is more needed.
Novant Health opened the second clinic Monday, one year after the first was opened. Jordan told the Charlotte Observer that it gave his family "great pride to know that we are making a difference in Charlotte."
The Novant Health Michael Jordan Family Medical Clinic is going to be life-changing for the people it helps. During the COVID crisis, the first clinic has been a huge resource to the community, providing accessible COVID screening, treatment, and testing. The first clinic has helped thousands of patients who may not have been able to get care elsewhere, and many of them have called it "life-saving."
Michael Jordan asked us how we'll measure the success of our clinics. The answer? The number of lives we touch, improve & save. Thanks to two patients who are sharing their stories, it's clear we're making a real difference in our communities that need us most. Thank you, MJ! pic.twitter.com/LTYIeOQJBu

— Novant Health (@NovantHealth) October 20, 2020
"To see how it's evolved is so gratifying, it makes me want to do more so we can keep answering the bell," Jordan said in a dedication interview. "We are put on this earth in some ways to make a difference in whatever way we can."
There's no questioning that his latest efforts are making real, tangible changes to people that need it more than most. And for that, Jordan proves once again why he's one of the GOATs of the sports world.