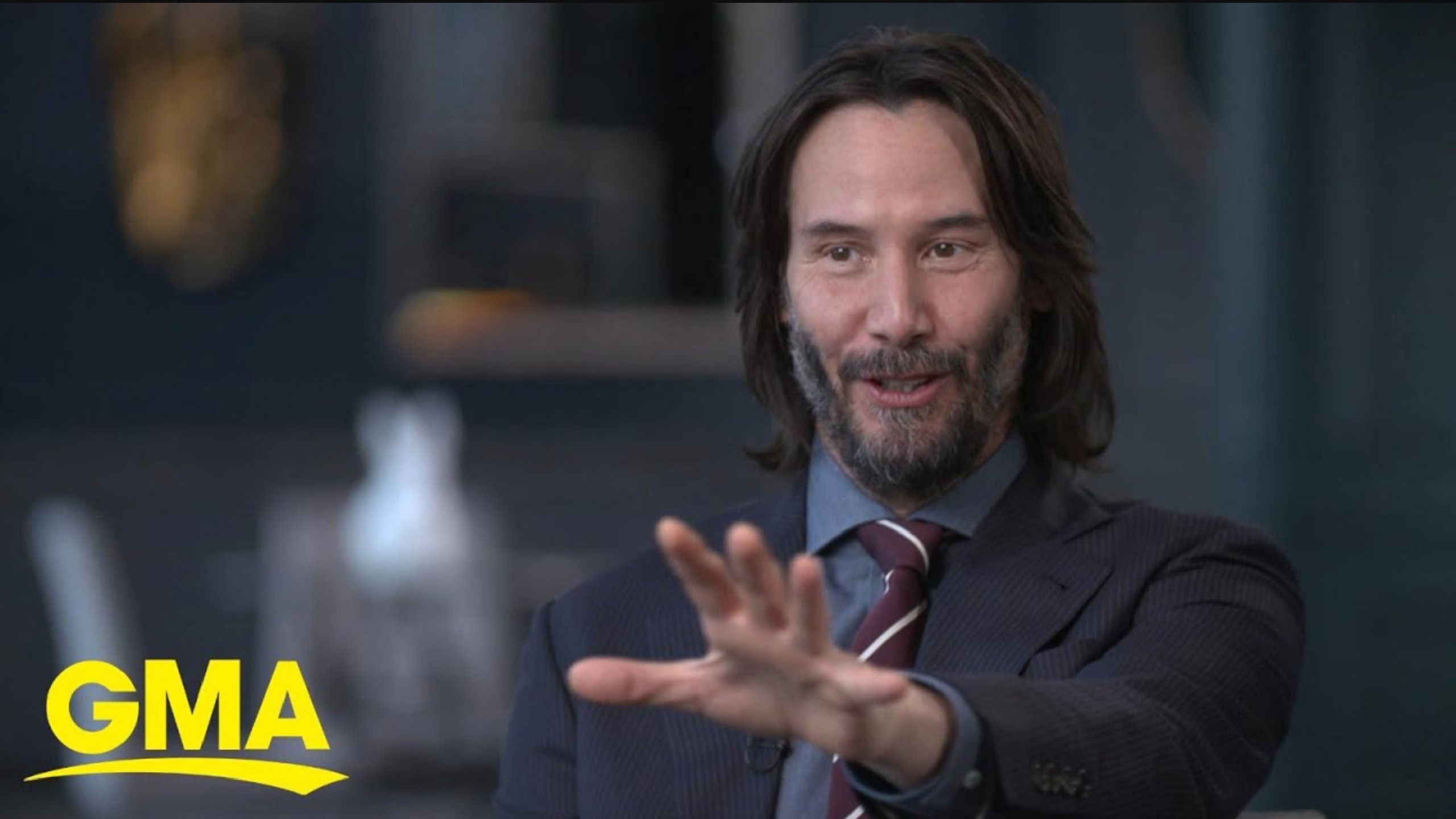 Credit: YouTube/GMA
Keanu Reeves is as close to a single-name level of celebrity as you can get. Cher, Madonna, Prince. Keanu. Let's be honest, The Matrix and John Wick star deserves to be there. If you say you're excited about the new Keanu movie, no one is going to ask "Keanu who?" But he was also very close to starting his movie career with a very different name.
Keanu has been out promoting The Matrix Resurrections and in an interview with Good Morning America, Reeves talked about how the household name he became could've sounded very different. He said when he came to Hollywood when he was 20, one of the first pieces of advice he was given was to change his name.
He was told Keanu was "a little too exotic" and was told to come up with a stage name. The name he settled on, and was perilously close to using?
"Chuck Spadina," he said. "I just came up with ridiculous names."
In a different world, Keanu Reeves might have been known to us as "Chuck Spadina" https://t.co/LEDwN84bgb pic.twitter.com/uxelWmYYj0

— The A.V. Club (@TheAVClub) December 15, 2021
There's a lot in a name. I don't know if Chuck Spadina becomes a global movie star. I think Chuck Spadina could still pull off Speed, but John Wick? Definitely not. Chuck Spadina sounds like an actor who had a moment in 90s actions movies and then built a career resurgence around a string of memorable yet depressing late-2000s reality TV appearances.
At the very least, it sounds like the name a pro athlete would've used at hotels in the 1980s.
Thankfully, when it came time to pull the trigger, Keanu said he "just couldn't do it."
Keanu took down Chuck Spadina, his first adversary on a long path to becoming the superstar he is today.