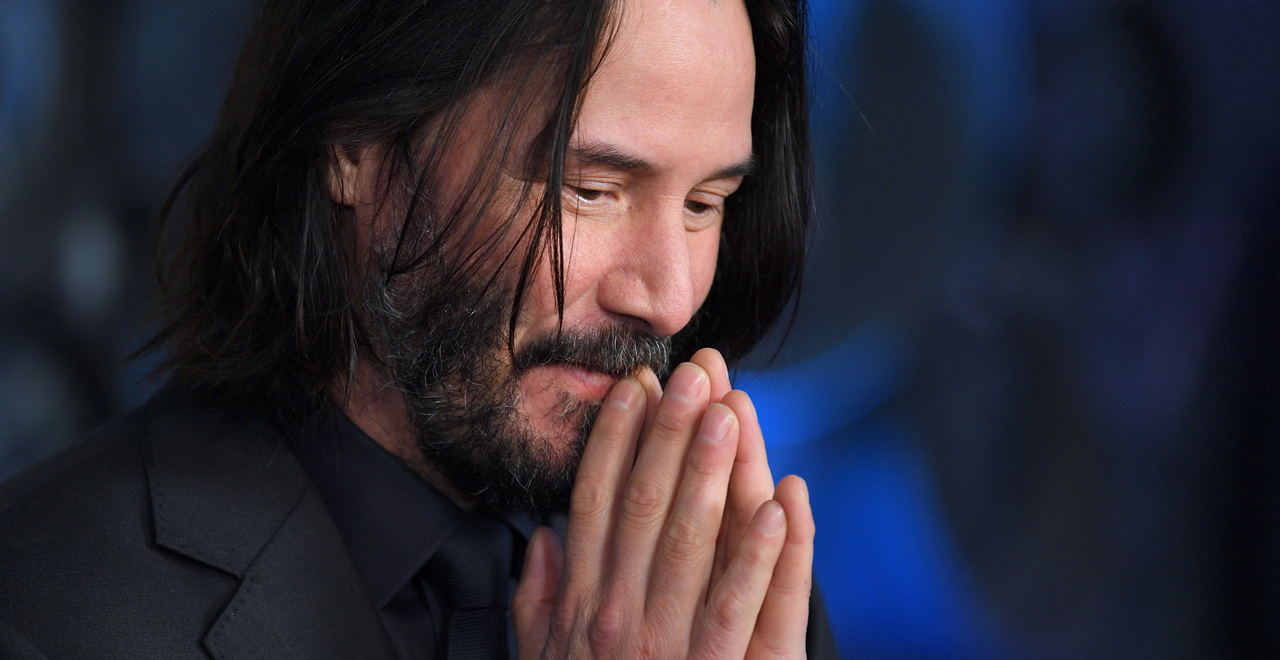 Credit: Getty/Karwai Tang
Keanu Reeves is on one heck of a hot streak.
My dude's resurgence began with John Wick, and despite the fact that the fourth movie was delayed due to Coronavirus, it will be hitting theaters in 2021, the same day as the fourth Matrix movie, in which he also stars, and later this year, the third Bill and Ted's movie will premiere, featuring Bill and Ted as dads who haven't quite realized their universe-saving potential.
All this while he continues to get noticed, as much as he tries to avoid it, for his philanthropy and just general kindness and generosity behind the scenes.
During the hellscape that is 2020, he's stepping into the spotlight for another good deed. He's auctioning himself off for a date night to raise money for Camp Rainbow Gold, a charity for kids with cancer that's based in Idaho. The auction is called the "Shine for Camp Online Auction" and it's sure to get a lot more attention now that Keanu has attached himself to it.
You can spend 15 minutes with a cool Keanu Reeves, but the bidding starts at $10,000.
"Bill & Ted. Speed. The Matrix. John Wick. You know him. You love him. This is truly priceless and now you have the chance to Zoom with him from home! Get your questions ready and spend 15-minutes with actor, director, producer and musician, Keanu Reeves," reads the description of the auction item.
Of course, this being 2020, the meeting will have to take place over Zoom. And Camp Rainbow has some restrictions:
"Camp Rainbow Gold and/or the celebrity has the right to cancel the call if there is threatening or inappropriate behavior." Keanu don't truck with that. The call also has to take place the week of July 6th, so no rain-checking!
Bidding is open until June 22nd. Be excellent to each other.